Temecula Valley, also known as Temecula Valley Wine Country, is a beautiful rural region in the South of California that is widely recognized for its winemaking industry. The Valley's rolling hills are populated by over 30 wineries that produce award-winning wine varietals like Syrah and Grenache. These wineries are an inland haven for excellent indoor and outdoor tourist activities and are conveniently located close to one another in order to make wine tasting tours more easily accessible.
Aall In Limo & Party Bus is one of the best companies in the region to take groups on all-inclusive wine tours throughout Temecula Valley. Our completely converted party buses have all the features of a luxury car and can transport up to 12 or even 20 passengers. Our Lincoln Stretch limousine is one of the most popular options smaller groups.
Whether you'd like to experience impressive live music performances, amazing hot air balloon rides, or just a posh wine tasting tour, Aall In Limo & Party Bus has got the coolest rides to take you there. And we know all the best places too! Here is our selection of wineries with the best events in Temecula based on their high-quality entertainment!
1. South Coast Winery Resort and Spa
2. Callaway Vineyard & Winery
3. Maurice Car'rie Winery
4. Ponte Winery
5. Monte de Oro - Special Edition - September Extravaganza
Book a Limo and Attend the Best Events in Temecula!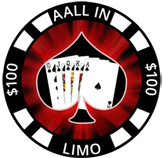 Why worry about visiting Temecula on your own with no clue about where you're gonna go next in the beautiful rolling hills that surround the valley and make all the places look alike? At Aall In Limo & Party Bus, the professional drivers can guide you to the most interesting and fun tourist destinations in the Temecula Valley. All you have to do is choose between a limo or a converted party bus. Call us at 858.336.1894 and let us book you and your friends or loved ones an amazing Temecula Valley wine tour!