Located about 90 miles south of Los Angeles and 60 miles north of San Diego, Temecula Valley Wine Country is a beautiful rural region in the heart of California. Surrounded by picturesque mountains and rolling hills covered with vineyards, Temecula Valley is California's top winemaking region and the home of over 40 wineries that produce award-winning wines. Apart from being California's Wine Country, Temecula Valley is also a fun and friendly tourist destination. Visitors can enjoy wine tastings, live concerts, outdoor activities in superb settings, relaxed boutique shopping sessions, and private winery tours.
Aall In Limo & Party Bus is one of the best companies in the area that can take you on a wine tasting tour throughout Temecula Valley! Our highly experienced drivers are more than happy to show you the best places to grab a bite and sip a premium wine while enjoying the panoramic views over the valley.
At Aall In Limo & Party Bus, we offer transportation to and from Temecula Valley in either a lavish limo perfect for small groups or a customized party bus that can accommodate up to 20 passengers. Below you can find our selection of the best wineries in Temecula based on their astonishing panoramic views and our customer's pleasant experiences there!
1. Falkner Winery
2. Miramonte Winery
3. Oak Mountain Winery
4. Doffo Winery
5. Vindemia Vineyard and Winery
Book a Limo and Enjoy the Beautiful Wineries in Temecula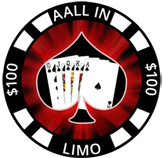 Stop worrying about having a designated driver for the day, Aall In Limo & Party Bus has you covered! We offer transportation services to and from the wineries and at the same time, we make sure your family and friends have a great time visiting the wineries. Gather your friends and book a Mercedes Sprinter perfect for medium groups or a large party bus in case you need more space. Call us at 858.336.1894 and book your limo today!