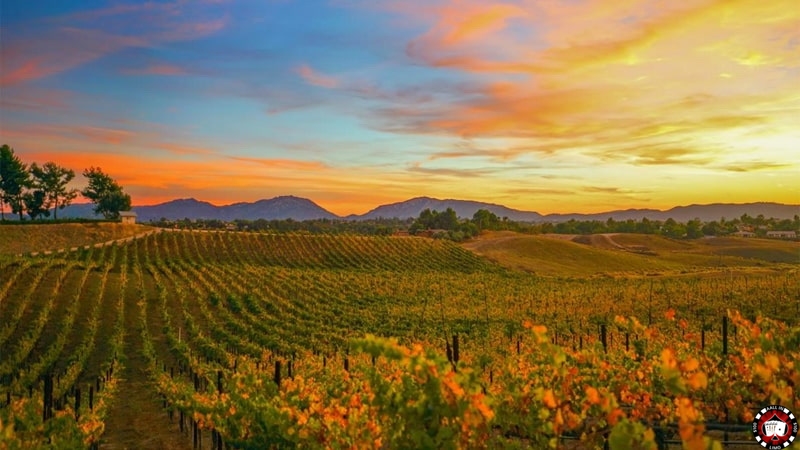 Located about 90 miles south of Los Angeles and 60 miles north of San Diego, Temecula Valley Wine Country is a beautiful rural region in the heart of California.
Surrounded by picturesque mountains and rolling hills covered with vineyards, Temecula Valley is California's top winemaking region and the home of over 40 wineries that produce award-winning wines.
Apart from being California's Wine Country, Temecula Valley is also a fun and friendly tourist destination. Visitors can enjoy wine tastings, live concerts, outdoor activities in superb settings, relaxed boutique shopping sessions, and private winery tours. Aall In Limo & Party Bus is one of the best companies in the area that can take you on a wine tasting tour throughout Temecula Valley! Our highly experienced drivers are more than happy to show you the best places to grab a bite and sip a premium wine while enjoying the panoramic views over the valley.
At Aall In Limo & Party Bus, we offer transportation to and from Temecula Valley in either a lavish limo perfect for small groups or a customized party bus that can accommodate up to 20 passengers. Below you can find our selection of the best wineries in Temecula based on their astonishing panoramic views and our customer's pleasant experiences there!
1. Falkner Winery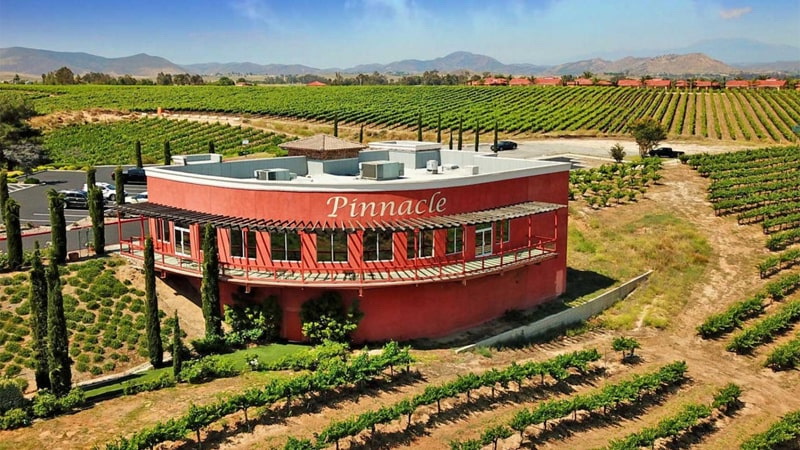 Falkner Winery was built on top of a 1,500 feet hill in the heart of Temecula Valley and is one of the best places in Temecula to admire the panoramic views of the valley. You can enjoy the view of this picturesque landscape from both indoor and outdoor settings.
Falkner Winery offers unique winery tasting tours and monthly wine appreciation classes. Winery tasting tours include four categories. A classic tour of 4 tastings costs $24. An enhanced tour of 6 wine tastings costs $30.
The premium tour costs $42. For this price, you can get 6 tastings, your own glass, cheese, and a fruit plate. The VIP tour costs $90 and offers visitors the same things as the premium tour followed by a three-course lunch and a glass of wine. For reservations, you can call (951) 676-8231 ext. 106. Interested in visiting Falkner Winery? Aall In Limo & Party Bus can take you there, safely and in style!
2. Miramonte Winery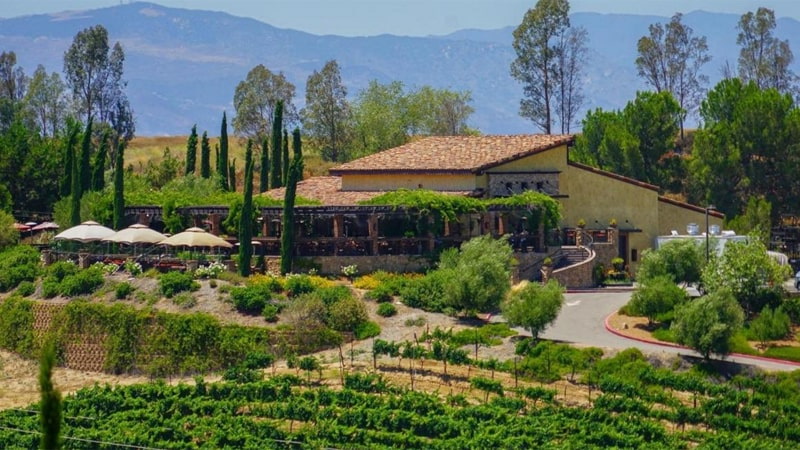 Sitting on a beautiful hilltop, Miramonte Winery has one of the most elegant views in Temecula. The winery's patio and verandas overlook the estate's lovely gardens and the neighboring vineyards of Rancho California Road.
Miramonte's wine tasting is accompanied by fabulous Food Boards. The price for wine tasting sessions is $12 during the week and $15 on the weekends. You can also buy glasses of wine for $5-12 and wine bottles for $15-$40.
Miramonte Winery has its own 30-minute private winery tour (through the vineyard, crush pad, and barrel rooms) followed by a wine tasting on the veranda. The private tour is available by appointment only, Monday to Friday from 12-5 pm - $20 and from 12-2 pm Saturdays and Sundays - $25. We recommend that you visit Monday to Friday to enjoy a more peaceful experience and increased assistance from the winery's friendly personnel. Book a limo from Aall In Limo & Party Bus and sip a glass of their award-winning wines on the beautiful patio!
3. Oak Mountain Winery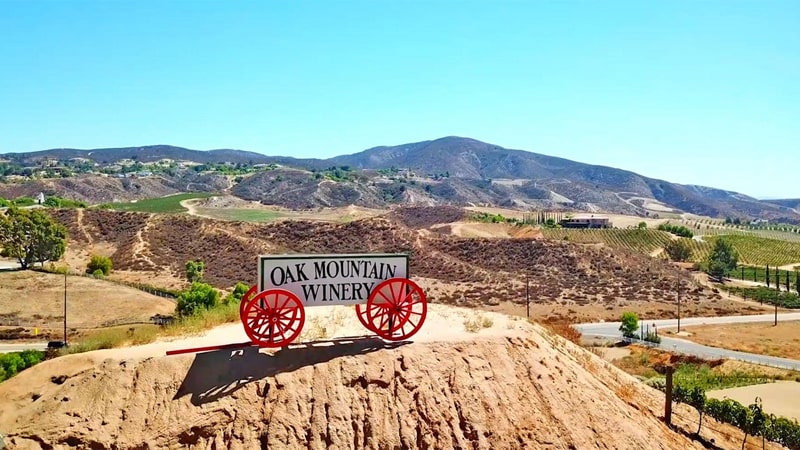 Oak Mountain Winery's climate control pavilion has one of the most impressive views over the Temecula Valley, as the estate is located on top of a mountain.
The exclusive location is paired with a uniquely mined wine cave hosting over 30 award-winning wines and the house's famous Raspberry and Strawberry champagnes.
Oak Mountain offers free wi-fi and a special venue for the customers' dogs. The wine tasting room is opened 7 days a week from 11 am to 5 pm. Wine tastings here consist of 6 varietals of the house's unique wines and costs $12 during the week and $15 on Saturdays and Sundays. We recommend Tempranillo, Primativo, and Muscat Canelli.
Tickets for the tasting room can be purchased in the tasting room. However, previous reservations are required for groups larger than 8 people. Aall In Limo & Party Bus customers receive a 20% gratuity!
4. Doffo Winery
Perhaps one of the most interesting micro-boutiques in the Temecula Valley, Doffo Winery greets visitors with relaxing sounds of classical music that are played throughout the property to soothe the plants.
No wonder, as the winery is famous for the limited production of exquisite handcrafted red wines made from only the best soothed red grapes.
The winery's terraced mesa overlooks the beautiful local vineyards and surrounding valley, but that is not the only interesting view of the winery.
The MotoBarrel Room at Doffo Winery houses The MotoDoffo Collection, a museum of over 100 rare vintage motorcycles. Parties of 6 or more visitors must have a previous appointment booked.
Excited about Doffo Winery? Aall In Limo & Party Bus can drive you there!
5. Vindemia Vineyard and Winery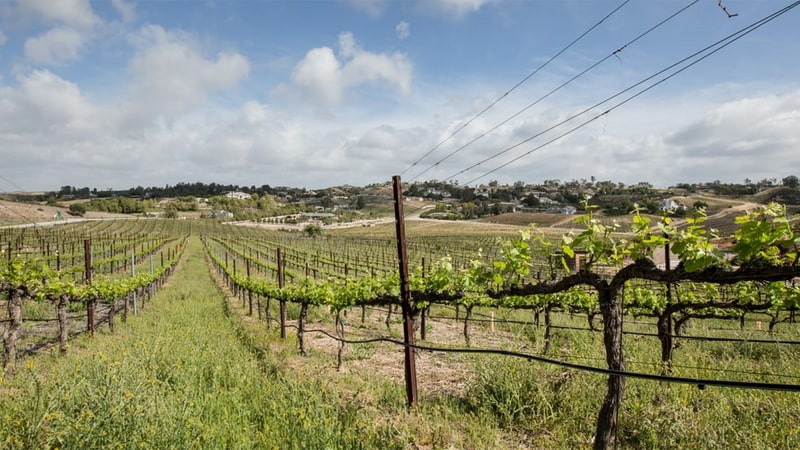 Vindemia Vineyard and Winery is a family-owned boutique winery that produces some of the best wine varietals in Temecula Valley.
In 2013, the 2009 Petite Sirah variety won the gold medal in Sunset Magazine's 2012 International Wine Competition, and the 2009 Sirah variety won silver at the 2014 competition.
The 2011 Petite Sirah picked up gold in the San Francisco Chronicle 2014 Wine Competition. Vindemia visitors can admire the winery's grand vista and manicured gardens from the ground or from above, as the winery offers hot air balloon rides over the Temecula Valley. Package rates for the balloon flights are $148 for a person from Monday to Friday and $178 during the weekends. Bookings for the hot air balloon can be made here (951) 699-0601.
Interested in a balloon ride? Aall In Limo & Party Bus can drive you to Vindemia!
Book a Limo and Enjoy the Beautiful Wineries in Temecula
Stop worrying about having a designated driver for the day, Aall In Limo & Party Bus has you covered!
We offer transportation services to and from the wineries and at the same time, we make sure your family and friends have a great time visiting the wineries.
Gather your friends and book a Mercedes Sprinter perfect for medium groups or a large party bus in case you need more space. 
Call us and book your limo today!