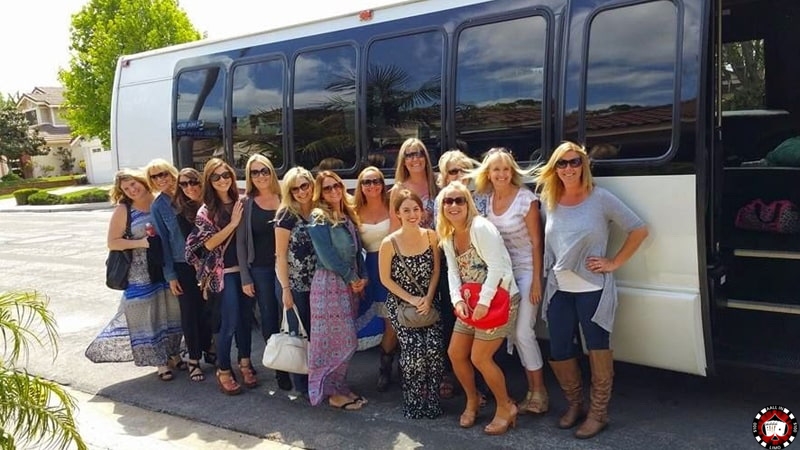 Just because you're not a wine expert doesn't mean that you can't go out and have fun on a wine tasting tour with your friends and family for a special occasion. Here, at Aall In Limo & Party Bus:
We drive you safely and in style to some of the most exquisite wineries
We can also help you decide what types of wine you should choose
Here is a rundown of some of the most popular types of wine you can find in Temecula Valley that should help you get a good idea about what type of wine you would enjoy. Also, take our short quiz below and find out what types of wine you should try based on your personality.

Cabernet Sauvignon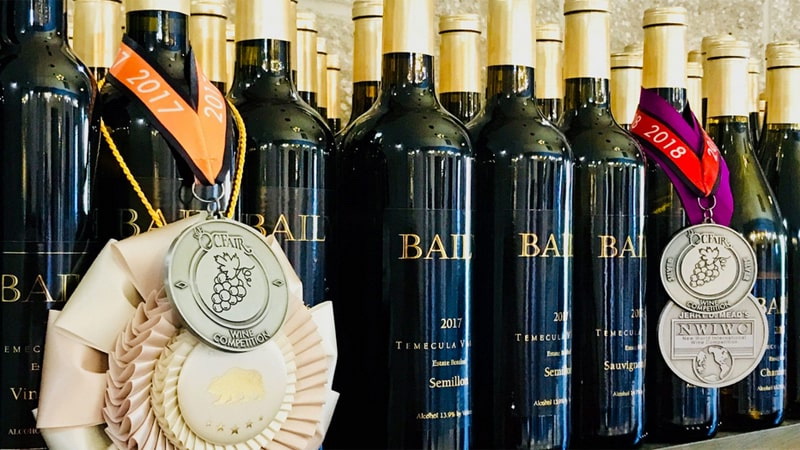 Cabernet Sauvignon is one of the most famous red wines. Dark, rich, inky in color, this type of wine (like most others) will taste different based on where it was grown.
Warm climates like those in Temecula Valley will give this wine a mild dark fruit taste: ripe blackberry, black currant, and black cherry.
When grown in cooler climates, its taste tends to get a more herbaceous note, like:
mint
eucalyptus
tomato leaf
Cabernet grapes are the most widespread wine grapes in the world due to their ability to adapt to different climates and soil types.
It benefits from warmer temperatures like Bordeaux, France – the region of origin, but it is grown all over the world:
Spain
Italy
Australia
Chile
Argentina
California - including Temecula
China
South Africa
Cabernet Sauvignon wine usually has another type of grape blended in because, on its own, it usually tastes harsh and rugged, and some people don't find it very tempting. Even when the wine is promoted as Cabernet Sauvignon with no mention of any other varietal on the label, winemakers can put in up to 25% of another grape varietal without labeling it.
This is one important reason why the same type of wine tastes different based on the region where it was produced. If you're interested in a wine tour in Temecula Valley, Aall In Limo & Party Bus can take you to some of the finest wineries, responsibly and with style. Book a limo or a party bus and start enjoying the occasion as soon as you board.
Zinfandel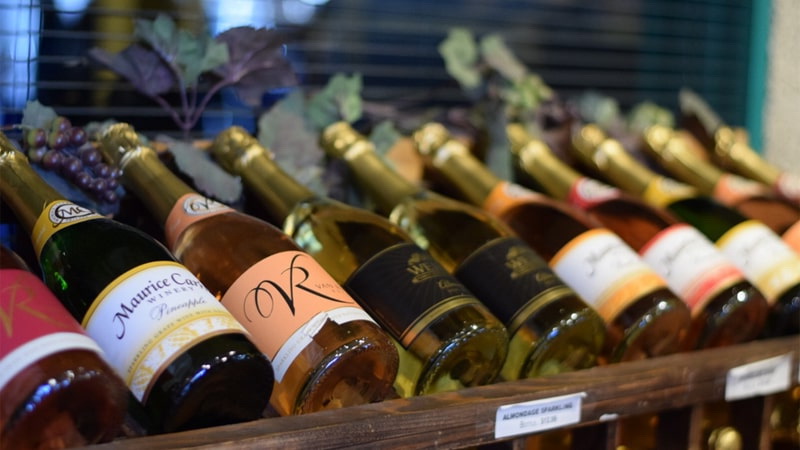 Another popular wine type, Zinfandel, also thrives in Temecula Valley. Its taste tends to be:
sweet
bland
fruity
with a generally high alcohol concentration
Zinfandel is a very popular grape type in California wineries, and the white Zinfandel is the most consumed type of wine in the US.
Given its popularity in this region, for a long time, it was widely believed that Zinfandel grapes originated in California, but a few scientists conducted in-depth research and found out that the grape was actually born in the last place anyone would expect: Croatia.
The grapes typically yield a robust red wine, although in the US, rosé wine is produced by removing the grape skins before or during the fermentation process, and it's a very popular wine. The wineries in Temecula Valley produce a splendid Zinfandel. It is also an excellent choice for those just getting started with wine.
Aall In Limo & Party Bus offers professional guided wine tours in Temecula Valley, and we can recommend you the best wines to try. Book your limo or party bus, and let us take care of the rest.
Chardonnay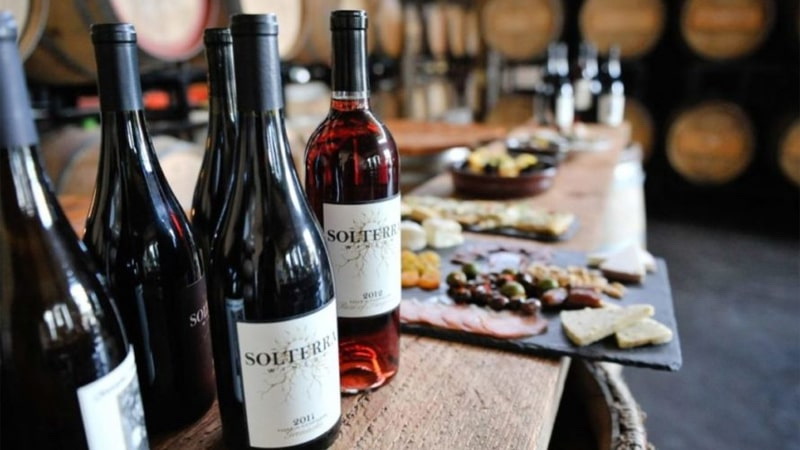 Chardonnay is the most popular white wine, originated in the Burgundy region of France, but California weather is perfect for this wine grape, and Temecula Valley is where you'll find some of the best Chardonnay out there.
Chardonnay grown in warm climates like California results in a dry wine with a more "velvety" texture than other types of white wines and a citrus flavor profile (lemon, grapefruit). Being often aged in oak barrels adds a buttery note to its taste, like:
coffee or toast
vanilla or coconut
However, Chardonnay wine that comes from the Burgundy region can taste very different. This type of wine is best paired with seafood, like lobsters, scallops, and shrimp. We can take you to the best places in Temecula that serve this type of wine and recommend a great pairing for you based on your preferences.
Syrah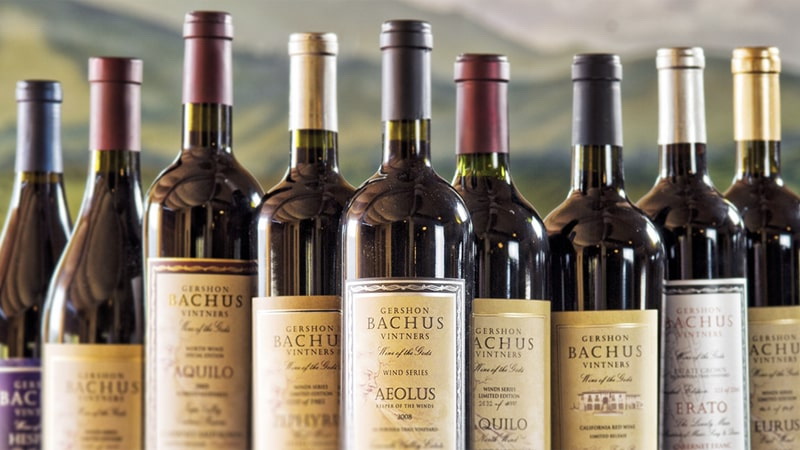 Syrah is a red, dry, bold wine type that is often combined with other grape types, but it is also a very good wine choice on its own. Generally, Syrah wines are best after being aged in an oak barrel for a long time. This type of wine can easily be recognized by:
its intense dark-fruit flavor that fades out into a slightly peppery, spicy note in the aftertaste
a darker color than Cabernet Sauvignon
Bold foods are great pairings for Syrah wines, like barbecue pork, but you can never go wrong with red meat in general.
Many average wines are produced from Syrah grapes, but, at the same time, it is known to produce some of the finest wines in the world. You'll find great Syrah wines in Temecula Valley, and we can take you and your friends on a formidable wine tour there. We'll take care of everything for you, from transportation to reservations, as well as recommend you some of the most magnificent wineries and elegant places to eat.
Pinot Noir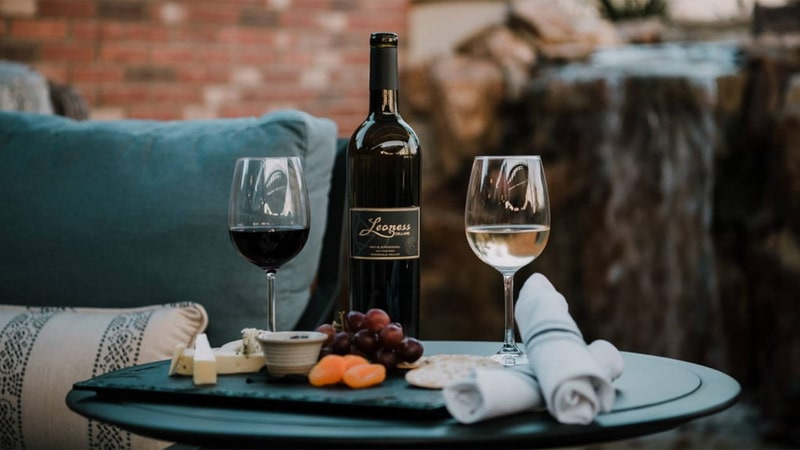 Although this type of wine grape is known to benefit from cooler climates, like those in the Burgundy region in France where it originated from, there are many wineries in Temecula Valley that produce award-winning Pinot Noir wines.
A few of them grow the grapes locally, while most of them just bring them from a more suitable climate and soil.
Its taste tends to be a little minty and vegetal when the grapes are harvested earlier, but when ripe, you can observe mild red berry tones, like raspberry and strawberry.
Unlike Cabernet Sauvignon, Pinot Noir is lighter and more delicate in structure; therefore, it pairs better with:
Despite the traditional saying that red wine goes well with red meat and white goes well with fish, Pinot Noir goes very well with grilled tuna or salmon.
Book a Limo and Let Us Organize Your Temecula Wine Tasting Tour!
In the end, everyone has a different taste and, therefore, may have different preferences when it comes to wine. The only way to know for sure what wine type best suits you is to try it. Fortunately, Aall In Limo & Party Bus has got you covered. We can provide transportation to all the wineries in Temecula.
All you have to do is call us and book your fancy limo, which is best suited for small groups, or a customized party bus that can serve up to 20 passengers.
A wine tour can definitely be a fun experience with Aall In Limo & Party Bus, no matter the occasion!