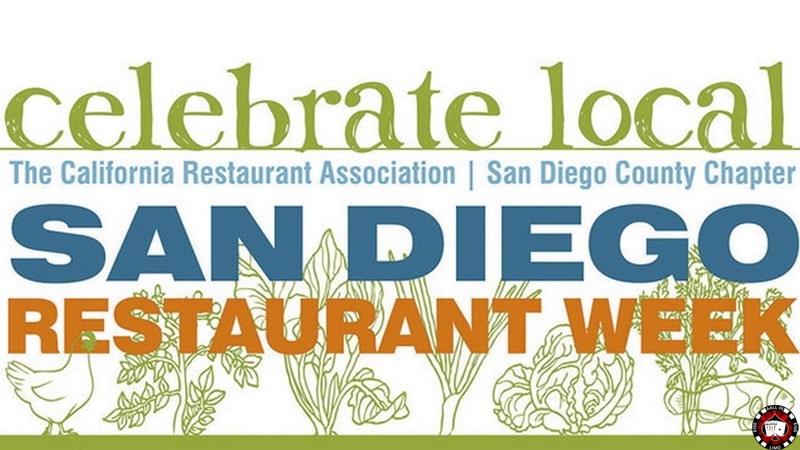 Leave the cooking to the chefs for a week and join the San Diego Restaurant Week!
From Sunday, January 21st through Sunday, January 28th, 2018 over 180 participating restaurants will offer three-course prix-fixe menus prepared specially for this occasion, at discounted prices:
lunches priced at just $10, $15, and $20 per person
dinner menus at $20, $30, $40, or $50 per person
Participating restaurants include: 
1500 Ocean at Hotel del Coronado
Mister A's
The Melting Pot
Donovan's Steak & Chop House
Blue Point Coastal Cuisine
San Diego Restaurant Week in Numbers
Home to some of the world's most delectable restaurants and master chefs, San Diego invites you to indulge in a week of delicious exquisite treats. San Diego Restaurant Week vibrant food scene will feature:
8 tasty days
180 participating restaurants
most vibrant and distinctive eateries  from 12 unique regions throughout San Diego County
more than 140,000 diners
San Diego Restaurant Week Social Contribution
This September's San Diego Restaurant Week Event also enables The San Diego County Chapter of the California Restaurant Association to support the San Diego Food Bank Food 4 Kids Backpack Program that provides weekend food packages to chronically hungry elementary school students from low-income families who are at risk of hunger during weekends, when free school meals are not available.
General Information about the Event
Date: January 21st - 28th, 2018
Where: Throughout San Diego County
Tickets: Tickets and passes aren't necessary. Just show up at any participating location (see a complete list of participant restaurants by clicking here). We suggest calling ahead for reservations.
Price: Prices vary. Call the restaurants you're interested in or visit their websites for price inquiries.
However, discounted prices menus are available for prix-fix lunches (priced at $10, $15, and $20) and three-course prix-fixe dinners ($20, $30, $40 or $50).
Contact: jthompson@sandiegorestaurantweek.com.
Spice up Your San Diego Restaurant Week Dining Experience in Your Private Limo
San Diego Restaurant Week means experiencing delightful cuisines and defining the art of dining in San Diego.
Don't forget: it's not only about your taste buds, but it is also about the style!
Treat yourself all the way through the 8 marathon days of tasty cuisines and rent the ultimate luxury transport available in San Diego from Aall In Limo & Party Bus.
So set your appetite and your party mood for the San Diego Restaurant Week, and book your limo now!