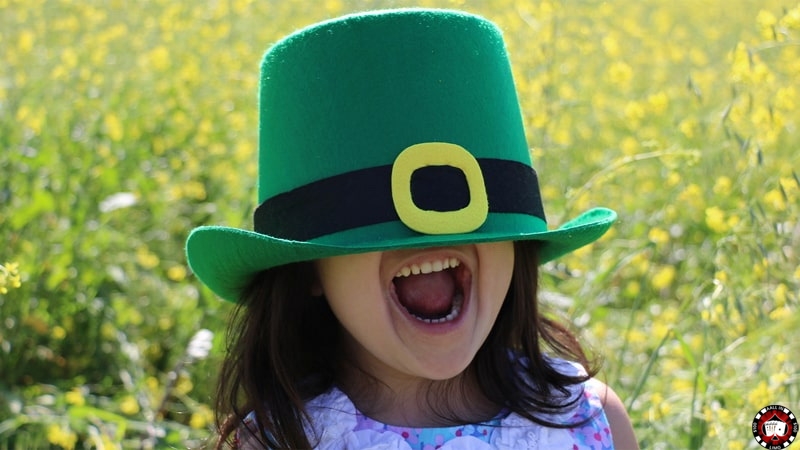 St Patrick's day is a big deal in San Diego and it promises to be one of the most pleasing days of the year. Like every year, the St. Patrick's Day Parade and Festival will take place on March 17, 2018.
Over 40.000 people in this great community come together and participate in this celebration of this Irish culture and heritage.
Enjoy St. Patrick's Day in one of our beautiful limos fully stocked with all the amenities needed for your special day. After you and your friends had your fill of green beer and shamrocks, we will be there to take you home safely. Choose our Party Bus, it is cozy and has multiple features, including:
Fiber Optic Lighting with Sparkle lights
Laser light show
Music lighting
Privacy Divider
Starlight Ceiling/mirrors
Book a Limo for the 24th Annual ShamRock in the Gaslamp
The luck of the Irish will be shared this year as good fortune smiles upon the Gaslamp Quarter at the 24th annual shamROCK, which will bring Ireland all the way across the pond to San Diego! The event will take place on March 17, from 4 pm until midnight.
Streets will transform into an urban version of the beautiful rolling hills of Ireland as the streets will be colored in green with over 80,000 square feet of Astroturf. Attendees will be engulfed in an Irish haven at this year's celebration as a 150-foot Irish Pub will be re-created in the streets like no one has ever seen before. shamROCK is guaranteed to once again "ROCK" the streets with endless live entertainment. The Field Irish Stage will be positively Celtic with countless live bands performing Irish Rock, Irish Punk Rock, and other Irish favorites. Tickets to shamROCK:
Custom Clover Crew: $35 - $90
General Admission Military: $50 through March 16th - 17th
General Admission: $55 - $65, March 16th - 17th
VIP: $100 - $120, March 16th - 17th
VIP Military: $90 - $110 - March 17th
Popular Irish Pubs In San Diego
St. Patrick's Day is the perfect day to celebrate your Irish side by indulging in Irish beer and whiskey. Some of us prefer to stay home and enjoy a home-cooked meal of corned beef and cabbage. But, for the rest of us, there is no shortage of authentic Irish pubs here in San Diego where we can be sure to get a good old-fashioned Irish beer and a taste of authentic Irish fare.
The Field
Located in the Gaslamp District, this Irish Pub is praised for its authenticity. It serves up some traditional Irish fare and has a nice lineup of good beer. The atmosphere is lively, fun, and friendly. The staff is always accommodating and friendly and the live music will make you feel like you are in Ireland. If you are looking for a fun Irish atmosphere with great food, this is the place for you! They even offer Irish dance lessons to really get you in the spirit.
Address: 544 5th Ave (between Island Ave & Market St) San Diego, CA 92101
Stout Public House
This Irish pub is located Downtown and is known for good Irish beers on taps such as Guinness and Smithwicks. The Guinness is always served up with a shamrock drawn in the head to give it that extra Irish flare. In addition to the great beers on tap, this Irish Pub also serves up some great food, such as The Stout Burger, fries with malt vinegar and jumbo, zesty wings. For those of you who want to start your St. Patrick's Day celebration early, head on in and order the Irish Breakfast — you won't be disappointed!
Address: 1125 6th Ave (between C St & B St) San Diego, CA 9210
Dublin Square Irish Pub & Grill
This place does not mess around with its menu. The lamb stew is a known crowd pleaser, especially on a cold night and so is their traditional Irish Boxty. The staff is super friendly and accommodating and is ready to serve you up a mouthwatering pint of Irish beer such as Kilkenny Irish Crème Ale. The pub is clean and the atmosphere makes you feel like you are in Dublin! This is another winner all the way around.
Address: 554 4th Ave (between Island Ave & Market St) San Diego, CA 92101
The Ould Sod
This Irish pub is located on Adams Avenue in Normal Heights. According to customers, this pub has the magic to take its guests back to the old country. While the atmosphere is a bit on the dim and divey side, some people prefer this charming style in an Irish pub.
Address: 3373 Adams Ave (between 34th St & Felton St) San Diego, CA 92116
The Blarney Stone Pub
This is more of your neighborhood hole-in-the-wall bar, but it still makes for a very good Irish time. The live music makes the atmosphere more fun and the darts make you feel like you are really in a bar. The location is weird, it is in a shopping center in Clairemont. No food is served.
Address: 5617 Balboa Ave San Diego, CA 92111
Patrick's Gaslamp Pub
This Irish pub is all about live music. Guests can enjoy live music in a laid-back and relaxed atmosphere at Patrick's. The bar's intimate setting and small dance floor makes for a great time and brings about a diverse crowd
Address: 428 F St (between 4th Ave & 5th Ave) San Diego, CA 9210
The Harp
This Irish pub, located in Ocean Beach, has a welcoming feeling and a friendly staff. This pub is known by San Diegans as a spontaneous Irish sports bar with gourmet pub fare & casual live music. The prices are right, the Irish food is delicious and the live music always makes for a great time.
Address: 4935 Newport Ave (between Bacon St & Cable St) San Diego, CA 92107
Aall In Limo & Party Bus will help make this St. Patrick's Day one you will never forget. Let our friendly and experienced chauffeurs take you to all the popular pubs around San Diego. This St. Patrick's Day, don't just sit at home wearing your favorite green shirt, get out and experience a night with the Irish!
Celebrate St. Patty's Day in San Diego
Happy to Be Your Designated Driver on St. Patrick's Day!
Finding a designated driver for this holiday can be a real struggle.
We all know that feeling when one of our friends needs to be the designated driver for a night out. He cannot have as much fun as the rest of his friends and as a designated driver, he will also have to deal with traffic and finding a parking spot.
Here is where our premiere limo services come in handy!
Leave all the fuss of driving to and from an event or party behind on this holiday and book a limo from us.