Temecula Valley is just an hour drive from San Diego and it is known as the Wine Country of Southern California. Even though it got a later start, nowadays Temecula Valley is the home to nearly 40 wineries.
Have you ever wondered which are the best places to eat in Temecula Valley Wine Country? Food has a big part in wine tasting, but appetizers will not keep you feeling full for a long time.
However, when tasting wine, make sure you are not too full, as you will not be able to savor the wines you are sampling. Too little food and you will fade out early.
Aall In Limo & Party Bus can take you to the best restaurants in Temecula. All you need to do is gather your friends and choose between a stretch limo and a big party bus. Our knowledgeable and skilled drivers know all the great spots in Temecula to grab a bite or to go wine tasting.
1. Bel Vino
2. Callaway Vineyard & Winery
3. Cougar Vineyard & Winery
4. Falkner Winery
5. Europa Village
6. Leoness Cellars
7. Maurice Car'rie Winery
8. Monte de Oro Winery & Vineyards
9. Ponte Family Estate
Looking for Temecula Limo Transportation? We Are Here to Help!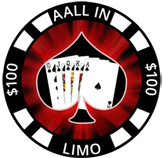 If you wish to spend a wonderful day in Temecula, visit a couple of wineries and have lunch at one of the finest restaurants in the area, then our Party Bus is exactly what you need. The drivers at Aall In Limo & Party Bus will not only help you plan the perfect day, they will also make sure you arrive safely and in style. We can take care of your wine tasting classes reservations on your behalf! Call us at 858.336.1894!