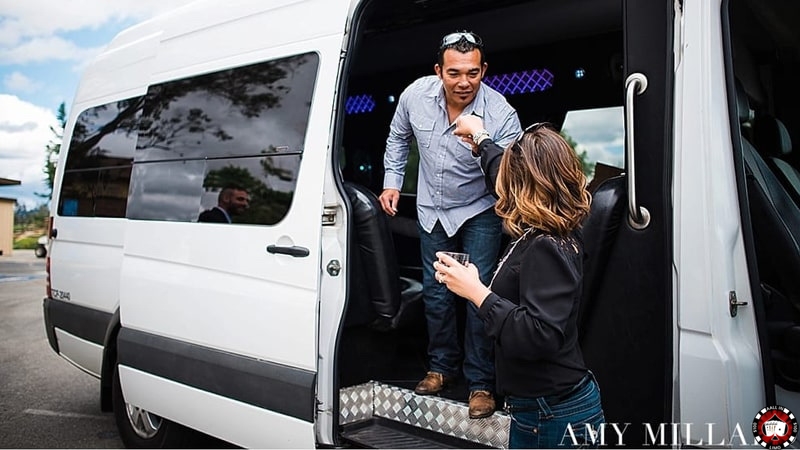 Just an hour's drive from San Diego, Temecula Valley is known as the Wine Country of Southern California and is home to nearly 40 wineries.
Have you ever wondered which are the best places to eat in Temecula Valley Wine Country?
Food has a big part in wine tasting, but appetizers will not keep you feeling full for a long time.
Aall In Limo & Party Bus can take you to all the great spots in Temecula to grab a bite or to go wine tasting, ensuring a memorable experience:
Bel Vino - Best Traditional American Dishes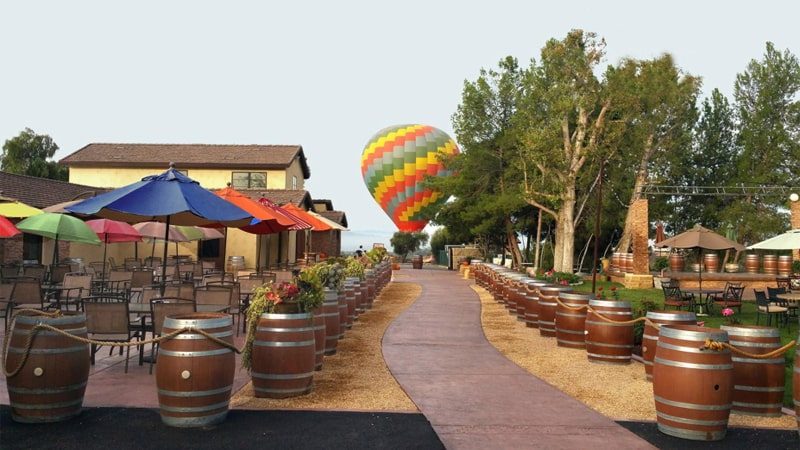 Bel Vino's Bistro is located in the heart of the beautiful wine country, so it's hard to miss it during your tasting tour through Temecula. This dining facility provides a classic old-world ambiance and addictive comfort food:
They offer some of the tastiest burgers that are simply addictive.
The bistro is quite proud of its signature flatbreads.
Other popular dishes: the basil mashed potatoes and salmon, the creative fresh seasonal salad, or the yummy chicken pasta.
Callaway Vineyard & Winery - Trademark Farm-to-Table Concept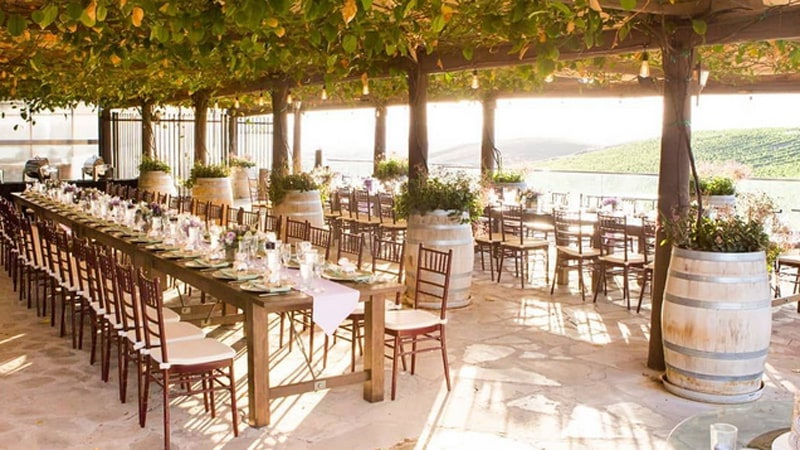 The Meritage Restaurant at Callaway Vineyard & Winery is one of the finest Temecula winery restaurants, sitting high atop Temecula's splendid wine country. Most tourists who come here are taken aback by:
The beautiful panoramic view of the rolling hills
The genuine relaxing atmosphere
The rich and diversified menu comprised of creative courses made with fresh ingredients
If you want to eat good, healthy food, this is one of the best places in Temecula to meet your exigency.
Cougar Vineyard & Winery - Daily Specials and Affordable Prices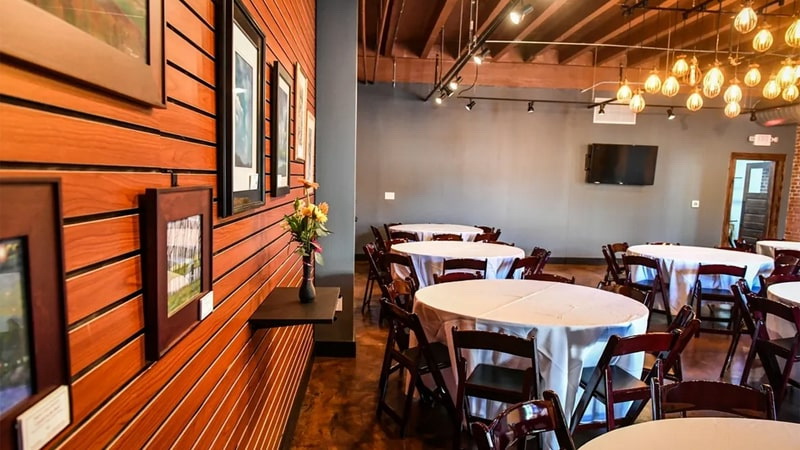 Sangio's Deli is the charming restaurant of the Cougar Vineyard and Vinery.
This is the perfect place for groups of friends who want to unwind and indulge in a lavish meal that will delight their senses.
The dining place welcomes tourists with:
Delicious dishes and an utterly laid-back atmosphere
Different discount offers available every day
A terrific setting facing the beautiful vineyard view
Falkner Winery - Terrific Mediterranean-Style Menu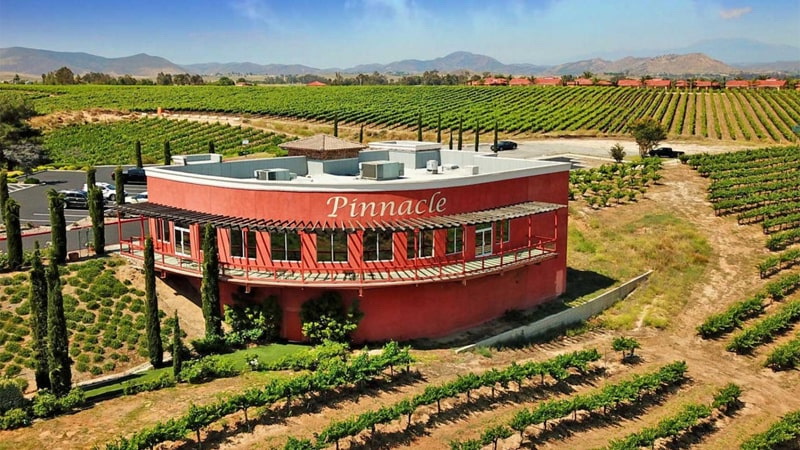 If you visit the Falkner Winery, make sure you make a stop at the Pinnacle Restaurant as well, a chic dining facility that welcomes everyone with:
Fresh dishes and a lovely ambiance
All kinds of dishes, including seafood and tasty steaks
A beautiful green area that will delight your sight
The exquisite dishes are complemented by a fine selection of top-quality wines. If you're simply an amateur, don't worry; there's plenty to learn about this distinguished beverage, and the restaurant's knowledgeable staff is ready to help you out.
Europa Village - Fresh Regional Ingredients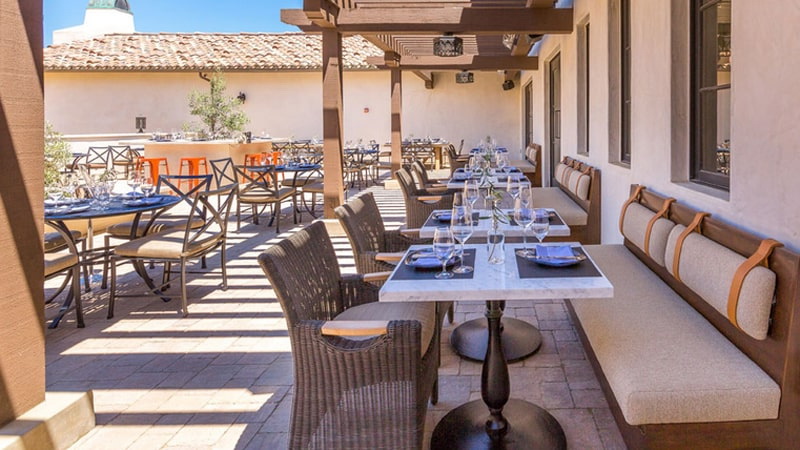 The Inn at Europa Village is a great intimate retreat in a picturesque area comprising acres of vineyards. Here, you can enjoy:
The tranquil ambiance and a fine glass of wine
The spacious terrace featuring a panoramic view of the Valley and mountains
The restaurant's diversified menu with sustainable products
Another great thing about this place is that it offers a delicious two-course breakfast for those who spend the night here.
Leoness Cellars - Seasonally Prepared Artisan Food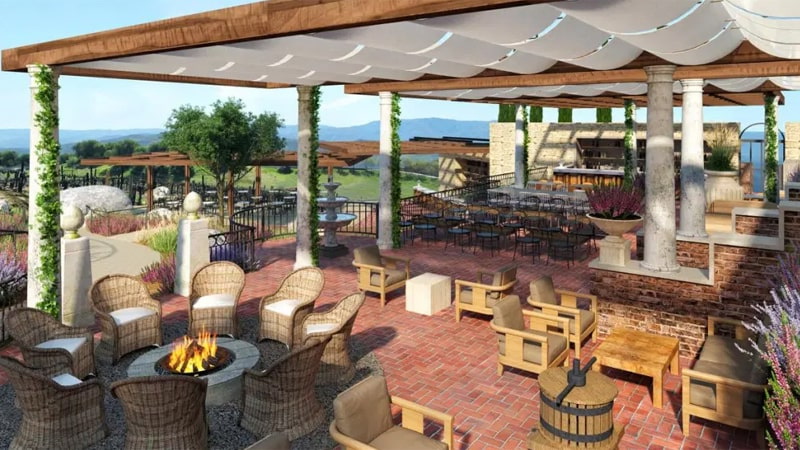 The Restaurant at Leoness features a menu emphasizing fresh ingredients and unique flavors. This is one of the most popular upscale-casual restaurants in the Valley.
If you love food, wine and want to chill out while indulging in these pleasures, the Leoness Restaurant is a perfect place to:
Check out some of their specialties, such as Alaskan salmon, ahi tuna, and beef carpaccio.
Enjoy other seasonal selections that include vibrant salads, delicious seafood dishes, pasta, and unique flatbreads.
Try out their highly praised and addictive desserts.
Maurice Car'rie Winery - Addictive Sourdough Bread Filled with Brie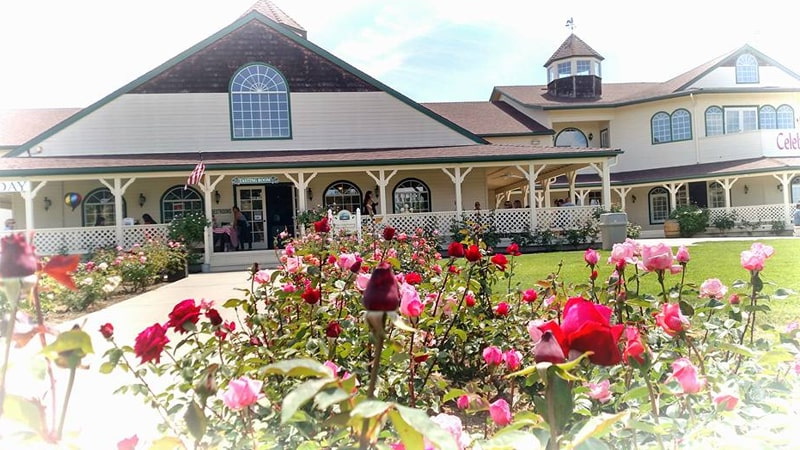 Maurice Car'rie Vineyard & Winery is located right in the heart of the Temecula Wine Valley in a beautiful area surrounded by 300 acres of mature vineyards.
This winery restaurant is an excellent place to:
Enjoy a tranquil ambiance and the view of the rolling hills.
Taste some of the best wines in the Valley.
Indulge in their trademark Sourdough Bread filled with Brie.
Their bread's garlicky flavor will make you want to come back for more. This treat is even better if you share it with friends.
Monte de Oro Winery & Vineyards - "Wine First, Food to Complement"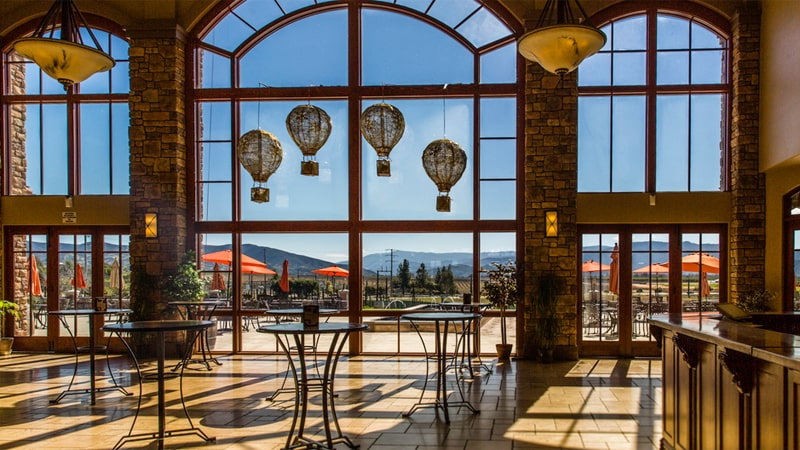 This place has a distinguished ambiance that is both sophisticated and chic, yet at the same time relaxing and casual. After an exciting and challenging wine tasting session, the food at the bistro is everything you'll need:
Generous and affordable cheese boards that will delight your palate
Tri-tip sandwiches and chicken panini
Sweet potato fries and the plus-size truffle fries
Fantastic panoramic views of the vineyards and relaxing strolls in the middle of nature are all the other reasons to come here.
Ponte Family Estate - Fine Food Complemented by a Stunning View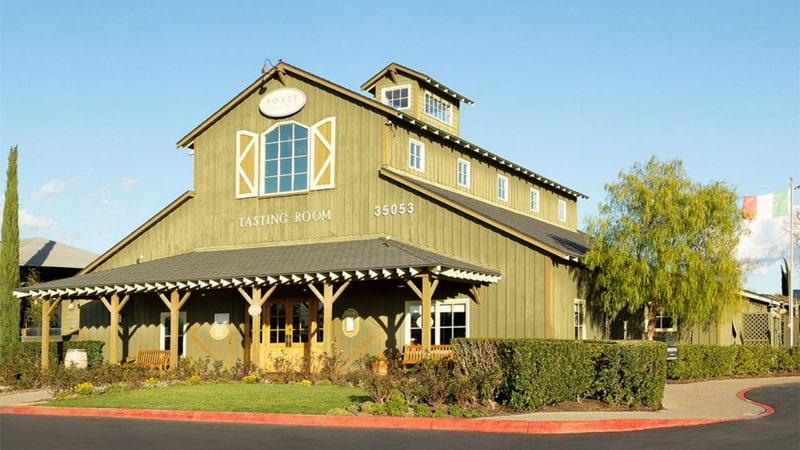 The Ponte Family Estate is one of the top 50 restaurants for outdoor dining in the US. This restaurant is an ideal option for couples who want to enjoy some quality time together in a relaxing and romantic ambiance, and to:
Choose from a wide array of different dishes that go perfectly well with their distinguished selection of wines.
Enjoy some of the tastiest dishes in the Wine Country.
Taste the delicious custard specialties.
The Restaurant at Ponte is proud to serve top-quality dishes made with natural, locally sourced products.
Miramonte Winery - Tasty and Unique Food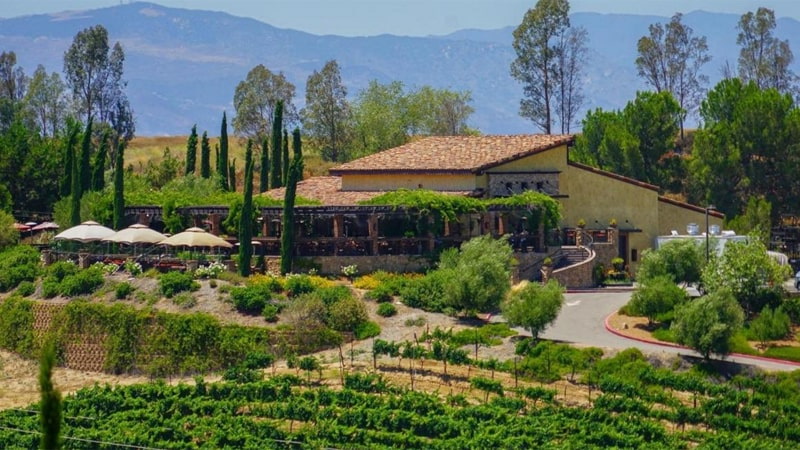 Located in the heart of Temecula, this spot is said to be a trendsetter of the SoCal wine scene. Their wines are made with premium grapes from local vineyards with a focus on varieties used in Spain, Portugal, and the South of France. When it comes to dining, their bistro features:
A lot of great options for brunch or dinner
Crunchy Belgian waffles, buttered English muffins, mouth-watering charcuterie plates, and burgers
Something good to eat here anytime, regardless of any dietary options
Looking for Temecula Limo Transportation? We Are Here to Help!
If you wish to spend a wonderful day in Temecula, visit a couple of wineries and have lunch at one of the finest restaurants in the area, then our Party Bus is exactly what you need.
The drivers at Aall In Limo & Party Bus will not only help you plan the perfect day and your itinerary to Temecula's award-winning wineries,  but they will also make sure you arrive safely and in style.
We can take care of your wine-tasting class reservations on your behalf! Call us and book your limo!