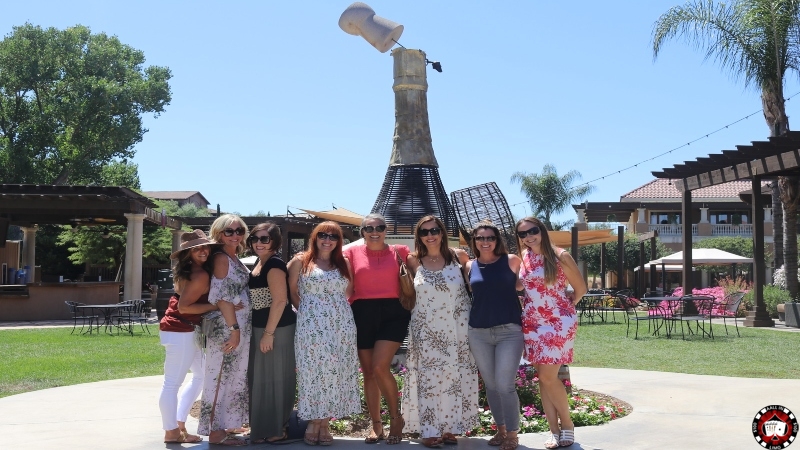 Although the wine tasting prices in Temecula have been very high over the past few years making it one of the most expensive wine regions, you can still find some wineries that offer wine tasting services for $10 per person.
A way of reducing costs is by visiting wineries during the week instead of on weekends:
some wineries have discounted weekday rates that can be half of the price settled on the weekend
lots of wineries offer two-for-one tasting coupons, but most of them are available only during the week
Easy Tips for Enjoying a Wine Tasting without Breaking the Bank
Spending a perfect day admiring the lovely hills of Temecula while indulging in a pleasant and reasonable wine tasting can come true with a bit of planning:
Make sure to check the web for deals and discounts: if you take a look at the Visit Temecula Valley website, you can find several coupons you can use at some of the local wineries, as well as deals, discounts, and specials you can enjoy in Temecula.
Get there early in the morning: waking up early in the morning can help you beat traffic in the afternoons or evenings. If you wake up early, you can reach Temecula in a short period of time because of the easy traffic, and it will help you save fuel and, thus, money. You will get there in no time, and you will be able to enjoy your wine tasting in a more relaxed environment.
Bring your own snacks: usually, there is some sort of picnic area on winery grounds where you can stop and have a snack. If you need to buy the winery's cheese tray, it could cost you a lot of money, so bring your own favorite snacks to pair with the wines you are tasting. Cheese, crackers, dried fruit, chocolate, nuts, and cured olives are some of the best snacks you can pair up with your favorite blends.
Join your favorite wine club: if you have a specific winery that you love visiting, then join their wine club! If you join and agree to receive regular shipments of wines, you can sometimes get selected to taste their wines from the main tasting room for free. You will also receive discounts when you buy wine bottles, attend events held at the winery, or bring friends over for a wine tasting, and you may also receive invitations to special events held for wine club members only. Furthermore, you will be billed every month for the wines they are shipping to you, so make sure you love them before you commit because they are not always cheap.
Do not purchase wine at the wineries unless you have no other option: people do not really mind that many wineries charge them $15-$20 in order to taste their blends. Tastings are a great way to discover whether you like a specific blend or not before you go ahead and buy a bottle. Some people prefer to buy them directly from the wineries because, in this way, they are making sure they receive a quality product and are also supporting the local wineries instead of supermarkets. However, there are many wineries that prefer to sell their wines only on their premises and do not distribute them to supermarkets or other liquor shops.
Shop later at Vons: after you finish tasting in Temecula, a way to save more money is to buy bottles of the blends that you liked from Vons, located on Rancho California Rd, instead of purchasing them directly from the winery. Depending on the deals you find there, you may save a few bucks.
Get a priority wine pass or purchase a SIP Passport: buying an annual pass offers you discounts and deals at participating wineries. The regular price is $59.99 per year. There are some wineries in Temecula that will offer you a 2-for-1 tasting and many other discounts if you show your pass. You can find more info HERE. You can get an exclusive weekday discounted SIP Passport that includes tastings at 5 of the 17+ wineries listed on the website.
Look for deals at your hotel: some hotels will offer you free tasting coupons. If you are staying in Temecula for a few days, make sure you check for deals at your hotel so you will get the chance to taste all the wines instead of a few for the same price.
Looking for Temecula Limo Transportation? We Can Help!
If you want to have the best time of your life at your event, our Party Bus is exactly what you need, providing a wonderful atmosphere that will definitely make everybody at your party feel like a VIP.
Do not let price be your determining factor when choosing a limo company for your wine tasting tour in Temecula.
Aall In Limo & Party Bus is here to offer you and your friends transportation to and from any desired location.