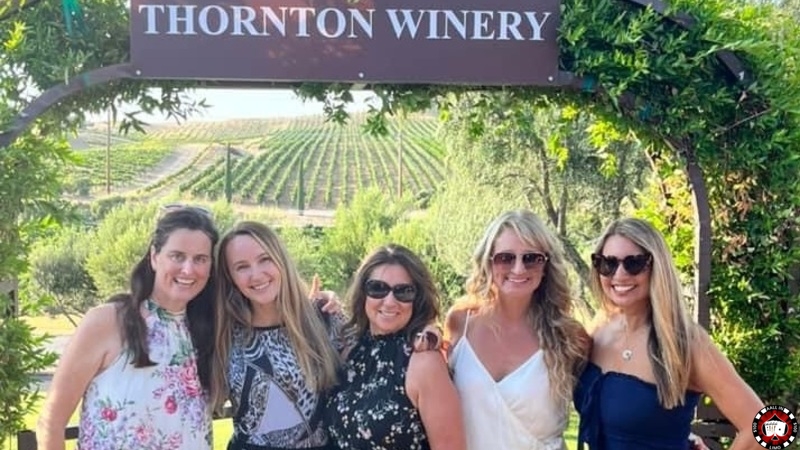 At Aall In Limo & Party Bus, we take great joy in transporting large groups of families and close friends, and Thornton Winery is a popular choice among our clients who wish to celebrate a special occasion in a historical setting. Built as a French chateau, this impressive venue also features:
premium varietals
champagne lounge
delicious dishes
elegant setting
This charming winery is one of our top recommendations for anyone who craves diversity wrapped in elegance. So take the chance to discover Thornton Winery. You won't regret it.
Thornton Winery's Timeless Tradition in a Modern Age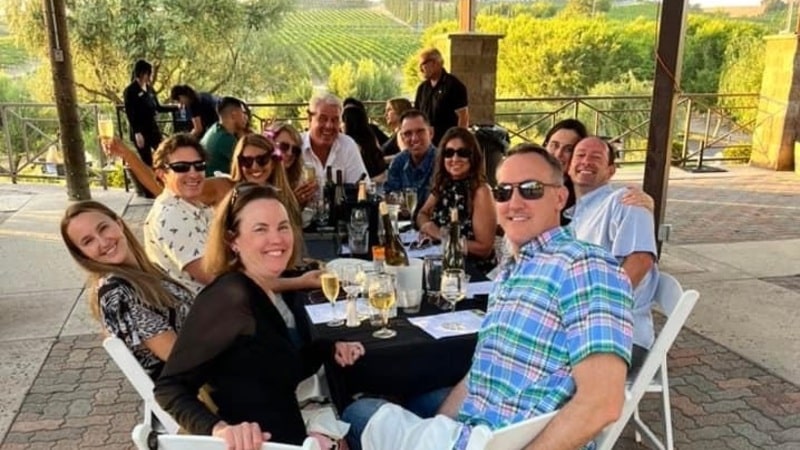 For nearly three decades, Thornton Winery has delighted its visitors with award-winning wines and exquisite cuisine featured at their outstanding Café Champagne Restaurant.
Our clients appreciate a unique dining experience where the service is flawless, and the food and drinks are positively delectable. Thornton Winery does not only comply with these requirements but also provides:
A lively atmosphere - an excellent choice for memorable festivities.
A gorgeous gift shop - perfect for acquiring souvenirs.
Sensational concerts - if you fancy live music, don't miss the Champagne Jazz concert series featuring famous artists like Boney James or Brian Culbertson.
A picturesque landscape - including a fantastic photo setting by the impressive water fountain.
With a breathtaking view overlooking the vast vineyard domains in Temecula Valley, it's no wonder that Thornton Winery is one of the most popular winery destinations in Southern California.
Book A Limo And Enjoy The Spectacular Wineries In Temecula
Our clients are positively ecstatic over the guided wine tours they get to experience at Thornton Winery, and here at Aall In Limo & Party Bus, we aim to please and ease all worries about choosing a designated driver for the day.
Our friendly chauffeurs will transport your group to and from the wineries, making sure you have a wonderful time tasting all the exquisite wines and return safely after a memorable tour.
Contact us today, book your limo, and enjoy our excellent service.