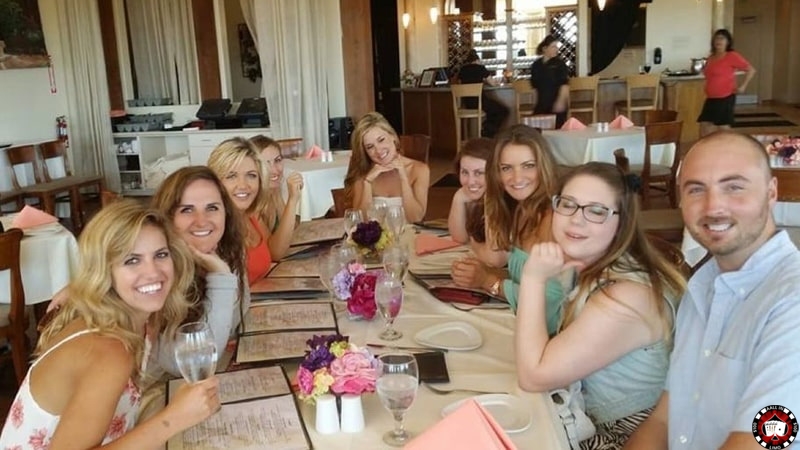 Until the late 1960s, when the winemaking industry became increasingly popular in the area, Temecula Walley was nothing but an isolated region in the south of California.
In 1961, a successful cattle ranch owner in Temecula decided to sell his ranch. One of the people interested in buying the farm hired Richard Break, an experienced broker, and farm manager to check the feasibility of the land for growing lemons. Break reviewed the local temperature records kept by the University of California and concluded that the climate and soil in the valley are perfect for growing wine grapes.
After Richard's Break discovery, winemaking was revived in Temecula. In 1968, the first modern commercial vineyard was established in the valley. Since then, more than 40 family-owned wineries have opened their gates in the region. Today, Temecula Valley is an officially recognized American Viticultural Area. The winery region has been incorporated into a city that has become a major tourist destination, especially over the weekends. Tourists can participate in public wine tastings, live music performances, sunset barbeques, and hot air balloon trips. They can also enjoy guided winery tours or special-events tours in Temecula Valley for family, friends, or any other social gathering.
1. Carol's Restaurant at Baily Vineyard and Winery
Carol's Restaurant was established in 2001 and offers casual dining in the beautiful Bacchus Hall or on the vineyard terrace. Carol and Phil Baily started Baily Winery in 1986 and Carol's Restaurant opened in 2001 following the opening of the new Baily Winery Tasting Room in 2000. The restaurant has a medieval theme that invokes a feeling of a European castle.
Dining options include a terrace next to the Cabernet vines or in the Bacchus Hall with its 2-story high fireplace. Casual dining is offered Thursday thru Sunday for lunch and Saturday night for dinner.
Carol's also has a Private Dining Room available for parties, where a buffet lunch or dinner is served for groups of 24 to 48. Bacchus Hall is also available for parties of 40 to 70 and features full service. Open on Thursday and Friday from 11:30 a.m. to 2:30 p.m and Saturday and Sunday from 11:30 a.m. to 3:00 p.m.
2. The Pinnacle Restaurant at Falkner Winery
The Pinnacle Restaurant at Falkner Winery is located on top of a 1,500-foot hill and offers breathtaking panoramic views over the Temecula Valley. Customers can choose to admire the view from the indoor dining room or from the open-air balcony.
For a more exclusive dining experience, one can choose the VIP Room in the "Wine Cave", a barrel-shaped room below the dining room.
The Pinnacle restaurant was awarded the "Best Restaurant of 2012" award by Inland Empire Magazine. Both Inland Empire Magazine and The Sunset Magazine have praised the skills of the Pinnacle's Chef, Gianni Ciciliot, and Sunset Magazine recommends the restaurant's "Lobster Mac and Cheese" dish. More recently, the OpenTable website diners voted Pinnacle as the "#1 top lunch restaurant in the greater San Diego area". Interested in checking out the praised menu? Aall in Limo and Party Bus can drive you and your crew there!
3. The Restaurant at Leoness Cellars
Leoness Cellars was constructed in 2002 on a hilltop surrounded by the vineyards and rolling hills of the Temecula Valley.
The outdoor restaurant at Leoness Cellars provides spectacular views, excellent food, and unique signature wines to help create an outstanding al fresco dining experience.
The menu features seasonal selections inspired by sustainable farming products and local ingredients. Seasonal selections include savory dishes like pasta, seafood, and decadent desserts.
Complementing the menu is an exceptional series of wine selections consisting of the cellar's selection (fruity, bubbly wines), the vineyard selection(unique, aged varietals), and the signature selection(blended wines). The outdoor Restaurant at Leoness Cellars was recently rated the #1 Winery Restaurant by USA Today in the top 10 Best Reader's Choice for Best Restaurant.
Interested in admiring the Temecula Valley view? Aall in Limo and Party Bus can book you a wine tour!
4. Lorimar Vineyards and Winery Restaurant
Lorimar Vineyards and Winery is a breathtaking Tuscan-style estate that features surreal views of the Palomar and Santa Ana mountains as well as a relaxing stone fireplace where customers can enjoy award-winning fruit flavored wines while admiring a stunning collection of living art paintings.
At Lorimar, each and every dinner dish is paired with the house's finest wines. Also on the menu are a delicious collection of shareable for you and a friend or loved one to savor.
Prices range from $11 for a plate of Patatas Bravas to $32 for a Charcuterie Board. The property's policy forbids the use of alcoholic beverages purchased outside of Lorimar Winery.
Picnic foods, pets, and smoking are also forbidden. Reservations are necessary for groups larger than 8 people. You can make reservations online at tours@lorimarwinery.com. Interested in visiting an inspiring escape? Aall In Limo & Party Bus can offer you a wine tour!
5. Cafe Champagne at Thornton Winery
Thornton Winery consists of an elegant Chateau overlooking the numerous vineyards of Temecula Valley.
The winery is renowned for the quality of its award-winning wines and uniquely handcrafted Sparkling Champagne.
The Café Champagne restaurant at Thornton Winery has been awarded the 2017 Dinners' Choice Award by the OpenTable website. It also received a four-star ranking for the exclusive wine list as well as 11 consecutive Gold Awards for Contemporary Cuisine from Southern California Restaurant Writers Association.
The "contemporary fusion cuisine" of Café Champagne comprises appetizers, entrees, and sandwiches ($14 to $40). Wines and champagnes are optional.
Reservations can be made online at the partnering OpenTable website. Curious about the awarded cuisine? Aall In Limo & Party Bus can drive you there on a wine tasting tour!
Book a Limo and Have Dinner at One of These Wonderful Restaurants in Temecula!
Do you have places to go in the San Diego area or Temecula Valley Wine Country?
Why stress about parking spots and never-ending traffic when you can unwind in a limo or a custom-made party bus?
Aall in Limo and Party Bus is here to help you and your friends and family enjoy the smoothest and most fun ride!
Call us at 858.336.1894 and book your limo today!