Until the late 1960's, when the winemaking industry became increasingly popular in the area, Temecula Walley was nothing but an isolated region in the south of California.
In 1961, a successful cattle ranch owner in Temecula decided to sell his ranch. One of the people interested in buying the farm hired Richard Break, an experienced broker, and farm manager to check the feasibility of the land for growing lemons. Break reviewed the local temperature records kept by the University of California and concluded that the climate and soil in the valley are perfect for growing wine grapes.
After Richard's Break discovery, winemaking was revived in Temecula. In 1968, the first modern commercial vineyard was established in the valley. Since then, more than 40 family-owned wineries have opened their gates in the region. Today, Temecula Valley is an officially recognized American Viticultural Area. The winery region has been incorporated into a city that has become a major tourist destination, especially over the weekends. Tourists can participate in public wine tastings, live music performances, sunset barbeques and hot air balloon trips. They can also enjoy guided winery tours or special-events tours in Temecula Valley for family, friends, or any other social gathering.
1. Carol's Restaurant at Baily Vineyard and Winery
2. The Pinnacle Restaurant at Falkner Winery
3. The Restaurant at Leoness Cellars
4. Lorimar Vineyards and Winery Restaurant
5. Cafe Champagne at Thornton Winery
Book a Limo and Have Dinner at One of These Wonderful Restaurants in Temecula!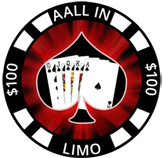 Do you have places to go in San Diego or Temecula Valley? Why stress about parking spots and never-ending traffic when you can unwind in a limo or a custom-made party bus! Aall in Limo and Party Bus is here to help you and your friends and family enjoy the ride! Call us at 858.336.1894 and book your limo today!