Located at just an hour drive from Orange County, San Diego, or Palm Springs, Temecula Valley Wine Country is a popular tourist destination for public wine tasting and vineyard tours. Ever since the late 60's, when the winemaking commerce was revived in the area, Temecula Valley has been widely recognized as the driving force of Riverside County tourism. The special microclimate of Temecula Valley contains a mix of unique weather factors like the morning mist, daily warm temperatures, cooling ocean breeze, and cool, starry nights. When this type of microclimate is accompanied by a fertile, granite-based soil like the one underneath Temecula, the region becomes ideal for growing high-quality grapes that generate premium wine.
Today, Temecula Valley is home to more than 40 family-owned wineries that produce over 50 different wine varietals and offer lodging services, sunset barbeques, picnic grounds and panoramic views from hot air balloons. Most wineries are located near one another and open daily from 10 AM. to 5 PM, so vineyard tours are accessible. Aall In Limo & Party Bus can provide transportation to all the wineries in Temecula, just gather your group and book a limo or a party bus and we will take care of the rest.
1. The Vineyard Rose Restaurant at South Coast Winery
2. The Creekside Grille at Wilson Creek Winery
3. Meritage At Callaway Vineyard and Winery
4. The Restaurant at Avensole Winery
5. The Restaurant at Ponte Winery
Book a Limo and Visit Temecula's Top Restaurants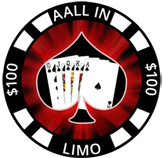 Why worry about having a designated driver for the day or about parking spots and traffic? Aall In Limo & Party Bus is here to make sure you and your loved ones have a great time visiting the wineries, tasting their exquisite wines. Sit back, relax and enjoy the ride as we take you safely to and from any winery you wish to visit. We look forward to helping you plan a wonderful wine tour! Call us at 858.336.1894 and book your limo today!