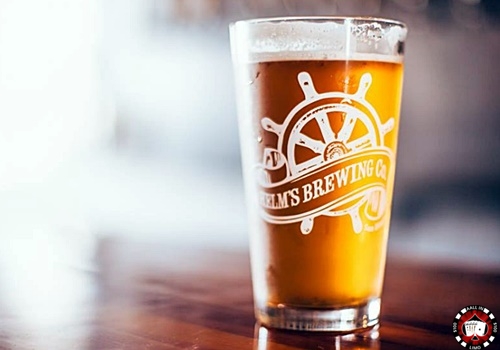 Helm's Brewing Co. is a Southern California microbrewery with a mission to create unique handcrafted beers that deliver consistent and distinct results with every batch. Relatively new on the San Diego market, the brewery opened its doors in the fall of 2012 and transformed into a community brewery where locals gather together after work to enjoy good beer. All of their beers are handcrafted with attention to detail and are made with the finest ingredients from all around the world.
The beer is made with quality equipment, using the best recipes and techniques, which produce a clean, refreshing and distinguished taste. Helm's specializes in craft beer made not only for the beer connoisseur but also for the average beer consumer by providing a wide variety of craft beer. The uniquely creative San Diego brewing team is comprised of 4 business partners, co-workers, and friends, united in this venture by their common passion for quality craft beers and their roots in the maritime industry. We have recently met and started a great friendship with the guys at Helm's and we cannot wait to meet them again during our beer tours in San Diego!
What Makes Helm's Brewing Co. Stand Out?
First of all, we like to think about them as a hidden gem set in the middle of the concrete jungle. Although they do not have a lavish tasting room, they have a cool set up and the staff is very friendly, knowledgeable and helpful. There is a decent size bar and clients can purchase several different shirts, hoodies, Growlers and even doggie treats! Helm's is a dog-friendly brewery, wheelchair accessible and has a spacey private parking lot.
What is on tap:
7 C's
Batten Down Brown
Beeruccino
Captain's Pale Ale
En Garde
Goosefoot Ginger
Hop the RIPA
Messin with Sasquatch
Wicked as Sin IPA
Helm's Brewing also provides a selection of seasonal ales:
En Garde (spring ale)
O.G. Wheat (summer ale)
Samuin Harvest (fall ale)
Chocolate Night (winter ale)
Click here to read more about their beers! Inside keg sales are available in the Helm's Brewing Tasting Room.
Why Choose Aall In Limo & Party Bus for a Brewery Tour?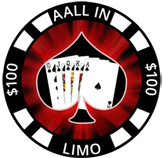 We are a dedicated limo company for all your beer events and brewery tours in San Diego. We offer the best customer service, friendly drivers, top-notch limos, elegant rides, professionalism, trustworthiness, commitment and affordable prices. Aall In Limo & Party Bus offers customized brewery tours, ranging from a full day of brewery hopping, tasting and eating to a visit of one or two of your local favorites during the evening after work. No matter what you are in the mood for, we can make sure you get to a venue of your choosing safely and in style! Check out our San Diego brewery tours prices and packages listed on our page. For custom brew tours and hours, as well as reservations, call us at 858-336-1894.