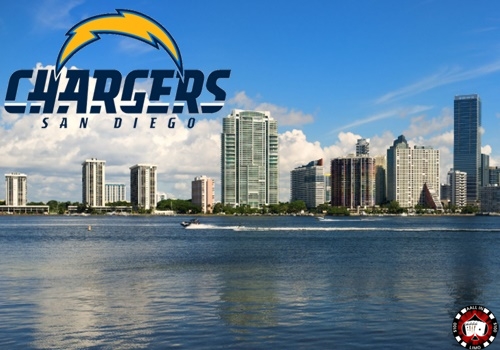 Qualcomm Stadium is the home of the San Diego Chargers, a place where you will encounter a brand of football, a good climate and an unmatched level of fandom. Fans will fill up the stadium at any given game. If you are planning to go with your friends to a Chargers' Game, there is no better way of having fun while you're on the road than inside a Party Bus. Our people enjoy getting there safe and in style. Our luxurious party bus features:
full-length leather U – seat
plasma TV
bar amities with fiber optic light
laser light show & starlight ceiling
prime audio system with 6 subwoofers
Check our video below to see how much fun our clients had in the Party Bus on their way back home and also read our tailgating tips for your next San Diego Chargers game at Qualcomm Stadium.
Have the Time of Your Life in Our Luxurious Party Bus
Searching for a stylish way to get to the San Diego Chargers' game? If the answer is yes, then Aall In Limo & Party Bus is here to offer you its transportation services.
The Chargers are loved by San Diegans so, if you support them, show up to their games in one of our stylish limos, or even better in a luxurious party bus fully stocked with all the fun things. Arrive at the stadium in style and let our professional drivers worry about the road.
Just sit back and relax in one of our beautiful limos and let the world know that you and your friends are really big fans. Here are some important facts about the team that each Charger fan should know:
Franchise granted on August 14, 1959
The first season of the Chargers was in 1960
The Chargers moved to San Diego in 1961
In 1963 they won their first AFL Championship
In 1994 they won their first AFC Championship
AFL Record: 87-52-6
NFL Record: 345-385-5
Retired Uniform Numbers: #14 Dan Fouts, #19 Lance Alworth
Tailgating Tips for Your Next San Diego Chargers Game at Qualcomm Stadium
Choose a Limo and Get There Easily
If you want to enjoy this day to the full, let someone else do the driving. All in Limo is ready to drive you and your friends to the Chargers game. We have plenty opportunities you can book, ranging from fun party buses to stylish limousines.
The first step to tailgating at Qualcomm Stadium is to arrive early. There are only 3 access points into the stadium and is recommended to be there four hours earlier before kickoff. If you don't leave on time you might waste your tailgating time in traffic.
Bring plenty of Water and Food, but Not on the Stadium
You're going to spend some time on the stadium before and after the game and at least as much on the road, so make sure everyone's well-fed. You should take plenty supplies of food and water because it's going to be a long day. However, keep in mind that you won't be allowed to get inside the venue with any of these.
Mind the Size of Your Backpack
All your bags will be checked before you get inside the stadium and there are certain requirements you should meet. Check online to see what are the allowed sizes for your backpack before you pack for this day trip.
Protect Yourselves For Any Weather
Prepare yourself and your loved ones for any weather conditions. Most of the home games begin at 1 p.m. If you are tailgating from about 10 in the morning you might as well expect high temperatures in the afternoon. However, prepare to freeze by the middle of the second half especially if it's fall. The evenings in San Diego are pleasant but not quite warm. No matter what you're wearing in the parking lot is not going to be enough when the sun goes down. Bring a jacket with you so you won't fail to enjoy the end of the game.
New Friends are Always Welcome
It's hard not to enjoy yourself at Qualcomm stadium. Most of San Diegans love to socialize with other friendly fans such as the ones from Kansas City. No matter how much fun you have don't let yourself carried away. Like always, Aall In Limo recommends you not to drink and drive.  
Book a Limo From Aall In Limo & Party Bus for the Next San Diego Chargers Game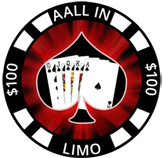 Now that you are prepared for the next chargers game, there's nothing more to wish you than a great time at Qualcomm Stadium. When you plan on going to the game, don't forget to take into account your transport options. All in Limo provides a vast selection of affordable rentals. We can offer top rental vehicles in San Diego at the best rates.