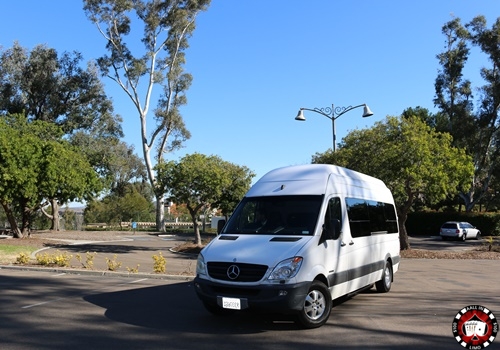 Renting a party bus is the best idea to get everyone safely to your desired destination. This trendy rental car service is perfect for groups of friends who want to attend a special event. One of the most in-demand choices Aall In Limo can provide you is the stylish Mercedes Sprinter Party Bus. This vehicle has accommodated people you wouldn't even think about. Why? It's is simple, it provides the coolest ride and top quality services. The amenities of the Mercedes Sprinter Party Bus won't leave you indifferent. This top vehicle offers some high-class facilities that could even lure stars like Justin Bieber or Nick Jonas. Here are some traits to convince you to gather 10 more friends and book a ride:
state of the art sound system
tinted windows
plasma TV
chauffeur intercom
utterly comfortable seats
What Makes a Tour in the Mercedes Sprinter Party Bus Memorable?
This vehicle can help you enjoy the most pleasurable and fun tour in your life. Here's why our customers praised it:
A genuine party mood: As soon as you're on board, you and your friends are prone to have the best time. Turn on the music and unwind on your favorite songs without any interruptions. Enjoying the latest videos or simply chat or play games with your buddies.
Drink and eat like you're in a fancy restaurant: No one has to do the driving since the car comes along with a professional chauffeur, so you can grab all the drinks and food you like. Get ready to enjoy a true feast on this party bus and make the most out of this casual ride.
Plenty space to unwind: The party bus is extremely comfortable and spacious; you and 10 more people can fit in and still feel like there's room for more.
No one is excluded: The best part of renting a party bus is that you all stick together, none of your friends is left behind or excluded from the group's activities.
Fell like a star: with its premium technology, cozy seating, and glamorous look, the Mercedes Sprinter Party Bus can make everyone feel like a star for a day … or more. Our professional drivers will respect your privacy, drive you safely and timely and help you choose the best routes or any bars and restaurants you want to stop by.
Celebrities Who Fancy the Stylish Mercedes Sprinter
Beyoncé and Jay-Z: the famous couple uses a Mercedes Spinster to move around the city. Their highly pretentious customization needs are believed to have amounted to almost $1 million. 
Justin Bieber: the famous musician's garage is filled with luxury vehicles he doesn't shy to exhibit. One of his favorite choices is the customized black Mercedes-Benz Sprinter. The superstar has been seen quite often aboard of his elegant van he usually uses to hit the road with his friends.
Snoop Dog: the eccentric rapper decided to turn his Mercedes-Benz Sprinter into a sophisticated mobile studio so that he can unleash his creativity and make music on the road
Models and actresses: the Spinster is already a trend in Hollywood: such is its fame that actresses prefer to show up at events with one of this vehicles, especially if their gowns have significant sizes that can't fit elsewhere. Three gorgeous ladies: Kate Hudson, Karolina Kurkova, and Claire Danes chose the comfort of this vehicle that accommodated them before the 2016 edition of the Met Gala. All three happily descended on the red carpet directly from their Spinster.
Choose The Mercedes Sprinter for Your Special Event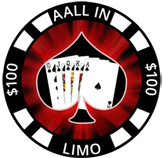 Aall In Limo can get you and your friends to and from any event in San Diego and Temecula. We can help you enjoy any San Diego brewery tour, Temecula wine tasting tour, concert, or other popular events. We provide all our clients with VIP services. If you need a ride for a large group of members, we can accommodate your needs. To book the Mercedes Sprinter Party Bus, please call us today at 858.336.1894.