Riding in a limousine is the most stylish way to get to your destination. These luxurious cars provide the utmost experience for people of all ages and can satisfy even the most sophisticated tastes.  Besides, nowadays renting a limo service is no longer unaffordable. In this post, we are going to focus on the most elegant car in our portfolio, the Lincoln Stretch Limousine and what your gains will be if you book this popular vehicle for a private tour in the area of San Diego. The Lincoln Stretch can accommodate you and 8 more of your best friends in an utterly comfortable interior. This car is often chosen by many executives or celebrities for its outstanding facilities like:
soft leather interior
privacy windows
high-tech sound system
bar area with fiber optic mood light
disco light show and strobe lights
layered mirror ceiling
How Does a Tour in the Lincoln Stretch Limousine Feel Like?
If you plan to spend a memorable day with your friends, or by yourself, touring the county in this vehicle will make you look and feel like a start. Here are some of the main advantages you will gain:
Be on time: Our reliable chauffeurs will take you anywhere you need to go and make sure you'll stick to your schedule. If you have a busy business agenda or an overwhelming event to attend, our priority is ensuring you a smooth drive and a relaxing experience that will help you face the day's challenges easier.
Enjoy a safe ride: The drivers that will take care of you are top professionals. Rest assured, you're in safe hands.
Have lots of fun: Since we'll do the driving, you just lay back comfortably and enjoy an ice-cold drink while your favorite music thumps and creates the club-like atmosphere you're familiarized with.
Live a fabulous experience: The Lincoln Stretch Limousine is the coolest way to travel around the city and attend a special event or go on a private wine tour. If you're here on vacation, take the chance to explore the area riding in this fascinating limo which you've probably already seen in dozens of Hollywood movies or TV news.
Stars Who Are Fond of These Vehicles
Seeing your favorite actor or singer stepping out of a limousine and onto the red carpet is not a novelty. But who are the celebrities who use these elegant vehicles more often? Here are some names you are surely familiarized with:
Leonardo Di Caprio: the famous actor has been spotted frequently aboard of a fancy limousine at formal and casual occasions.
Heidi Klum: not only does she love limos, but the catwalk queen also enjoys taking photos of herself in outstanding outfits inside the equally stylish vehicle
Pamela Anderson: the famous Baywatch star is obviously passionate about these luxury goods riding almost everywhere in an elegant limo
Steven Tyler: the rock star guru is also a fan of limousines and not a snob one at all, Mr. Tyler is used to taking pictures with his chauffeurs
The Kardashians: this family embodies the idea of luxury; they are limo fans and usually travel in these elegant vehicles together with their crew of friends to glamorous galas and parties
Jennifer Lopez: the singer also prefers these cars and is often photographed with her security and personal assistance team in a luxury limousine
Paris Hilton: the beautiful heiress travels almost everywhere in a limo; paparazzi are used to her coming-out-of-the-limousine pose
Book A Stretch Limo From Aall In Limo & Party Bus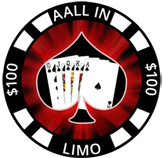 We can get you and your friends safely to and from any event in San Diego and Temecula. Be it a San Diego brewery tour, a Temecula wine tasting tour, a business meeting or any other formal event, we provide our clients VIP services. Whether you need individual transportation services, or a ride for a large group of board members, seminar attendees, special guests, visitors, or any other group, we can accommodate your needs. To book the Lincoln Stretch Limousine, please call us today at 858.336.1894.