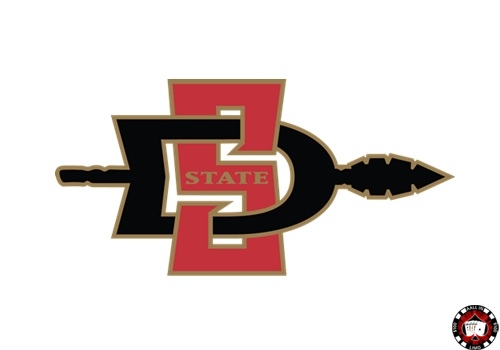 In San Diego, the craft beer industry is growing as we speak. There are more than 100 craft breweries available in the city, which is why the city was recently named the Top Beer Town in the United States. Are you a craft beer enthusiast with a dream to open a brewery in San Diego? If yes, then start applying now at the San Diego State University.
The Professional Certificate in The Business of Craft Beer obtained at the SDSU is designed to train course attendees for the different situations they may encounter in the craft beer industry and to provide them the necessary knowledge to be successful in their business. The program has quite the lineup of on its advisory board.
Members include Karl Strauss, Aztec Brewing Company, Green Flash, Helm's Brewing Co. and Prohibition Brewing Company. Also, Bill Sysak, Stone Brewing Co.'s craft beer ambassador, will be teaching the introductory class along with additional lectures by Hamilton's Tavern owner Scott Blair.
Essential Information About the Courses
Anyone with a passion for the craft brew community and a desire to open a brewery in San Diego should consider taking the course. Some of the advisors will be hosting the classes at their breweries, which means that course attendees will have the opportunity to learn from some of the most well-known brewers in the country. Due to the active participation of professional instructors, the courses give you the chance to experience the extraordinary world of craft beer by exploring the past and also the presence of the craft beer history, trends in progress, and what will the future bring for this growing industry. The certificate has two levels: Level I is an Essential Certificate, it takes six classes to earn it and can be completed in one academic year; and Level II, which is an Expanded Certificate and it will take nine classes to earn it. This certificate can be completed in 1.5 academic years.
The advantages of the SDSU Certificate include the following:
Gives the holder the necessary skills to enter the craft beer industry;
Offers an active participation learning experience with tastings and more;
Gathers together industry experts in the classroom;
Reveals an overall acknowledgment of craft beer;
Examines the past and present history of the craft beer;
Improves craft beer knowledge for consumers and employees;
Prepares future craft beer representatives;
Provides industry connections and networking chances in the San Diego beer community;
Offers professional improvement and raises the craft beer knowledge.
2018 Summer Courses Information
CB 0001 Exploring Craft Beer (05/02 - 04/13) - This six-week course will take you on a journey through the world of craft beer, and will offer a general overview of the craft beer and its importance in nowadays culture.
CB 0002 Beer Styles I (04/17 - 06/05) - This eight-week course is made to offer students a complete overview of the key characteristics of beer based on style. Students will increase their perceptive and descriptive abilities for evaluating and communicating the specific attributes of each beer.
CB 0003 Marketing Craft Beer (TBA) - Marketing is essential to the health and survival of any organization. This course lasts 6 weeks and involves an extensive study of the basic concepts, techniques, and tools for developing a marketing strategy for the business of craft beer. Some of the topics include research, targeting, positioning, branding, traditional media versus social media, public relations, websites, blogging, and email campaigns.
CB 0004 Brewery Start-Up I (04/19 - 05/24) - Ready to open or work with a new brewery? This course will offer you all the info you need to open, manage or work in a start-up brewery. It's a six-week course that goes through every aspect of a start-up: concept, basic craft definitions, capital raising, trademark and legal issues, location identification and build-out, equipment and ingredient needs, licensing processes, federal and state alcohol laws, and selling and marketing your product.
CB 0005 Marketing Craft Beer (TBA) - Bill Sysak is known as one of the best experts in the world on craft beer and food pairing. Join him on a six-week journey through the art of pairing beer and food. He will guide you through basic flavor principles and give you the tools needed to pair a broad spectrum of regional cuisines. Sysak's "master pairing" ideas allow even the most experienced palates to improve their level of expertise and still provide the novice with building blocks to begin their journey. The cost includes a five-course advanced beer and food pairing dinner at a local brewery.
CB 0006 Front of the House Management (06/12 - 07/24) - This course will last for eight weeks and is made to provide students with the necessary tools in order to plan and manage a craft beer restaurant, bar or beer tasting room. The main topics include bar/dining, beer program management, event planning, staff training and beer tour management. Off-site classes will provide students a first look at the demands and rewards of partaking this great craft with its patrons.
CB 0007 Beer Styles II (06/19 - 08/30) - This course lasts seven weeks and will pick up where Beer Styles I left off and provide a comprehensive overview of the key aspects of rarer beer styles, as well as explore off flavors within a style. Every class will focus on a group of new and previously introduced beer styles. The most popular topics that this course will cover are: aroma, appearance, flavor, mouth-feel, impression, off-flavors, and statistics.
CB 0008 Brewery Start-Up II: The Business Plan (TBA) - This course lasts six-weeks and is made to provide students a scheme to develop a business model for their craft beer concept and a business plan to bring it to market. Using a proven methodology for business model development, students will work through the concept development process to confirm the market is interested in their product.
CB 0009 The Business of Distribution (10/19 - 11/02) - Choosing a wholesaler is arguably one of the most important decisions you can make as a brewery. This course will teach you how to evaluate all wholesalers in a market and once you have selected a wholesaler, how to best manage them. You will also learn how to maximize the three-tier system, what impact using a wholesaler will have on your bottom line and what will be expected of you as a brewery.
CB 0010 Brewing Basics (07/06 - 08/03) - This course will be an extension of the CB 0001 course. Students will get a deeper understanding of the brewing terminology and also an insight on how raw ingredients and brewing practices result in the wide variety of beer styles. The goal of this course is to provide students a stronger foundation of the art of brewing, so that they may handle the needs of the industry in a more accurate and perceptive manner. The course will include multiple field trips.
CB 0011 Draught Systems (06/26 - 08/07) - A six-week course that will focus on the introduction of draught systems from Front of the House Management and go into detail regarding the different types of systems available. The topics for this course will include safety, equipment, layout and design and more. The goal of the course will be to get a better understanding of the intricacies of draught system technology.
CB 0012 Beer and Wine: Service and Selling (TBA) - In this course, students will learn all aspects of selling both beer and wine in a restaurant. They will learn how to promote each to not only increase beverage sales but give the customer a greater experience which will lead to more positive reviews, and greater revenue for the restaurant as a whole. Students will learn how to cross-sell as well as upsell while enhancing the customer experience.
CB 0013 Finance (11/7 - 12/5) - In this course, students will learn all aspects of selling both beer and wine in a restaurant. You will learn how to promote each to not only increase beverage sales but give the customer a greater experience which will lead to more positive reviews, and greater revenue for the restaurant as a whole. Students will learn how to cross-sell as well as upsell while enhancing the customer experience.
Necessary Information: To attend the CB 0002, CB 0003, CB 0004, CB 0005, CB 0006, CB 0007, CB 0008, CB 0010, CB 0011 and CB 0013 you must be 21 years of age and have completed CB 0001: Exploring Craft Beer
Additional information:
All the courses have a date limit for registration, make sure to check the date and fees for your desired course.
Course sessions run from 5-8 weeks and are held once a week 6-9 pm.
Those who complete the first course will be able to take the Cicerone® Certified Beer Server Exam at a reduced cost of $29. In order to register for this program, you must be 21 years old. Each course will allow only one absence. For more information, call 619.594.1138 or visit http://www.ces.sdsu.edu/craftbeer.
San Diego Limo Brew Tours With Aall In Limo & Party Bus
When it comes to customized brewery tours, Aall In Limo & Party Bus can make sure you get there safely and in style, no matter what you are in the mood for! The tours may be customized in any way you choose and could differ depending on events and specials.
If you are undecided about your itinerary for a special limo beer tasting tour throughout San Diego, our knowledgeable drivers will be more than happy to help you out. Call us at 858.336.1894 and book your limo today!