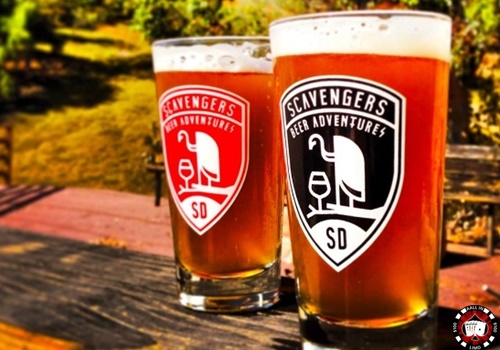 Have you ever sipped delicious craft beer while riding around in a military vehicle called a Pinzgauer? We said riding because you will definitely not be driving this vehicle while also drinking important amounts of delicious craft beer.
Well, we just found out about these awesome all-inclusive beer tours and we just had to tell you guys about them. All we can say is that Scavengers Beer & Adventure Tours offer a great experience and we have to recommend them to everyone. Just imagine riding in a vintage, open-air Swiss military vehicle with your friends and visiting some of the best craft breweries in San Diego, sounds like a lot of fun doesn't it?
This exciting experience is made possible by Scavengers Beer and Adventure Tours, a Carlsbad-based business owned by Adam Hall, a craft beer enthusiast, traveler, and adventurer. Not only does he make sure that all his customers will have the time of their lives, but he also has a team dedicated to offering all the guidance and attention that they need.
The Pinzgauer, a 6 Wheel Drive Beast
One of the things that intrigued us most, when we first heard about the Scavengers Beer & Adventure Tours, was the fact that clients would ride in a bad-ass vehicle. Scavengers Beer and Adventure Tours offer Pinzgauer military vehicles that can accommodate up to 14 people. Additionally, these 1973 vintage six-wheel beasts are open air, allowing you to enjoy the ocean view along the way. Keep in mind, though, that riding in one of these vehicles might not be a smooth and posh experience, as they tend to be quite loud and rugged. But you don't have to worry about the noise as it will only make the whole experience even more special.
Aside from the vehicles, there is another important service that Scavengers offer their customers and that is the beer tasting, which is gaining popularity as people start appreciating craft beer more and more. You will be offered one pint of beer when you first get on the Pinzgauer, which you will enjoy on the way to some of the most popular and hip breweries in San Diego like Iron Fist, The Lost Abbey, Stone, Alesmith, Breakwater, Aztec, or Mother Earth, where the actual "beer tasting" will happen. You will spend around one hour in each of these locations, which is just the right amount of time so that you wouldn't get bored. If you are lucky enough you could be invited behind the scenes and see the entire beer process.
We already mentioned some of the locations that you might visit but remember that there are a lot more available if you are not happy with those specific examples. Additionally, if you want to visit a certain place you can mention it when a member of the Scavengers team will ask whether or not you wish to add any specific locations to your tour.
A Beer Tasting Adventure
Over the course of a beer tour, clients receive four tickets representing four beer samples in each location, as well as a can of Ballast Point as a souvenir. Another thing that is worth mentioning is the food, as you were probably wondering whether or not the Scavengers team offers this service as well. Although this tour focuses on drinking, not on eating, they do offer one delicious meal, which can consist of ribs from Phil's BBQ, pizza, or even other options for people who are vegan or vegetarian or have certain allergies. So, make sure that you mention beforehand any food preferences you might have or any food-related issues or allergies that you think are important so that the team at Scavengers can offer you something that you can truly enjoy.
The Scavengers team is open to every suggestion, and they will make sure that all of your questions are answered and all of your requirements are met. All in all, we are pleased to admit that the rumors were true "no one does beer tours like the Scavengers".
If you want to try this experience too, and we assure you that it is totally worth it, you can make reservations and find additional information and details about the Scavengers Beer and Adventure Tours on their website. In order to participate in one of their tours, you must be over 21 and it is recommended that you wear casual clothes.
If you are lucky enough you might receive different discounts and offers, and if you want to book for more than 8 people you get free pick-up and drop-off, available for Oceanside, Escondido, San Marcos, and Vista, or you can meet them at the official pick up place, which is at the Carlsbad train station.
For a Fancier ride Book A Limo From Aall In Limo & Party Bus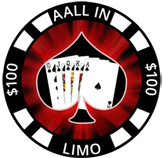 Aall In Limo & Party Bus trusts and recommends the Scavengers Beer & Adventure Tours for brewery tours, bachelor parties, birthday parties and much more. Aall In Limo & Party Bus is here to provide you transportation if you want a fancier way to go beer tasting or wish to have dinner at a stylish restaurant. The Lincoln Stretch Limousine is the perfect option. This vehicle's incomparable elegance makes it a top choice for events like weddings and birthday parties.