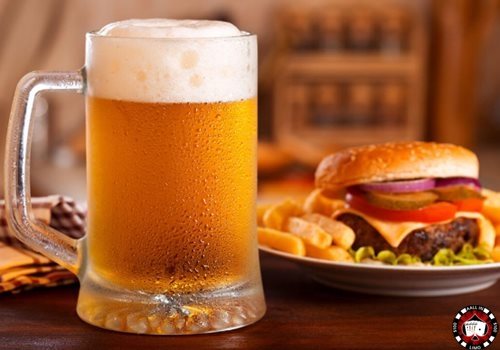 San Diego is home to some of the finest breweries around so the next time you are looking for something different a fun-loaded, you should consider taking a tour of the local breweries. There are a lot to choose from (120 and growing!), each one unique in its own way. From AleSmith Brewing Company and Stone Brewing Co. to Karl Strauss and San Diego Brewing Co., San Diego is home to some of the finest breweries around. The first commercial brewery in San Diego dates back to 1953 and was Karl Strauss Brewing Co., opened in 1989 in Downtown SD. The brewery also expanded into distribution brewing in 1991. This brought consumers freshly brewed beer and styles such as pale ale and amber lager.
The second wave of craft breweries was lead by Pizza Port, Stone and AleSmith starting from the mid-1990s. Beer festivals soon started to appear, promoting new styles and educating a new generation of beer drinkers. By 2004, San Diego was well established in the brewing world and the local beers won many medals for their quality.
Before you hop with your friends in a limo for a customized brewery tour, you should know a few tips about how you can make this an experience worth remembering. So, how do brewery tours work?
Tasters or Pints?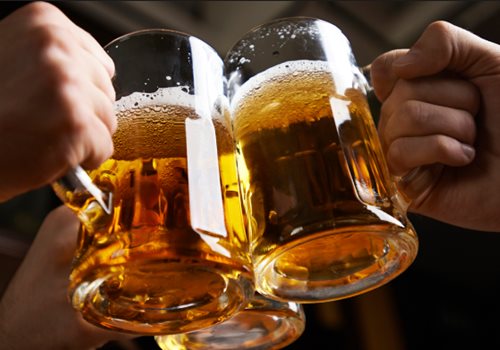 San Diego breweries usually provide 4 oz. tasters that sell for $1-$3 each and 16 oz. pints that sell for about $3-$14. We personally recommend going for the tasters. Why? Here are a few reasons:
after 3-4 pints, you will start to get a bit dizzy
if you chose tasters, you have the opportunity to taste different beers
four 4 oz. tasters equal a pint, so you get the chance to try out 4 different beers
tasters allow you to figure out if you fancy or not the beer you are having – why buy a pint and then find out you hate the flavor?
tasters make brewery tours last, so try not to go straight for the pints
Keep cool and try not to get too excited over pints. They are the main reason brewery tours get shortened, so make sure you pace yourself and your friends. After all, you are out to have fun and visit as many breweries as you can.
Do Not Forget about Food!
Food is essential for a successful brewery tour! Make sure you eat something before you start the tour, but try not to eat too much as you will be too full to sample great beer.
Too little food and you will fade out early. Also, many San Diego breweries provide appetizers, pizza or burgers and many of them have gourmet food trucks that hang around.
San Diego also has brewery-restaurants, such as Karl Strauss or Stone Brewing Co. which celebrate their love for all things beer and culinary from cultures and dishes from all over the world, as well as local.
Our advice is to end your brewery tour at one of the brewery-restaurants in the San Diego area. You cannot go wrong with that!
Can I Have a Pint Now?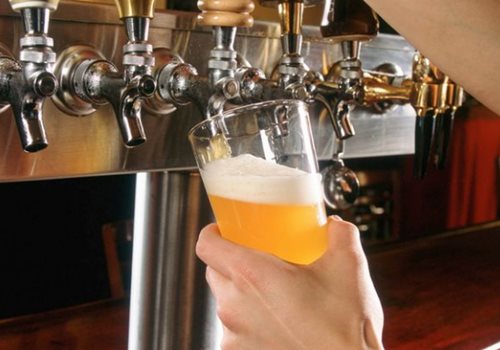 We are not against beer pints for sure, but there is a reason we prefer leaving them aside and we have been keeping it until now: beer growlers.
What is a beer growler and why do we prefer it instead of the regular pint? Growlers are half gallon or one gallon glass jugs you can buy at any local brewery for as little as $5.
Okay, but we need it filled with beer… You should not worry about that because the after you buy one, the brewery will then fill it with fresh beer for the cost of the beer. You can get a half gallon growler filled for as low as $9 with multi-gold medal winning craft beer.
On October 10, 2013, Governor Jerry Brown signed A.B. 647, allowing growlers to be filled at any brewery no matter the label. Some breweries have elected to fill only their own growler bottles. One thing is certain: if you fall in love with a beer, buy a growler!
Book a Limo for a Customized Brewery Tour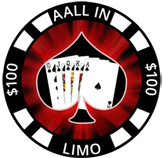 Aall In Limo & Party Bus offers customized brewery tours in San Diego. Beer enthusiasts can choose from a full day of brewery hopping, tasting and eating to a visit to one or two of your local favorites. Tours can be customized in any way you choose and could differ depending on events or specials. No matter what you decide upon, we can make sure you get there safely and in style. The cost of beer tastings is not included in the brewery tour price. However, we do offer a FREE 6 pack of craft beer when you book any beer tasting tour. Call 858.336.1894and book your limo brewery tour now!