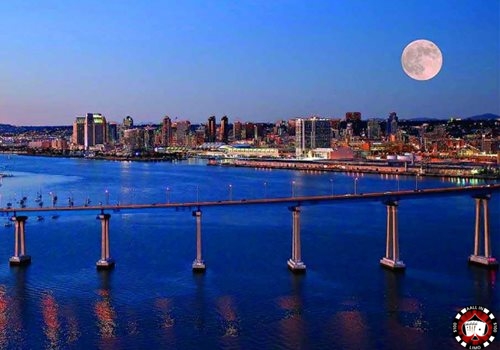 One of the top 10 meeting and visitor destinations in the U.S, San Diego receives more than 30 million people annually. Many come for the first time as convention delegates or tourists.  
Known for its beaches, warm climate, and parks San Diego has plenty to offer. From its natural beauty to its urban vibrating life, there is much to do and to see in San Diego. The town has also an incredible multitude of one-of-a-kind destinations created to suit exclusive interests. Among them, the brewery tours.
A brewery tour with Aall In Limo & Party Bus is the recommended means to sip your way through the San Diego beer scene. Our beer expeditions combine established breweries with up-and-coming locales to create an eclectic adventure for beer lovers and newcomers alike.
If you are planning to see San Diego, visit it in style in one of our limousines. You'll have a fun-filled rest and you won't want to leave.


Sun, Surf, Landscape
Sun, surf, and landscape are the most important natural traits of San Diego. Tanned and barefoot surfers and other lovers of sunny days enrich the city's unique beauty. For all interested, long sandy beaches are filled with surf stores and cafes.
The city has good weather all over the year. Clean beaches and blooming gardens are other distinctive San Diegan characteristics.
Craft Breweries
San Diego County is known as the Craft Beer Capital of America. There are more than 100 breweries that you can visit using Aall in Limo & Party Bus. This is the best way to enjoy a day of beer tasting. 
Gastronomy
Marks of the city's Hispanic beginnings are everywhere. For example, in the mixture of Spanish and English used to create regional special dishes. The warm, dry temperature and its easy access to the ocean have also made the city a center for fishing and for growing fruits and vegetables. 
Tourist Attractions
The most important landmarks are SeaWorld, Zoo, and Balboa Park.  Any tourist can have here a casual and engaging experience. Another interesting attraction is Hotel Del Coronado.  The largest resort on the Pacific coast appears as a Victorian wedding cake on the seaside.
Culture and Art
Music is an integral part of the San Diegan heritage. In clubs and concert halls you'll find musicians of all genres. As it represents the home for many writers and artists, the city became one of the most important centers for arts in Southern California.
Historic downtown communities like Gaslamp Quarter and Little Italy are great centers for dining, nightlife clubs, and art galleries. The city center includes eight distinctive neighborhoods. 
Economy
San Diego is located on the coast of Southern California, in the southwest corner of the US. The city is the 2nd largest in California and the 8th in the US, with a population of 2.9 million. 
San Diego has one of the most active and varied dynamic economies in the country. The city's pride are the research organizations, the tourism industry, the leading technology companies, and the biggest military centering in the world. All these provide a high standard of living.
Book a Limo for Your Visit in San Diego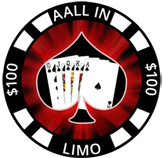 We are known as San Diego's best limousine service since 2005, and we hope to inspire others in our industry to act accordingly. Choose Aall In Limo & Party Bus to provide you transportation for your visit in San Diego. Call or text us at 858.336.1894 for bookings and quotes!