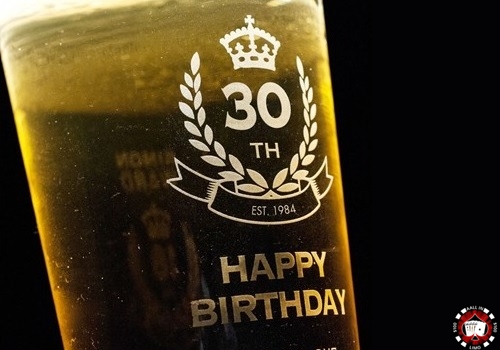 Celebrating 3 decades of existence can be challenging. If you want to make the definite passage into adulthood easier, bring back the child in you. Having fun and fooling around at your 30th birthday party is a great way to unwind and embrace this beautiful age easier.
You never thought this day would come so soon, but your 30th birthday anniversary is approaching fast. Whether you are 'terrified' or excited about turning 30, you must prepare for this special day. Your friends and family are surely looking forward to attending your party, so here are some suggestions that won't let them down. 
Have Fun at the Beach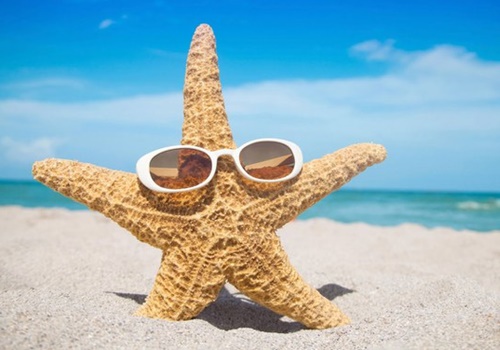 If you live in or near San Diego, I'm sure you love the sunny weather and the sea. One of the best ways to celebrate your 30th birthday is to relax on the beach. There are plenty terrific places you can choose from. Here are some suggestions you might want to consider:
Mission Beach
the Torrey Pines State Beach and Park
Pacific Beach
Imperial Beach
Tourmaline Surfing Park
Moonlight Beach
Coronado Beach
A beach birthday party is a simple, yet attractive idea. You can have lots of fun engaging in water activities or playing volley and other sports. Moreover, in the evening there are countless bars and restaurants where you can continue the fun adding a refreshing drink and a tasty snack.
Go on a Wine Tour or Brewery Tour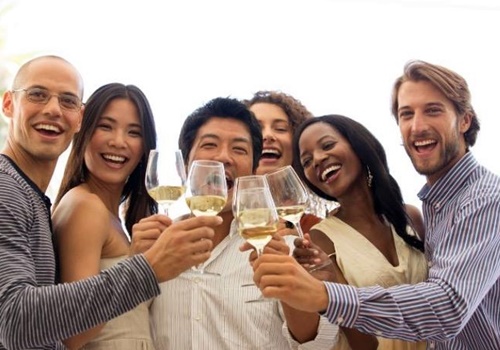 If you long for a more adventurous experience, a trip is the best way to celebrate your 30th birthday.  Time and money are essential factors in this case. Your destination depends on your budget, and of course, your guest's availability. If you can't get everyone together for more than a couple of hours, you can go on a brewery tour in the area.
San Diego is the Craft Beer Capital of America and there are over 100 breweries that welcome groups of visitors. With Aall in Limo & Party Bus, you will enjoy the time of your life visiting some of the best breweries in the surroundings while a professional chauffeur is doing the driving. They can also recommend you the biggest casinos, night clubs and pubs you are interested in visiting on the way.
A fancier option to is to take everyone on a wine tour. The Temecula Valley Wine Country is home to some of the best wineries worldwide. Aall in Limo & Party Bus can take you to some of the most popular locations that serve exquisite wines and delicious dishes.
Enjoy an Exquisite Dinner with Your Close Entourage
No matter how much you struggle, your 30th birthday won't go unnoticed, but if you want to keep it cool and enjoy an intimate celebration, plan a quiet evening out. You can choose one of your favorites dining places and make reservations for a memorable dinner. There are countless locations in or near San Diego. Some of the prime restaurants that will welcome you with a rich menu and a lovely atmosphere are:
Bouquet Restaurant
Address: 35001 Rancho California Rd, Temecula, CA 92591
Phone: 951.587.1465
Hours: Mon-Tue: 7:30–11AM; Wed-Fri: 7:30–11AM, 6–9PM; Sat-Sun: 7:30AM–3:30PM
Vineyard Rose Restaurant
Address: 34843 Rancho California Rd., Temecula, CA 92591
Phone: 951.587.9463
Hours: Mon-Sun: 5:30 PM - 9 PM
Meritage Restaurant
Address: 32720 Rancho California Rd, Temecula, CA 92591
Phone: 951.587.8889
Hours: Mon-Thu: 11 AM – 4 PM; Fri-Sun: 11 AM – 8 PM
The Marine Room
Address: 2000 Spindrift Dr., La Jolla, CA 92037
Phone: 858-459-7222
Hours: Mon-Sun: 4–10PM
Bertrand At Mister A's
Address: 2550 Fifth Ave. Twelfth Floor, San Diego, CA 92101
Phone: 619.239.1377
Hours: Mon-Sun: 5-10PM
Book a Limo for Your 30th Birthday Party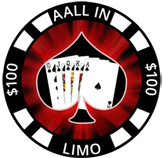 Whatever choice you opt for, we're here to help you make the most out of this special day. Why worry about having a designated driver for the day or about parking spots and traffic? We know how important this day is for you, so ensuring that you have a great time is one of our primary goals! Sit back, relax, and enjoy the ride as we take you safely to and from any event you wish to attend for your 30th birthday, whether in San Diego or Temecula. We look forward to helping you plan a wonderful event! Call us at 858.336.1894 and book your limo today!