If you're looking to throw the best birthday party ever for your friend, Aall In Limo & Party Bus can help you with a great party idea that will surely wow your guests. We can take your group on an exciting trip to Mystical Dragon where everyone receives a one-on-one psychic reading with one of their experienced readers, either in their office, but they can also join your party on the limo.
Not only that it can be a fun and thrilling experience for your group, but your guests can also receive empowering and spookily accurate answers to their questions that will help them make positive changes in their life and get a better understanding of themselves.
All the readers at Mystical Dragon have many years of practical experience in tarot reading, crystal readings, chakra balancing, clairvoyance, astrology and many other forms of intuitive readings and we can guarantee that all your guests will have a happy experience and it will definitely be memorable.
We can take you to Mystical Dragon in one of our luxurious limos or party buses, depending on your group size, provide a comfortable trip, and the readers can also join your group in the limo for group readings and other fun activities.
Prices for Mystical Dragon Intuitive Readings
Psychic readings are $100/hour and each member of your group can do 10 minutes with one of the readers. The readers can also come to your private party or event for a minimum of 2 hours. No matter your party's occasion, a mystical theme will make it a fun and enlightening experience for everyone involved. Some of the most common types of events that will be a great fit include:
Bridal showers
Girls Night In
Dinner Parties
Baby Showers
Birthday Parties
Bachelorette Parties
Halloween
Christmas Parties
Kids Parties
Fund Raisers
Book a Limo for an Unforgettable Mystical Trip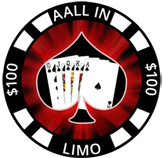 Our commitment to high-quality customer service has made us the number one pick throughout San Diego. We know it is hard to find a designated driver for such a great event. To book a limo to and from Mystical Dragon you can call Aall In Limo & Party Bus at 858.336.1894 or reserve a limo online for a fun, complete and professional transportation service. Our limos are equipped with everything you need for your party!