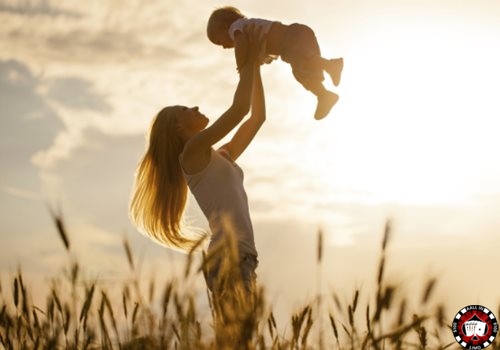 Our mothers deserve nothing but the best! A mother's job is never ending but show her how much you appreciate her by gathering the family for a relaxing day spent together this Mother's Day! This year, the holiday falls on May 6, so make sure you plan something memorable for your beloved mother. This modern celebration honoring one's mother and motherhood, the influence of mothers in society and maternal bonds is celebrated on various days in all corners of the world.
In the United States, the celebration of Mother's Day began in the early 20th century and has quite a history behind it. However, it is in no way related to the many celebrations of mothers and motherhood that have occurred throughout the history, such as the Roman festival of Hilaria or the Greek cult to Cybele.
There are a lot of activities and events happening in San Diego and Temecula for this year's Mother's Day. The good news is that ANYBODY can afford to spend a lovely day with their mother and the options are endless. From quiet cruises to fancy brunches at Temecula wineries, you will definitely find the perfect way to show your mother how much you appreciate her.
Ideas for Mother's Day in San Diego
There is a wide array of day spas, dining opportunities and outdoor activities to choose from if you are living or visiting San Diego on Mother's Day. If flowers and chocolate are not really your thing, you can impress your mother with a number of Mother's Day activities. Here are a few ideas!
Classy Limo Wine Tasting Day in Temecula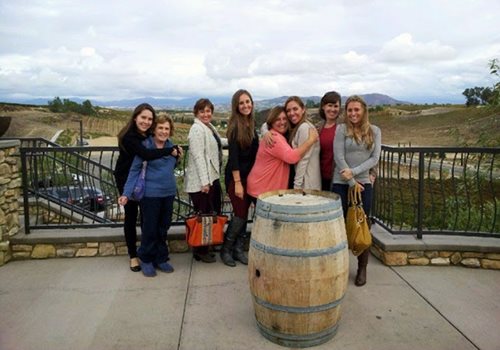 If your mom loves wine, a surprise trip to Temecula for a relaxing day of wine tasting is the way to go! Your chauffeur will safely take you to and from the wineries of your choice and can even help you pick a few wineries that fit your mother's tastes.
No matter what you decide to do, make the day even more special by booking a limousine from Aall In Limo & Party Bus.
We can help you plan the perfect day for you and your mom and pull out all the stops to make this a Mother's Day she will not forget!
Mother's Day Brunch Cruise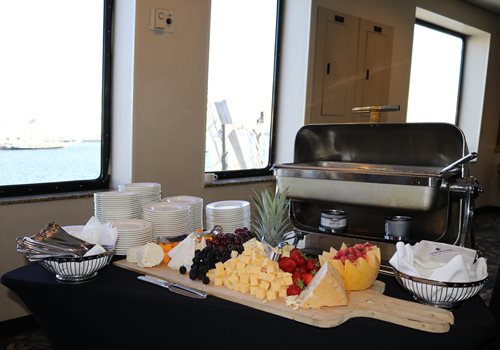 The relaxing 25-mile cruise on the Big Bay will provide the best waterfront views in San Diego, an assortment of gourmet food selections, mimosas, live music and a special gift. For a truly memorable day, book a limousine and let our chauffeurs drive you and your mom to and from the harbor while you are sipping on complimentary champagne.
Morning Brunch Cruise: Boards at 9:30 a.m.
Afternoon Brunch Cruise: Boards at 1:30 p.m.
Price: $79.50
Mother & Daughter Teas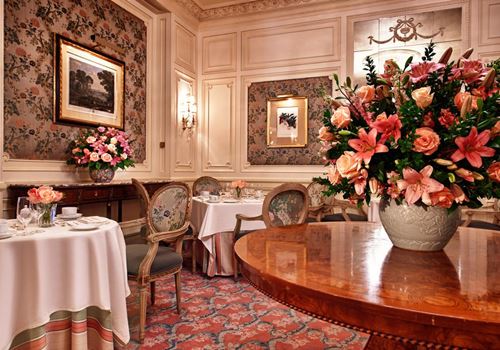 The Westgate Hotel's Afternoon Tea, hosted in the Grand Lobby, is the perfect place to share family time.
While relaxing to the melodious sounds of a harp, guests will indulge in a delightful array of delicious tea sandwiches and pastries, as well as traditional teas and a glass of Champagne.
When: May 11-12, 2018
Where: The Westgate Hotel 1055 2nd Avenue, San Diego, CA 92101
Price: $69.17
Spa day at Rancho Bernardo Inn
Another option to show your mother just how much you care is to plan a day of pampering at a local spa. Take her for a facial and a massage or maybe treat her to a manicure/pedicure before brunch. From massages and facials, to complete spa and lunch packages, Rancho Bernardo Inn provides everything you need to show your mom how much you care about her.
For a truly memorable and VIP feeling, book a limousine to take your mother to the Inn for her special day. Your chauffeur will ensure you are kept on schedule, will make recommendations if you need any and will ensure you have a good time together with your mom on this special day.
Make This Mother's Day Special
Mother's Day: Historical Precursors, Early Incarnations, and Founding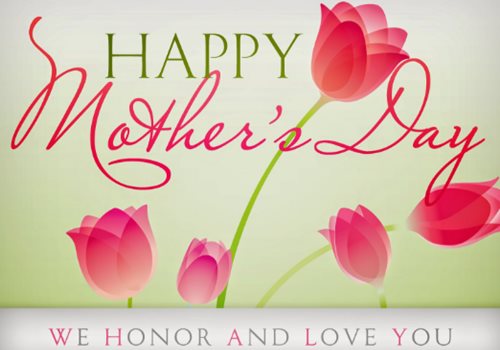 "Mothering Sunday" was actually seen as a time when the faithful would return to their "mother church" for a special service. Over time, this tradition shifted into a more secular holiday, when kids started to present their mothers with flowers and other tokens of love and appreciation.
In the 30s and 40s, this tradition started to fade in popularity and merged with the American Mother's Day. Fast forward from the Roman times to the 19th century and we can observe the roots of the modern American Mother's Day beginning to shape up.
Before the Civil War (1861-1865), Ann Reeves Jarvis from West Virginia helped start "Mothers' Day Work Clubs", where local women were taught how to properly care for their children.
Jarvis then organized "Mothers' Friendship Day" in 1868 at which mothers gathered with former Union and Confederate soldiers to promote reconciliation.
Abolitionist and suffragette Julia Ward Howe also had a role in establishing a precursor to Mother's Day. In 1870, she wrote the "Mother's Day Proclamation", which was a call to action that asked mothers to unite in promoting world peace. Howe also campaigned in 1873 for a "Mother's Peace Day" to be celebrated every June 2.
However, the official Mother's Day holiday arose in the 1900s as a result of the efforts of Anna Jarvis, daughter of Ann Reeves Jarvis.
After her mother's death in 1905, Jarvis came up with the idea that Mother's Day should be a day of honoring the sacrifices mothers made for their children. By 1912, Mother's Day was adopted as an annual holiday and Jarvis established the Mother's Day International Association to help promote her cause. In 1914, President Woodrow Wilson signed a measure that officially established the second Sunday in May as Mother's Day.
Although Jarvis had originally conceived of Mother's Day as a day of personal celebration between mothers and their families, the holiday was soon commercialized, leaving Jarvis disgusted by 1920 seeing in what direction this holiday had steered.  She eventually resorted to an open campaign against Mother's Day profiteers and by the time of her death in 1948, she had disowned the holiday altogether and even actively lobbied the government to see it removed from the calendar.
You can watch a video below about her story and how Mother's Day became what it is today.
Source: History's Mother's Day article
San Diego Mother's Day Activities This Year
No matter what you decide to do, we would be happy to be a part of making this Mother's Day truly special! We will have plenty of ice and champagne in the limo upon arrival and can stock it with anything else that you wish. 
Call us at 858.336.1894 for more information and booking!