You've found THE ONE and you know it. You're excited about your lives together, so excited that you almost wish you could jump in a time machine and skip a few years ahead to see what's waiting for you two.
But there's no time machine in sight and if there were there would be nobody to talk you through your journey. After all, things might not be what they would look like from a third person's view and the last thing you want is to judge future you and your future hubby out of context.
Lead the bachelorette party into an informed vision of the future, one spoken by entities as old as time. Visit Village Rock Shop and tap into the kind of knowledge that is told by the Planets, the Stars, the Moon and the Sun.
You don't have to take yourself too seriously, but don't be too surprised when Tany, our astrology guru, nails aspects of your day-to-day you've kept to yourself. Don't worry about the bridesmaids peaking in, they'll be too busy thinking about scheduling their readings next.
You have the good spirits, you're getting married for goodness sake, you have the ladies, you have the drinks and you have the limo. At Village Rock Shop, you can get guidance in the form of:
Arts Therapy, Aura Readings, Tarot
Astrology
Cosmic Counseling and Tarot
Jyorei Healing
Pranic and Quantum Healing
Shamanic Healing and Journeying
Book a Limo for an Unforgettable Ride at Village Rock Shop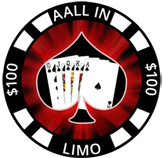 Our commitment to high-quality customer service has made us the number one pick throughout San Diego. We know it is hard to find a designated driver for such a great event. To book a limo to and from Village Rock Shop you can call Aall In Limo & Party Bus at 858.336.1894 or reserve a limo online for a fun, complete and professional transportation service. Our limos are equipped with everything you need for your party!