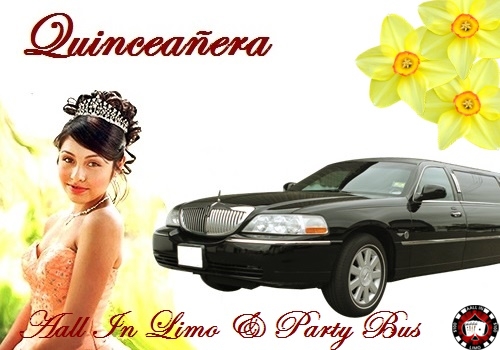 Nowadays the Quinceañera celebration is more than a traditional ceremony. It's a special moment to gather all your friends and family around and enjoy some quality time together. Everyone wants to have lots of fun on their fifteenth birthday and organize the greatest party. Picking the perfect day for your Reinita's Quince can be out of your control same as picking the right dress, the colors, the DJ and so on. Still, your daughter's safety should be put on the first place, like always.
Choose one of our stylish vehicles and you can rest assured that your daughter will be safe and will also have the time of her life alongside her friends. Below are some ideas to help you turn your Quinceañera party into a memorable moment. Meanwhile, don't forget to check the final details with:
Florist
Bakery
Photographer
Priest or Pastor
Select an Elegant Venue for Your Quinceañera 
If you're kind of reluctant to have all that crowd at your home, you can rent a venue for your Quinceañera party. Then again, this involves a careful cost estimation and proper planning. There are plenty reception halls you can book. It's important to have a clear estimation of the number of guests that are prone to come.
Moreover, you should discuss additional services like decorations and entertainment with the owner.
The most popular Quinceañera venues in San Diego are:
Crystal Palace Banquet Hall & Restaurant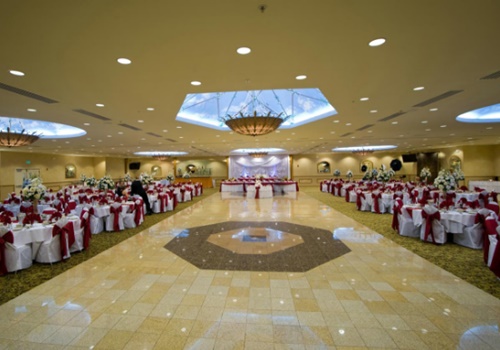 The Crystal Palace Banquet Hall is a perfect venue for every young lady who wants a truly unique Quinceañera party.
This elegant banquet hall can accommodate a large number of guests who will be taken aback by its bold décor.
Crystal Palace is the ideal location if you want to feel like a princess. Moreover, it is also famous for its Chinese specialties and it boosts a spacious dance floor.
Phone: 847.956.7400
Address: 1070 Elmhurst Rd, Mt Prospect, IL 60056
Marina Village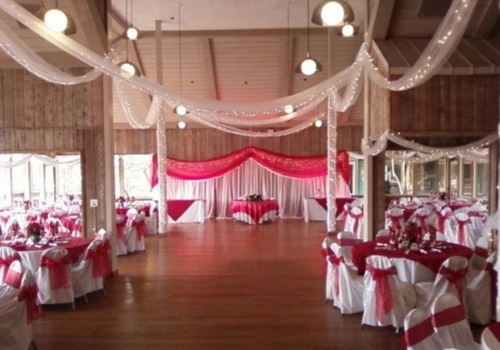 Quinceañera parties are a frequent gathering reason at Marina Village. This distinguished venue is able to turn every event into a memorable one thanks to its privileged waterfront position.
The surroundings are fabulous and they will be the perfect background for your pictures.
Marina Village has plenty rooms of different sizes you can choose from and equally many themes that will suit your tastes.
Phone: 619.222.1620
Address: 1936 Quivira Way, San Diego, CA 92109
Just Java Elegant Banquet Hall
Just Java Elegant Banquet Hall is another great venue that is ready to host your Quinceañera party. This hall offers top quality services at affordable rates.
The friendly staff at Just Java Elegant Banquet Hall is always willing to adapt to your needs and preferences.
You can choose one of their three super packages that comprise a full set of services including catering, decoration, video services, photography and many other benefits.
Phone: 619.585.0236
Address: 285 Third Ave, Chula Vista, CA 91910
The Celebrations Talavera Hall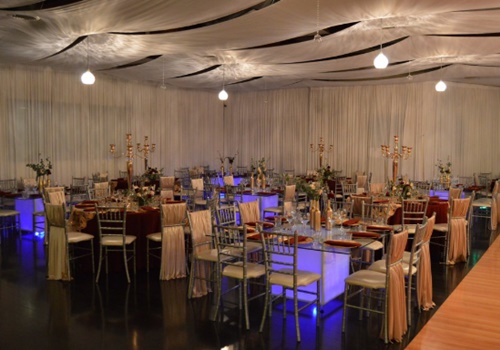 The Celebrations Talavera Hall is a remarkable location for a flawless Quinceañera party. This hall can host up to 300 guests in an outstanding and utterly cozy setting.
This venue is managed by an experienced team of professionals who will be able to offer you the best suggestions and help you personalize your event.
They will guide you step by step and ensure you and our guests have the best time till dawn.
Phone: 619.395.4176
Address: 333 Oxford St, Chula Vista, CA 91911
Dolce Events Hall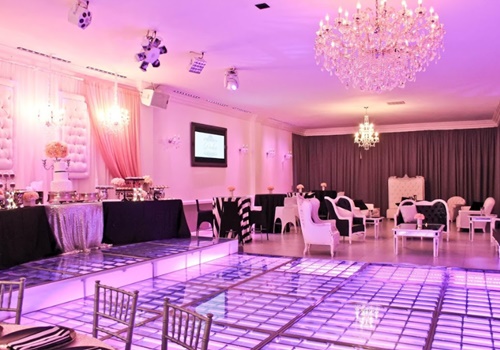 Dolce Events Hall is one of the most in-demand venues for different special events, including Quinceañera celebrations. This elegant hall is provided with all the facilities you might require.
A full-range of services like customized decorations, music, and catering are at your disposal.
The bright setting is enhanced by extravagant crystal chandeliers and other fine motifs that will make your Quinceañera party the most impressive event.
Phone: 619.271.1377
Address: 221 3rd Avenue, Chula Vista, CA 91910
Have a Traditional Party at Home
Having a birthday party at home is never out of fashion. In fact, many girls want to celebrate their 15th birthday in the comfort of their home.  If this is also your choice, here are some things to consider:
plan things way ahead with your parents: make sure at least one of them will be there throughout the day, adult supervision might bother, but it's absolutely necessary.
choose the right date: even if you won't turn 15 at the weekend, Saturday or Sunday are still the best days to throw a party where everyone can show up
consider your budget: ask your parents how much they can spend. There are plenty expenses to take into account: decorations, food & drinks, your dress, maybe even a DJ and photographer. You might need to start saving some extra money if you want a large party.
last, but not least, the Quinceañera is originally a religious ceremony. If you want to stick to tradition and attend a Mass before the party, find the closest church in your area. 
Take Your Family out for Lunch. Party Later with Your Friends
Book a Limo From Aall In Limo & Party Bus for Your Quinceañera and You Won't Regret!
No matter what you decide to do for your Quinceañera party, we are here to help you. Why worry about having a designated driver for the day or about parking spots and traffic?
We know how important your Quince is for you and your family, so ensuring that you have a great time is one of our primary goals!
Sit back, relax, and enjoy the ride as we take you safely to and from any place, whether in San Diego or Temecula. We look forward to helping you plan a wonderful event! 
Call us at 858.336.1894 and book your limo today!