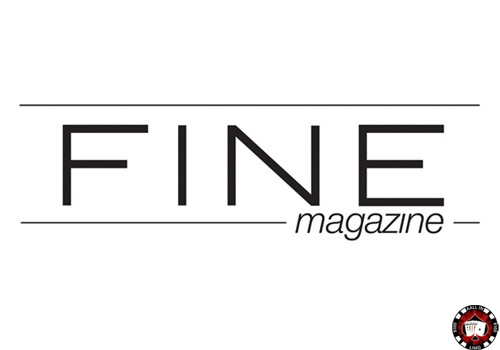 We are proud to be featured in San Diego's FINE magazine as Best San Diego Limo Service! We are happy to be considered a top choice by our customers who are looking to come together to enjoy fun times at Temecula wineries, San Diego craft breweries, concerts, bachelorette parties, sports events or girls' night out.
We are most thankful for being trusted by all our customers and friends and we are looking forward to providing the readers of FINE magazine with the very best in San Diego and Temecula limo transportation services.
Thank you, FINE magazine and readers!
FINE Magazine – Catering to Young, Affluent Urbanites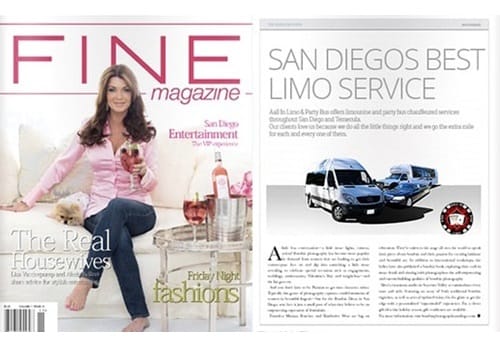 Beginning as a luxury home publication, FINE magazine is the chosen guide of all San Diegans to the newest developments, the most exclusive places and the latest trends in the finer things such as real estate, hotels, dining, art, jewelry, and wines. They have covered San Diego's hot spots, restaurants, cutting edge fashion, hotels, and more for the past 7 years, but they do not intend to stop here!
The magazine is published locally in San Diego and provides monthly updates on what is hot and luxurious in the city. From fashion, real-estate and fine dining, to home design, charity, and fine events, FINE magazine continues to keep readers in the know and have plans to increase distribution in Palm Springs and expand distribution to Orange County.
We wish the people behind FINE nothing short of excellence in what they are doing and we hope all their efforts are crowned with success for years to come!
Book a Limo for Your next Celebration with Your Friends!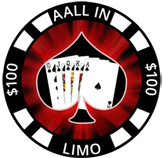 We can help you plan the perfect day or night, depending on your group size, age, and interests. You can view our limousine fleet on our designated page. Our drivers are friendly and laid back and will make sure you and your friends have a blast the entire time!
We keep our limos clean and in top condition so you can feel like royalty, and we always arrive in time to pick you up. To book a limo or a party bus, call us at 858-336-1894!