There are more than 70 million fathers in the United States today and they all deserve our love and appreciation for everything they do for their families. Celebrated annually on the third Sunday in June and on various days in all corners of the world, Father's Day was established with the following things in mind: to honor all fathers, to celebrate fatherhood, to cherish paternal bonds and the influence of fathers in our society. This year, the holiday falls on June 17 so if you have not made any plans yet, you should be starting! One sure way of surprising your old man and showing him how much he means to you is to book a limo and spend a full day of relaxation together and strengthening your bond!
From a San Diego brew tour to a Temecula wine tour, a game in Petco Park, brunch cruises or the best steak in San Diego, we can safely take your father and his company to any location he desires. Whether you let him choose the itinerary or want to surprise him with one of the many fun activities offered throughout the county this year, our professional and courteous chauffeurs will ensure your father receives nothing short of excellent VIP treatment all day. Anybody can afford to spend a lovely day with their dad and the options are quite endless.
2018 Best Father's Day Outings in San Diego
It is quite a well-known fact that dads are notoriously harder to shop for than moms, but that is no excuse to get your old man another "Best Dad" coffee mug. What can you possibly get him this year that is both useful and not boring? For the dad that has it all, we have compiled a short list of activities that your dad will surely love!
San Diego Limo Brewery Tour
San Diego to Temecula Limo Wine Tasting Tour
Father's Day on the San Diego Bay with Flagship Cruises
Make This Father's Day Special in San Diego
If you have not made any plans yet for Father's Day, you should start right now! There are a lot of options when it comes to showing pop just how much he means to you. Whether you choose a champagne brunch, a quaint wine tasting tour in Temecula Valley Wine Country, steak dinner at a local restaurant or a fun beer tour in San Diego, we can help you plan the day to perfection! Several restaurants throughout San Diego are offering special menus this Father's Day. Here are our top picks for Father's Day brunch and dinner:
San Diego 2018 Father's Day Events
Let Us Be Your Designated Driver for the Day!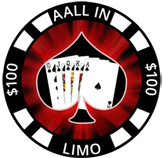 We would be more than delighted to help you plan this day and turn it into something unique and classy for your father and his company. No matter what you decide to do, we would be happy to be a part of making this Father's Day truly special!
We will have plenty of ice and champagne in the limo upon arrival and can stock it with anything else that you wish. Your limo will arrive on time, sparkling and ready to take your father and his company to the most happening places for this holiday. Call us at 858.336.1894 for more information and booking!