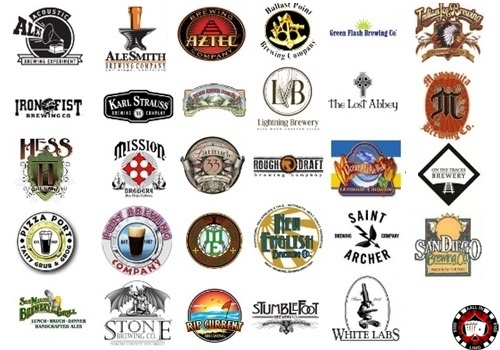 Discover the most exquisite breweries in San Diego with Aall In Limo & Party Bus brewery tours! We all get stuck in a constant circle once in while visiting the same bars, restaurants, or breweries, and sometimes we just need someone to get us out of this circle, otherwise, we may miss out on some exceptional venues. San Diego is the perfect spot for brewery tours, considering the +100 local craft breweries.
You can schedule a tour with your friends, book a luxurious limo, visit some of the local favorites that you have never been to before and taste some of their finest beers without being concerned about the road. So do you have something in mind? If you are not quite sure where to go, do not panic, we can help you choose what breweries are best for you based on your mood and tastes. If you already know where to go, then what are we waiting for, let's go! Like everyone else, we have our personal favorites too. In this case, we are talking about AleSmith Brewing Company, White Labs Brewing Co., and Rough Draft Brewing Company.
3 Breweries You Cannot Miss
AleSmith Brewing Company is one of San Diego's premiere craft breweries. It is an artisan microbrewery, specializing in a number of unique handcrafted ales. Known for its tasty selection of year-round brews and its special seasonals, this is a brewery you would not want to miss. The owner of the brewery, Peter Zuen, is a certified Master Beer Judge, meaning that this man knows his stuff and he also shows it through his work. His staff is making sure that everything is in perfect taste, so there will be no room for complaints among craft beer fans. During the tasting room hours, AleSmith Brewing Company offers bottles, fill ups and official AleSmith merchandise for sale. Great staff, exceptional beer, and wonderful food make this place worth visiting. Give us the opportunity to help you plan the perfect beer tasting day in San Diego! Relax in one of our stylish limos and let the driving to us! Our professional chauffeurs will help you plan your route for a memorable limo beer tasting tour in San Diego.
White Labs Brewing Co. was established in 1995, giving San Diegans a one of a kind experience. The White Labs Tasting Room offers a rotating menu featuring 35 experimental beers brewed on site. Customers can experience new uniquely crafted beers each time they visit, offering a creative and fun tasting experience every single time. The owner, Chris White, got a $5,000 loan from his parents and launched White Labs Pure Yeast and Fermentation. Nowadays, countless breweries, wineries, and distilleries visit his company for yeast strains. His dream was, though, to have a brewery of his own. Said and done, he moved to a new facility in San Diego and from that point on, he succeeded in building one of the most unusual tasting rooms in the world. A tasty beer and a welcoming atmosphere are making this place a special spot in San Diego, one that you would not like to miss. Customize your limo brew tour for a special experience with your friends and do not forget to include this spot too.
Rough Draft Brewing Company is a local favorite for years and a precious stone in the Warehouse Craft Beer scene. Its couches, loveseats and banquet style wooden tables offer a warm and inviting setting, and its unique beer selection plays on the fact that owner Jeff Silver and his staff favor style over perfection and enjoy sharing their newest creations with San Diego's true beer lovers. Located like all the other small breweries in a sleepy industrial park, this one distinguishes itself from the others from the moment you walk in. The tasting room is very big and goes right up against the brewery, giving center stage to the barrel tables placed in a cool looking lounge area with old lockers. Their beers are tasty and they have a good variety of styles available. With such a presentation, this brewery is a worthy stop in your tour. Our experienced drivers will ensure you have a safe ride and a wonderful time visiting breweries in San Diego.
Book a Brewery Tour in San Diego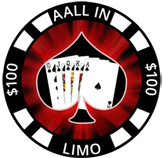 If you are a San Diego native, just moved here or are here visiting, creating a customized brewery tour with Aall In Limo & Party Bus is a must! In our tour you will visit some of the finest breweries in town, and believe us, this experience is priceless! Call us at 858.336.1894 for more information about our brewery tours in San Diego and booking!