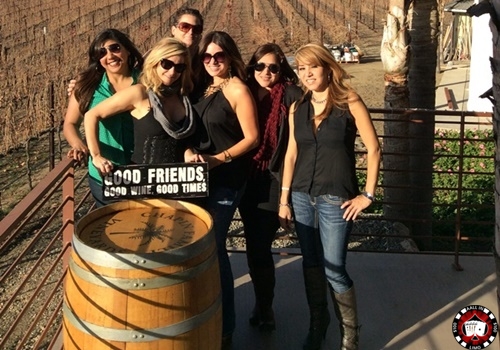 No matter what industry you are in, how much money you are making or what product or service you are selling, good customer service is the ultimate key to success. For the purpose of this blog, I am going to discuss how customer service makes a difference in the limo industry.
When we think about customer service, we think about the way we are treated, starting from the very first interaction. So, let's start there, at the beginning:
The Inquiry
If potential clients call or email to inquire about a service, the response is very important. Whether or not he or she will decide to book with you or continue the search for the perfect limo company will, in part, depend on that first conversation (other factors might include cost and availability). How did you respond to his or her questions? Were you helpful? Were you distracted or trying to get him or her off the phone? Were you too pushy? Similar questions can be asked for a conversation that takes place via email. How quickly did you respond to the email? Was your answer helpful? Did you take the time to completely answer the questions and make him or her want to book? When emailing with a client, make sure you answer the questions in full sentences and check your spelling! There is nothing worse than bad grammar and spelling errors (well at least for me anyways).
The Arrival
If you pass the introduction round, the next test is the arrival. Were you on time? Were you able to find the location on your own? Were you where you said you were going to be? If you show up late, you may ruin the surprise, make your clients late for their reservation or just rudely cause them to wait for you to get there. Being late is never acceptable!
The First Look
First impressions are everything, right? Same goes in the limo industry. When you turn the corner, you want to wow your clients. They should see a sparkling, clean and luxurious limousine coming for them. That's whole reason they booked a limo, right? To arrive at their destination in style and in luxury? To feel like royalty for a night? Dirty limos are never acceptable!! This happened to me recently, which is why I added that second exclamation point. A dirty limo is a reflection of the limo company and of the driver. It shows carelessness, sloppiness and, quite frankly, is disrespectful to the client who just spent hundreds of dollars to be picked up and taken somewhere in luxury. If you fail to keep your limo clean on the inside and out, chances are that client will never book with you again.
The Ride
Having the limo stocked with ice, waters, sodas and possibly a bottle of champagne is important. Just as important — make sure the radio or iPod player works. You don't want your clients messing around with the music; they should be able to use the system easily as soon as they jump in. Also, make sure the air conditioning works! There is nothing worse than to be packed into a limo with poor air flow.
Flexibility
Being flexible is important. If you are taking your clients on a wine tasting tour, for example, make sure to be flexible if they decide they want to add in one last winery before the tour is over. After a day of wine tasting or a night of drinking cocktails at a club, your clients may be in need of food before the day's over. Offering to stop at a restaurant, fast food joint or grocery store can earn you some "book again" brownie points.
The Aall In Limo & Party Bus Attitude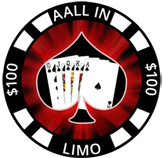 One of the most important things for a limo driver is to have a great attitude. Clients want to feel special and should be treated with respect the entire time. When a driver is friendly, relaxed (yet professional) and fun, clients will always book with them again for their next big event. Simple as that!
It is so important to take pride in your business and to provide your clients with the best customer service possible. "Something I've learned from working with Mike Reifeiss, the owner of Aall In Limo & Party Bus, is that caring about your business and truly caring about your clients can go a long way" - James Siegrist Aall In Limo & Party Bus chauffeur. No matter what industry you are in, providing your clients with good customer service 100 percent of the time will result in success!