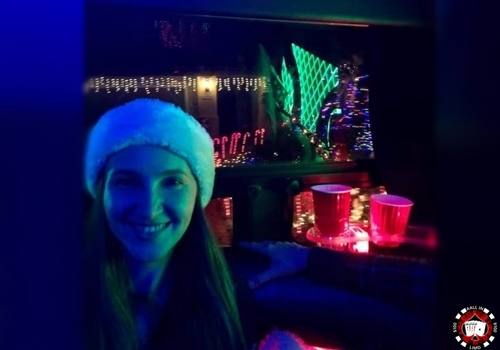 It's that time of the year again when we can hear the bells ringing, we can feel the smell of hot chocolate and cinnamon in the air, and we can definitely get in the mood for a drive, through the sparkly decorated neighborhood and a glass of wine. Because we all understand that the best Christmas gift is to share magical moments with our beloved friends and family, we thought about the best spots in Temecula where we can drive you in for Christmas lights displays and delicious high-quality wine.
Combine your passion for tasting wine with the joy of visiting Christmas lights displays in a relaxing limousine tour for the holidays. Even if you are on Santa's list or not, we are still happy to be here for you and reduce most of the stress factors that could bother you with planning a limo tour. You can just relax, decorate your Christmas tree and book a limo with Aall In Limo & Party Bus.
Temecula's Worth Seeing Christmas Lights and Decorations
You might have heard of Temecula for its popularity when it comes to wine and great wineries, but since we're getting all hyped up and festive for the Christmas holiday season, let's first talk about Temecula's "Twas the Lights Before Christmas" home decorating contest.
Every year, residents put their skills, soul, and creativeness in decorating their homes and yards for this contest, and of course, for the people who visit. It wouldn't make sense if it wasn't for the joy of the visitors and for the spirit of the community, so you'll be able to enjoy some beautifully decorated homes, yard displays, religious-themed displays, and cute inflatable decorations.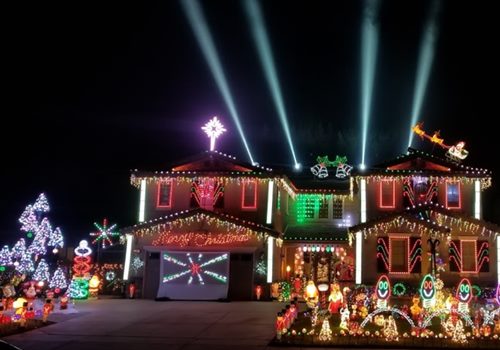 Here are a few homes that are most likely to be visible from space this holiday season:
The lights display of the Kraklow Family, 33099 Sage Ct - from candy canes, characters from The Nightmare Before Christmas, reindeers, and characters from the beloved animation Frozen, you can delight yourselves with these great Christmas decorations.
31974 Whitetail Ln. - you can enjoy the 3000 LED lights elegantly synchronized from the warmth and coziness of our limo. You'll probably come across some inflatable decorations as well along with the fancy lights displayed.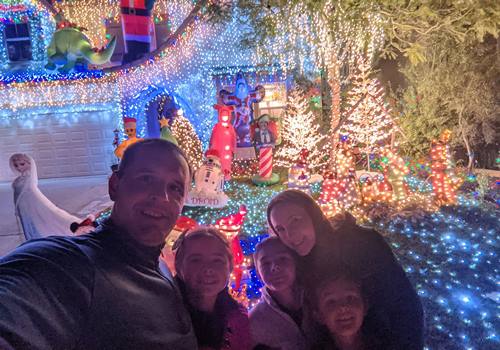 43125 Corte Almonte - this one is for you if you want to see something with a more spiritual or religious theme lights decorations. Decorations depicting biblical moments or praying and singing angels will move you emotionally.
40518 Corrigan Place - The Fielstra Family does a really good job at decorating their home. You can see here some cute decorations, Santa's sleigh, red and white Christmas lights, and decorations specially designed for fun pictures.
We mentioned some homes that keep the tradition of brightening the holiday season's nights, but these are not the only ones you'll find fully decked in Temecula. Our driver can take you to further explore the homes and decorated neighborhoods while you take pictures and anticipate the glass of wine that will complement this Christmas lights limo tour.
Enjoy Temecula's Popular Wineries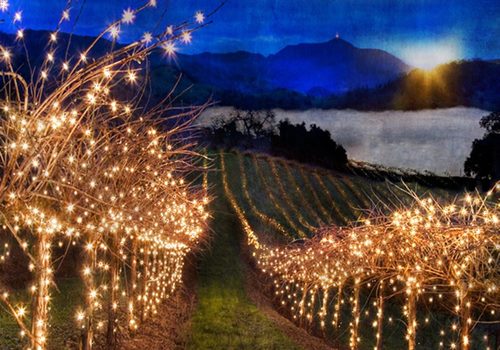 Many wineries in Temecula get decked out as well for the Christmas holiday season, which makes it very festive and magical for the guests. Let us recommend you some of them, so you can just book a limo and have no worries about searching for the best wineries on your own. After all, we are here for you so you can just relax.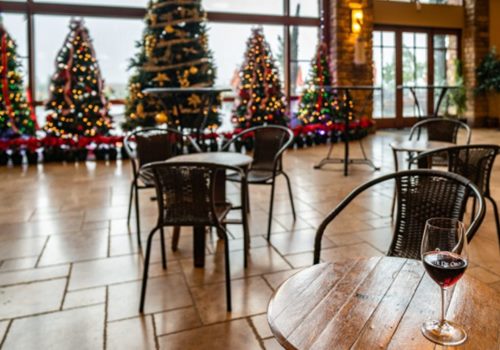 Monte De Oro Winery & Vineyards
With many remarkable wines from which you can choose, Monte de Oro Winery & Vineyards has a sophisticated and chic ambiance with beautiful surroundings. Their friendly staff puts effort into decorating the winery for the holiday season and creating a festive vibe.
A memorable Christmas lights limo tour, their various award-wining wines and delicious food at the Bistro, is all you need to make the experience complete.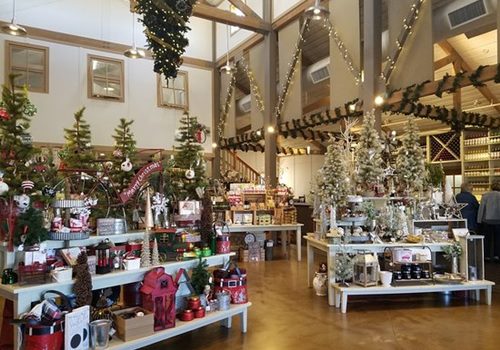 Ponte Winery
Sitting on approximately 300 acres of vineyards with a beautiful view, Ponte Winery is located in the heart of the Temecula Wine Country. The ambiance in the spacious tasting room is quite rustic and romantic, so for those who want to enjoy some relaxing and bonding time together while tasting exquisite wines this place is just right. If you had a difficult year with lots of worries and so many changes to adapt to, book a limo for the holiday season to replenish yourself with positive energy and special memories for the year that has to come.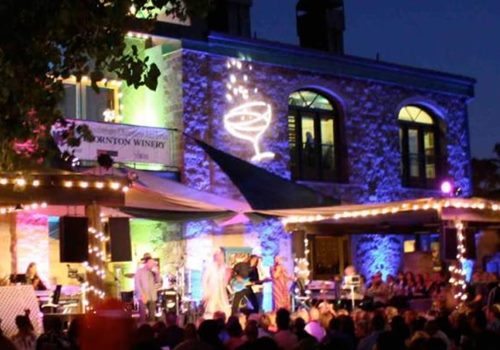 Thornton Winery
How about a French-chateau-style winery, with a focus on sparkling wines? If that sounds intriguing to you, get ready to enjoy the wine caves, the herb garden along beautiful terraces, and VIP tasting programs. We recommend trying the Méthode Champenoise sparkling wine, which is one reason why Thornton Winery can be proud. We encourage you to visit this winery not only for the holiday season. Break the routine of everyday life and book a limo with Aall In Limo & Party Bus.
Book A Limo For The Temecula Christmas Lights Tour From Aall In Limo & Party Bus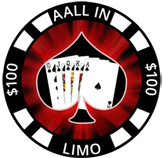 Choose to glam up your Christmas this year with a party bus or an elegant limousine tour! The Aall In Limo & Party Bus drivers are always ready to take you to and from whatever event you're choosing to enjoy this year. If you want to enjoy Christmas lights, let's plan an itinerary together so that you get to see as much as you want.
Please remember to book your limo in time so that you're sure that you get to enjoy all the comfort our transportation has to offer. We tend to get really busy this time of the year, so book a limo by calling us at 858.336.1894. We would love to make your Christmas holidays special and memorable!