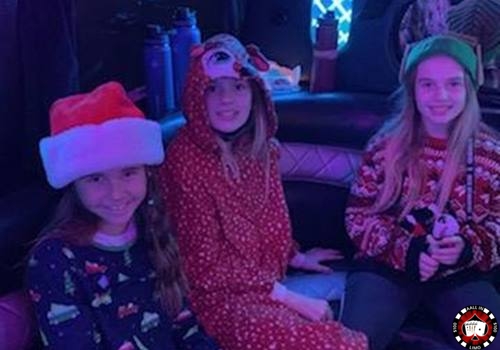 If you have not yet decided where and how you would like to spend the Christmas holiday season, but you know you want something that can make you detach from the everyday hustle and bustle, then we have something just right for you. Because we understand how important it is to make Christmas holidays memorable and to consolidate bonds with our friends and family, we are ready to embark you in Santa's sleigh, play your favorite Christmas songs, and take you on a Christmas holiday lights limo tour in San Diego.
We all know San Diego becomes a magic place in December because of its dedicated and creative community which is so invested every year in its fabulous Christmas lights installations. That's why All In Limo & Party Bus has prepared for you a list of some of the best places where you can see these Christmas lights.
Christmas Card Lane & Knob Hill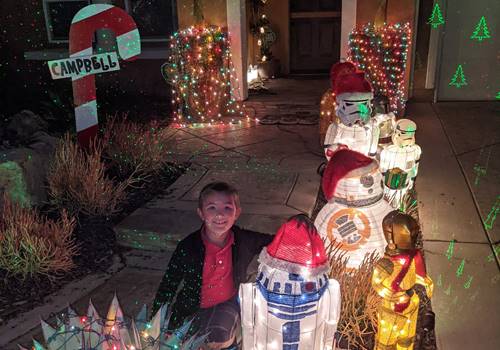 We are pretty sure you've heard about this popular place with over 200 households doing their best to display unique Christmas cards, but it's worth hearing about it again. People never get bored of it because this place fills them with the Christmas spirit of the united community.
If you are difficult to impress, the 85 thousand lights and the cute Christmas figurines will warm you up from inside better than a sweet hot chocolate. Kids will love this place as well, so take all of your dear ones and book a limo for an amazing Christmas lights tour.
Candy Cane Lane & Carmel Mountain Ranch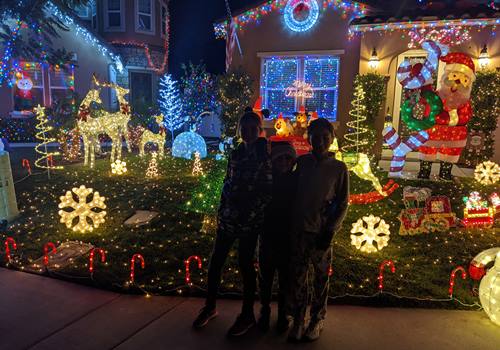 Not even the pandemic could stop the people from decorating every inch of their property with colorful and shiny lights and decorations. Just to make sure you don't bump into the Grinch, we will drive you safely through this neighborhood.
We'll give you a slow ride through the three cup-de-sacs where you can just sit back and enjoy more than 100 households, popular in San Diego for their Christmas lights displays, community spirit, and generous snack stands.
Jingle Bell Hill & Starlight Circle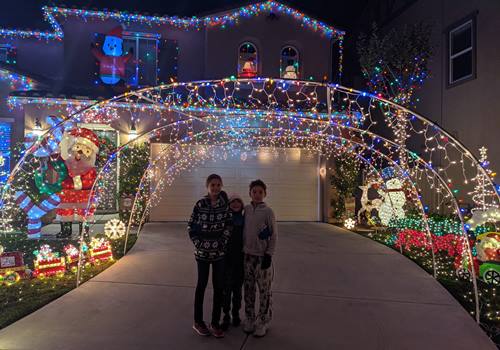 No less than lit up 80 homes getting ready to welcome you with their owner's creativity and festivity. All of them shine strongly and you might be able to see some references to Nightmare Before Christmas among other well-organized lights installations. You might want to think about booking a limo soon, because all of our limos get booked quite fast during the Christmas holiday season.
An ongoing tradition of massive Christmas light displays will put you in the best mood for the Christmas season and you will surely forget your worries while exploring the themes of the decorations this year. You might see some Star Wars or Toy Story heroes, or maybe you would like to further explore Santee and visit The Santee gingerbread house from the window of our comfy limo.
Clairemont Christmas Park & Merry-Tage Court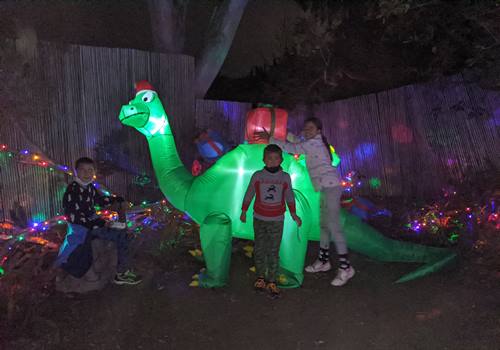 Another place fond of Christmas traditions when it comes to decorating the homes with magical lights, so Santa can see them from his flying sleigh. You will have the chance to see approximately 40 homes ready to enchant your eyes and hearts with their Christmas preparations.
If you and your friends love pop culture, or you want to bring the kids to a really cool and fun place for the Christmas holidays, here you'll be able to see some awesome themed lighted decorations. From Star Wars, Gur's minions, Cars, to Frozen and other popular Disney characters.
Belardo Lights & Luminaria in South Park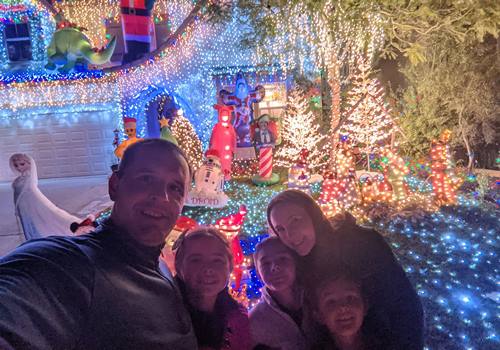 We'll play your favorites Christmas playlist while we drive you through 30th St. and Fern St. You can just sit comfortably in our fancy limousine and enjoy the lamp post, trees, and courtyards fully decorated with sparkling lights.
This is a tradition that started in 2006 as a Schimka family project for their two sons diagnosed with autism. Nowadays it's still a therapeutic lights display show with fascinating lights decorations synchronized with music.
Book A Limo For The San Diego Christmas Lights Tour From Aall In Limo & Party Bus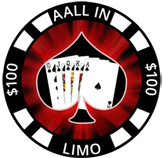 Choose to glam up your Christmas this year with a party bus or an elegant limousine tour! The Aall In Limo & Party Bus drivers are always ready to take you to and from whatever event you're choosing to enjoy this year. If you want to enjoy Christmas lights, let's plan an itinerary together so that you get to see as much as you want.
Please remember to book your limo in time so that you're sure that you get to enjoy all the comfort our transportation has to offer. We tend to get really busy this time of the year, so book a limo by calling us at 858.336.1894. We would love to make your Christmas holidays special and memorable!