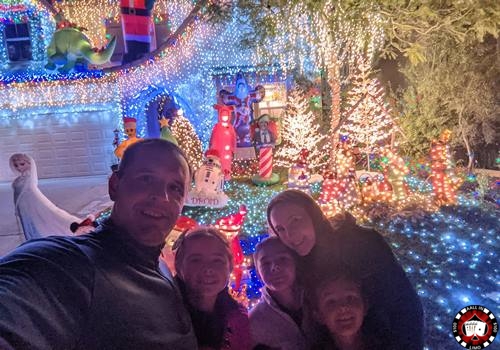 Do you remember how exciting Christmas felt when you were a kid? Prepare to feel that magic excitement again! All the love, warm neighborly spirit, and dedication that people invest in their magnificent decorations displays will nourish your soul this Christmas holiday season.
If visiting San Diego's Christmas Card Lane and Candy Cane Lane is not your family's Christmas tradition yet, it's not too late to start now.
Take the people most close to your heart, be they family or friends, your coziest sweater and your favorite warm drink, and book a limo with Aall In Limo & Party Bus. We would love to be there for you when you will have the best Christmas Lights Tour experience and we will definitely remember you that Santa exists as a form of kindness in everyone's hearts!
Card Lane Limo Tours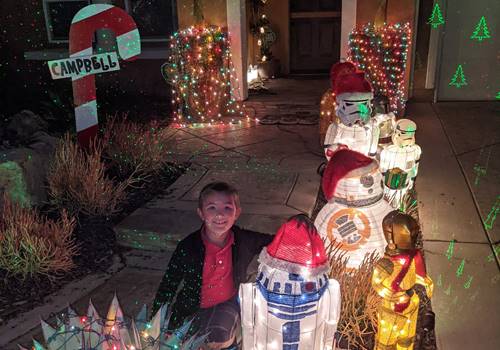 While you don't need to worry about social distancing in the comfort of our limo, you can delight yourself along with your dear ones with Christmas songs and unique Christmas cards.
A couple of houses started the tradition of decorating their yards with plywood depictions of cartoon characters or Christmas themes back in 82'. Now the whole neighborhood puts so much spirit into continuing the tradition that you will be able to see just how creative invested the people are. From the Disney characters of your childhood to the characters much loved by the newer generation, Christmas Card Lane has elaborated and varied lights displays for every child or inner child.
Candy Cane Lane Limo Tours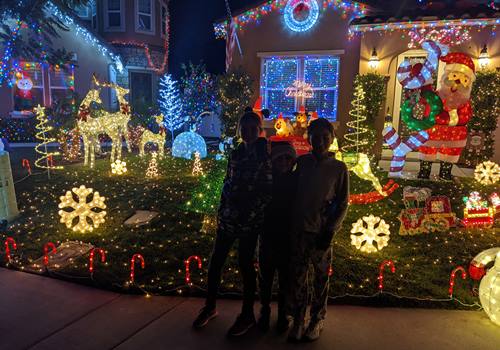 Before we dive into this, we let you know you will have to grab your camera with you or make sure your phone is charged, because you just can't lose the chance to immortalize the visual show you're going to witness.
More than 100 homes work harder than Santa's elves to bring the Christmas light in San Diego. And some of the houses go all out and decorate every inch of their property with lights, paying special attention to details. Candy Cane Lane becomes miraculous and worth seeing from the comfort of our limo.
Christmas Lights Tour in a Luxurious Limo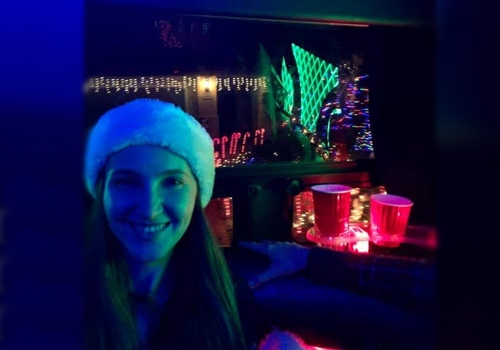 And that's not all! Everyone will surely be glad to savor the hot chocolate, popcorn, cookies, donuts, and snacks prepared by the homeowners and displayed on the stands. Just thinking about how good this smell makes you impatient for the holiday Christmas tour.
Our chauffeur will drive you slowly enough for you to enjoy the tour, and he can stop anytime if you wish to have a taste of the delicious cookies or take a picture with the spectacular Christmas lights installations. The fun doesn't have to stop here. We would love to give you the best experience for the holiday season, and we know that listening to your needs directly from you it's a great way to make the perfect plan for the limousine tour. So we encourage you to book a limo and let us know what you prefer for your Christmas Lights Tour.
San Diego Christmas Lights Worth Seeing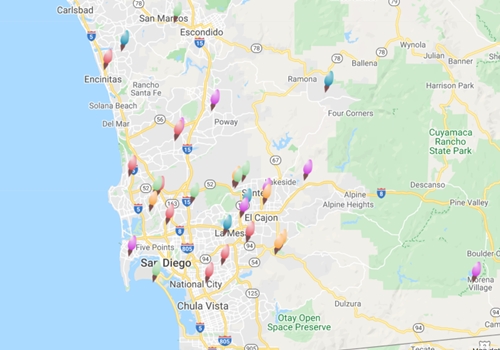 Don't worry if you are not quite sure what's worth seeing this year. We are here for you with some suggestions that you can explore in San Diego. We can drive you through Santee to visit its gingerbread house with an impressive number of 15.000 LED lights, or maybe you would like to consider some of the streets here that display playful synchronized to music lights.
El Cajon neighborhood is no less of an attraction for the holidays, Jingle Bell Hill having approximately 80 houses decked out to impress the visitors. If you're curious to see some computerized Christmas lights display, our chauffeur can take you to Belardo Lights in the Tierrasanta area. Ask your friends and family what they think about these places and if they would like to accompany you here in a fancy limo for the Christmas holidays.
Book A Limo For Christmas Card Lane and Candy Cane Lane Limo Tours From Aall In Limo & Party Bus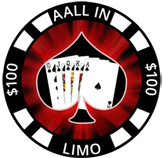 Glam up your Christmas this year, with an elegant limousine or a party bus! If you want to enjoy Christmas lights, we can plan an itinerary together so that you get to see as much as you want.
As we're quite busy this time of the year, you need to book your limo in time so that you're sure that you get to enjoy all the comfort our transportation has to offer. Call us at 858.336.1894 and book your limo now!