A cancer diagnosis is undoubtedly one of the most terrible news a person can ever receive. Unfortunately, this devastating disease affects over half a million people annually in the U.S. and, despite the remarkable breakthrough in the treatment of cancer that has been achieved recently, the condition of an astounding number of patients is terminal. Besides providing high-quality limousine and party bus chauffeured services, another goal of our company is to do all in our power to contribute to the relentless efforts of San Diego's extraordinary medical professionals. Some of the local hospitals and medical centers we regularly strive to help are:
Rady Children's Hospital
Kindred Hospital San Diego
Naval Medical Center San Diego
Sharp Memorial Hospital
However, this year we decided to join the Kindness Campaign by Environmental Litigation Group, P.C. as well, in addition to the usual charity work we do.
Aall In Limo & Party Bus Teams Up With Environmental Litigation Group, P.C. to Help Cancer Patients
The struggle cancer patients have to go through every day is incredibly difficult and the obstacles they have to overcome are not few. From the unbearable symptoms they sometimes have to endure to the anxiety-inducing thought that their lives might be dramatically shortened, people who suffer from cancer often display amazing willpower and courage.
Over the course of the past ten years, Aall In Limo & Party Bus has been involved in numerous charity programs aimed at helping cancer patients in the hopes that we would be able to alleviate the dramatic battle cancer patients have to face daily. We are also well-known for sponsoring reputed local communities.
The Kindness Campaign is a thoughtful attempt to improve cancer patients' quality of life and ultimately put a smile on their faces. ELG's initiative was received with great enthusiasm by the hundreds of people who immediately joined the campaign and dedicated their time and effort to making a person suffering from this unmerciful disease happy for at least one day.
Thus, numerous cancer patients were visited by the wonderful people who partook in ELG's Kindness Campaign at the hospitals of San Diego and received gift baskets full of fresh fruits and vegetables, books, blankets, tea, hygiene products and many other practical items. Their heartfelt gestures were much appreciated and it is no doubt that the mission of the Kindness Program has been successfully achieved.
In addition to the gift baskets we also offered, Aall In Limo & Party Bus provided free rides for all patients suffering from advanced cancer who are unable to drive after undergoing chemotherapy due to the debilitating side effects as well. Chemotherapy sessions are particularly difficult for people diagnosed with stage 3 or stage 4 cancer, as the side effects that follow are experienced more intensely by these patients.
Driving becomes a very challenging and potentially dangerous task, as chemotherapy can greatly affect your vision and cognitive thinking. Moreover, symptoms like nausea and fatigue make driving very unpleasant for the majority of cancer patients. Consequently, we did the least we could and put forward our services free of charge for all the people who needed a ride to or from the hospital to attend their chemotherapy sessions in order to make their day less burdensome and more comfortable.
San Diego's Highest Rated Limo Company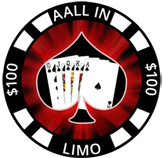 Aall In Limo & Party Bus provides quality transportation through San Diego and Temecula. Our professional and experienced chauffeurs will ensure the comfort and safety of your ride for you and your friends or family and are always available, no matter where you would like to go. Call and book your limo now at 858-336-1894!