Enjoying a beer is always a good idea and San Diego is a city that beer lovers must visit at least once in their life. Provided with more than 100 breweries to choose from, San Diego offers a wide variety of beers to make sure there's one for any taste. In order to try all of them in a year, you would have to visit at least 2 breweries each week.
San Diego's beer industry has been growing extremely fast in the past few years. Now, breweries are spread all around the county. If you are a beer enthusiast and want to taste as many different beers as possible, don't waste time planning or moving around from spot to spot. Several companies offer excellent brewery tours with knowledgeable staff, so you won't have to worry about transportation or choosing the best places to go beer tasting.
You can choose the vehicle you find appropriate for you and your group, whether it's a fancy limousine or a spacious party bus. Even though these companies offer recommendations and support in choosing the breweries that deserve to be at the top of your list, we have rounded up the best ones in San Diego to help you make your own list.
1. Belching Beaver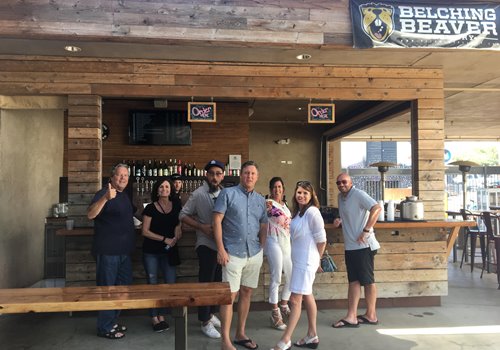 This brewery offers quality craft beer and a great atmosphere while you enjoy your tasting. Belching Beaver is the brewery where you can find the perfect beer for everyone, you just have to name it.
They can be found in various locations: North Park (tasting room), Ocean Beach (tasting room), Vista Brewery (production facility and tasting room), Tavern & Grill, Oceanside Brewhouse (home office, production facility, and tasting room)
Whichever you choose, you can be sure that you will have a great time with your friends enjoying Belching Beaver's famous Peanut Butter Milk Stout. The wooden interior of the locations creates a relaxing and friendly atmosphere, perfect for beer tasting. Choose whatever sounds good to you, there's no way to go wrong with their amazing beer variety. Interested in a brewery tour having Belching Beaver on top of the list? Book one with Aall In Limo & Party Bus and enjoy a great day with your friends while tasting a great range of beers.
2. Pariah Brewing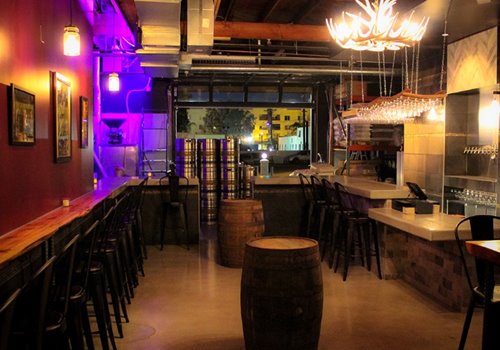 This brewery with a gothic-like décor, located between two other breweries, is one of the hidden gems of San Diego. Even so, everyone passing by feels attracted to this place, as it is truly unique. The dim lights, harmonious combination of purple and black, antler chandelier and great paintings on the wall make Pariah Brewing the "Hot topic" of San Diego's breweries.
You will surely be impressed by the idea of a digital menu which is perfect for this dimly lit place. It also makes it easy for everyone to decide what sort of beer to order, at the same time. The menu includes a wide range of beers, interesting combinations, and flavors varying from ginger to sea urchin. But wait, there's more! You can even bring your dog here! Pets are welcome at Pariah Brewing and they even offer dog treats for these loyal friends.
Excited to try some great beers at Pariah Brewing? Book a brewery tour with Aall In Limo & Party Bus!
3. Modern Times Beer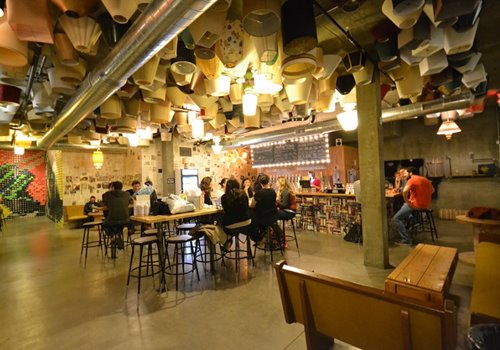 This brewery is the place where you can taste some of the most delicious and fresh beer San Diego has to offer. With 2 locations available, Point Loma and North Park, Modern Times is listed among the premier brewery businesses "born and raised" in San Diego.
The retro environment creates a cool and relaxing atmosphere. Although the tasting room is pretty large, it still feels inviting. Modern Times is also provided with a coffee bar for those friends of yours who prefer coffee over a beer. Now they won't have any excuse not to come with you on a beer tasting tour. If you were sad about not being able to take home a souvenir, cheer up! The brewery's mini-mart offers special release cans and T-shirts for beer enthusiasts.
Now that you've found your favorite brewery in San Diego, all you have left to do is book a brewery tour with Aall In Limo & Party Bus to complete the "To Visit" list of San Diego's breweries.
4. Ballast Point Brewery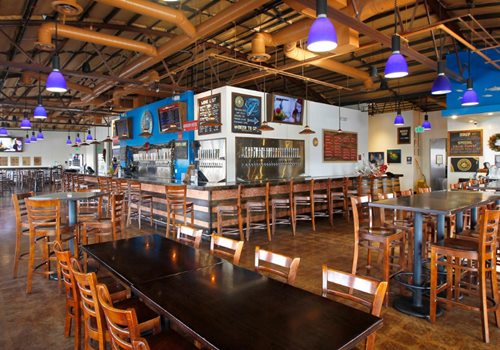 With plenty of seats, Ballast Point is a place with a friendly atmosphere. Whether you go for a long commuter table or a smaller one just for you and your friends, be prepared to enjoy great beer from their rich menu. Choose from a variety of locations:
MIRAMAR. Tasting room hours vary between 10 a.m. and 12 a.m. Brunch is available on Sundays.
SCRIPPS RANCH. This location is now provided with a pizza kitchen. They also offer daily free tours, check them out!
LITTLE ITALY. The tasting room is open daily from 11 a.m. to 11 p.m. Ballast Point Little Italy also features an intimate place for dining, called The Kettle Room.
HOME BREW MART. This location is perfect for those who would also like to eat something. You can check the schedule of the food truck on their website.
Book a brewery tour with Aall In Limo & Party Bus and taste the incredible selection of beers provided by Ballast Point.
5. Green Flash Brewery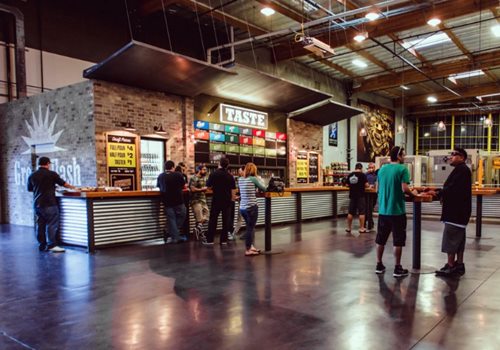 Enjoy some beer tasting in this huge place. Whether you choose the indoor or the outdoor seating, make yourself comfortable because you're going to have the time of your life in the "company" of some delicious beers.
If you start feeling hungry, don't worry. A food truck is waiting for you outside and it offers tasty snacks which go perfectly with any type of beer. Moreover, if you like taking pictures with your friends, do not forget to make the best use of the free photo booth provided by this amazing brewery. Also, you can buy a souvenir from their gift shop. They have some pretty interesting stuff which will seem even cooler after a few samples of beer.
The Green Flash Brewery offers three locations, but only one in San Diego so don't miss it. Book your brewery tour now and the experienced drivers at Aall In Limo & Party Bus will take you to the Green Flash to try something from the wide beer selection.
6. Societe Brewing Company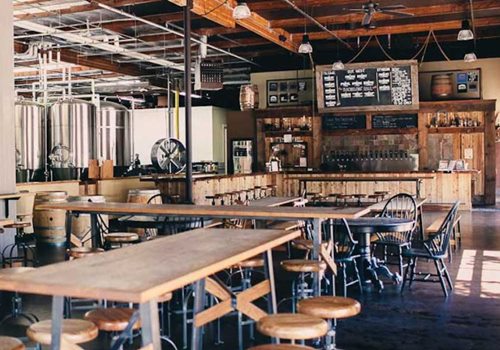 With the brewery no more than 30 feet away, Societe Brewing serves fresh tasty beer. The modern yet rustic décor creates a relaxing atmosphere, perfect for some beer tasting with your best friends.  The tasting room is open all week long and don't worry about them not serving food as food trucks stop by very often. Children and dogs are welcome at Societe Brewing as long as they behave well and under permanent supervision. As long as the place itself is concerned, the brewery is spacious, bright and with plenty of seats. The relaxed vibe and the friendly staff will make feel like you're at home, looking at a menu with a wide range of beers. Except that now you can try which one you feel like drinking.
If you're excited to try Societe's most popular beer, "Pupil", book a brewery tour with Aall In Limo & Party Bus and let our knowledgeable drivers take you there.
7. Resident Brewing Company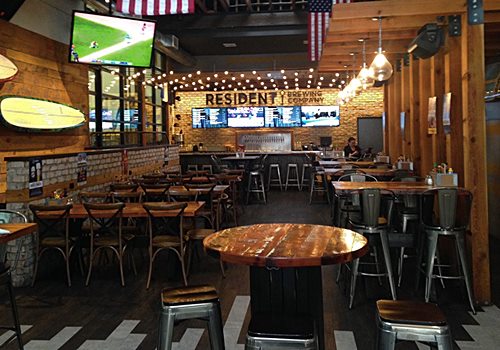 Open daily from 11 a.m. to 10 p.m., Resident Brewing is a fun place to enjoy some tasty beers from their wide selection. Created by Robert Masterson, amazing person and award-winning brewer, every sip of beer will warm up your soul.
Located in the back of the restaurant The Local, this brewery is a place with an inviting atmosphere which will make you feel welcome. The Resident's location makes it possible for its visitors to order food from The Local and serve it along with some great beer. The brewery offers a spectacular variety of sours so if you like this type of beer, you've found the right place for you. Liquor and wine are available, as well. Also, get ready to be impressed by the bartender's skills, knowledge, and friendly personality.
Ready for some beer tasting at Resident? Aall In Limo & Party Bus can take you on a brewery tour, just choose the right transportation for you.
8. AleSmith Brewing Company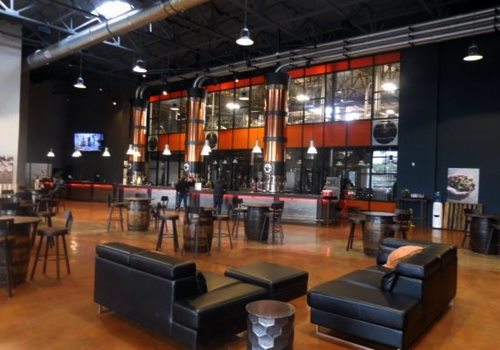 A really nice location and a big tasting room with plenty of seating make AleSmith a brewery with a great atmosphere. The spacious airy interior is completed by the outdoor space and the huge bar ensures very easy ordering for the visitors.
The European inspiration makes it impossible to find a bad beer at AleSmith. Moreover, a food truck stops by frequently so don't worry about not being able to deal with your hunger. The brewery is also dog-friendly so don't hesitate to bring your quadruped animal with you. AleSmith provides a variety of board games to play with your friends while enjoying great drinks. They even have an online store where you can order personalized clothing items, for infants included, and lots of accessories, ranging from glasses to bags, as souvenirs.
To get the most of the beers here, we recommend you book a brewery tour in order to find out more about beer crafting while tasting great samples.
Go on a Customized Beer Tasting Tour with Aall In Limo & Party Bus!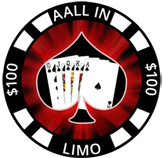 Curious about going on a brewery tour with your friends? Book one now with Aall In Limo & Party Bus and let our experienced and knowledgeable drivers take you on a once in a lifetime adventure. And don't worry, we will help you choose the best place for your group. All you have to do is choose between a spacious limousine and a nice party bus.