Enjoying a beer is always a good idea and San Diego is a city that beer lovers must visit at least once in their life.
Provided with more than 100 breweries to choose from, San Diego offers a wide variety of beers to make sure there's one for any taste. In order to try all of them in a year, you would have to visit at least 2 breweries each week.
San Diego's beer industry has been growing extremely fast in the past few years. Now, breweries are spread all around the county. If you are a beer enthusiast and want to taste as many different beers as possible, don't waste time planning or moving around from spot to spot. Several companies offer excellent brewery tours with knowledgeable staff, so you won't have to worry about transportation or choosing the best places to go beer tasting.
You can choose the vehicle you find appropriate for you and your group, whether it's a fancy limousine or a spacious party bus. Even though these companies offer recommendations and support in choosing the breweries that deserve to be at the top of your list, we have rounded up the best ones in San Diego to help you make your own list.
1. Stone Brewing Company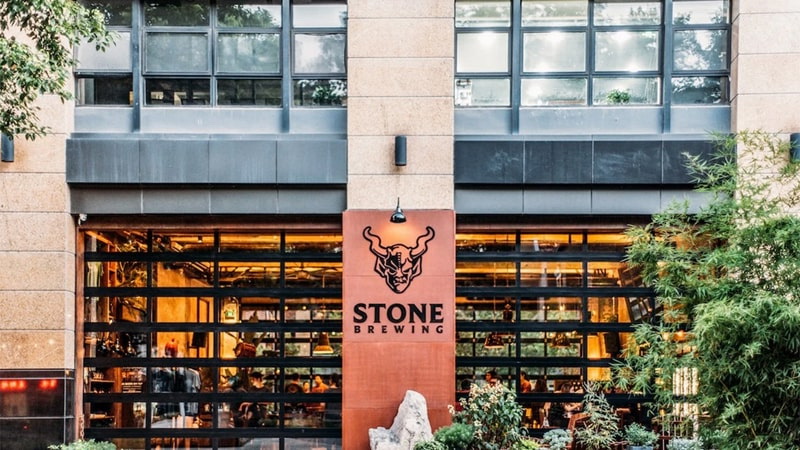 Founded in 1996, it has become one of the largest breweries in Southern California, and the eighth largest in the United States. If you're a beer lover you've surely heard about it and of course, it's a must-drink if you're planning a tour. With several awards won at international beer competitions, a rock'n roll rebel spirit, and some bold flavors, they are the ones who will surely make you want to enjoy more than one glass. If you visit the bistro and its lovely beer garden you'll have access to nearly 40 beers on tap and a big bottle selection. We recommend a taste of the Russian Imperial Stout, their IPA series, or their lager, Punk in Drublic.
2. Mother Earth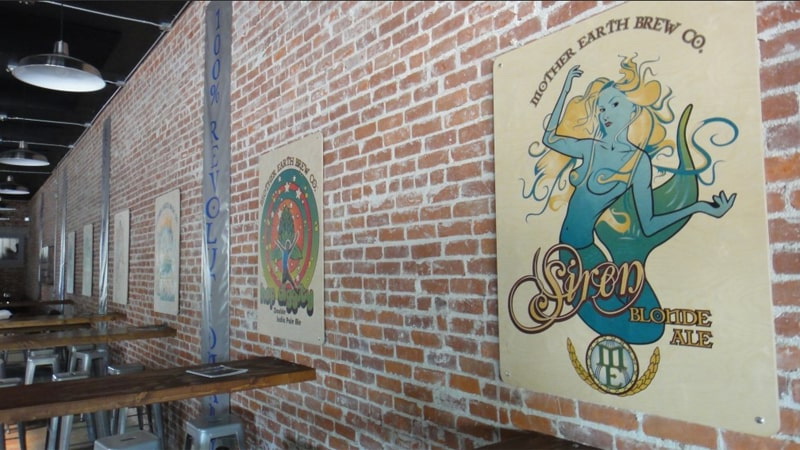 They are a family-owned brewery founded in 2010 by Trent Mooring and Stephen Hill. From the beginning, the goal was to make beer that has roots in the land, using natural ingredients.
There are two Mother Earth locations – the brewery production and the Taphouse. They have an impressive variety of beers, including Boo Koo IPAs and seasonal IPAs, and many classic styles.
Cali Creamin' is their most popular choice so be sure not to miss tasting that, but also the Sin Tax Imperial Stout.
3. The Lost Abbey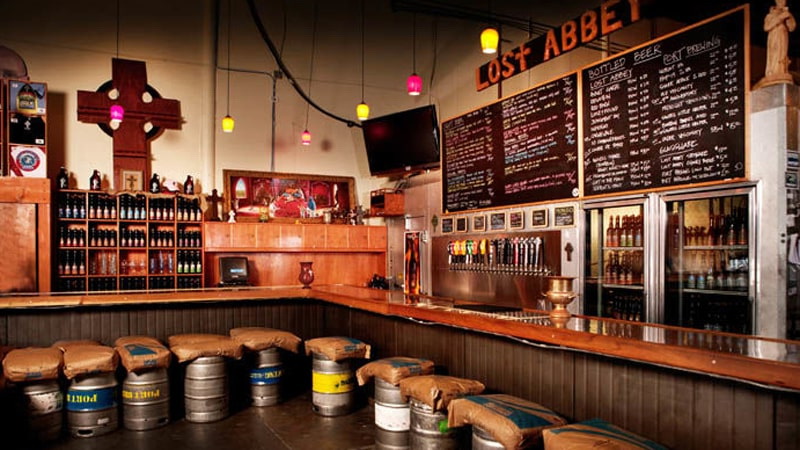 This Celtic-inspired, Belgian-style beer initially started in 1997 in a pizzeria, as a passion project of the owner, Vince Marsaglia.
With years of perfecting the recipe, they expanded into becoming The Lost Abbey in 2007.
It's ranked as one of the top 10 breweries in the nation by both industry experts and enthusiasts, with beers that range from boldly hopped IPAs, to light lagers, to chocolatey-malty stouts.
Be sure to taste Judgment Day, Carnevale, and Red Poppy.
4. Ballast Point Brewing Company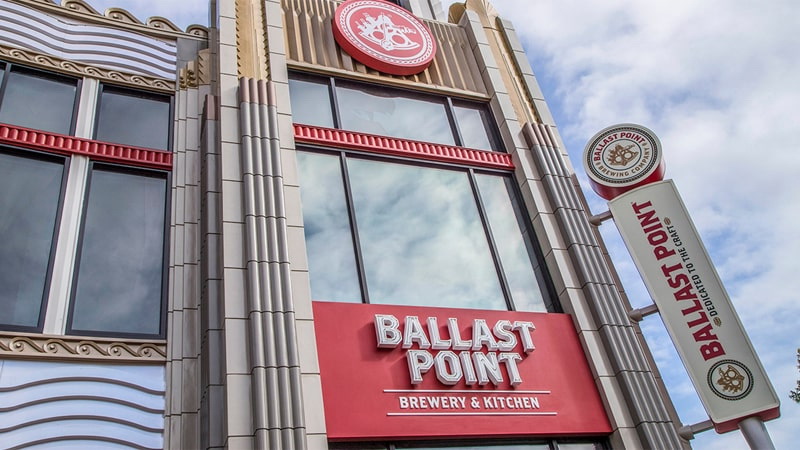 Founded in 1996, this brewery does nearly every style of beer you can think of, and they're all so tasty you won't want to stop at just one or two glasses.
There are four spots all over San Diego, but the largest and most impressive is the Miramar location, which offers a more sophisticated tasting experience than your average brewery!
And although you can indulge with every type of beer you're dreaming of, be sure to have a taste of the Piper Down and Victory at Sea.
5. Green Flash Brewing Company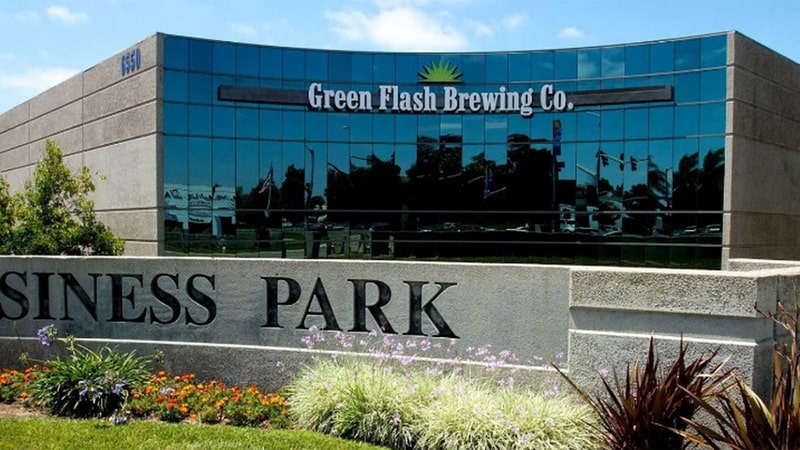 Since 2002 they're making some of the tastiest beers in the San Diego scene. They made their reputation with IPAs like the West Coast IPA but evolved over time into making some lighter styles.
Their large tasting room and family-friendly beer garden provide a comfortable setting for a fun and relaxing experience.
So if you want to enjoy a true beer experience, be sure to stop by here and savor the iconic West Coast, Soul Style, or the Jibe Session IPA.
6. AleSmith Brewing Company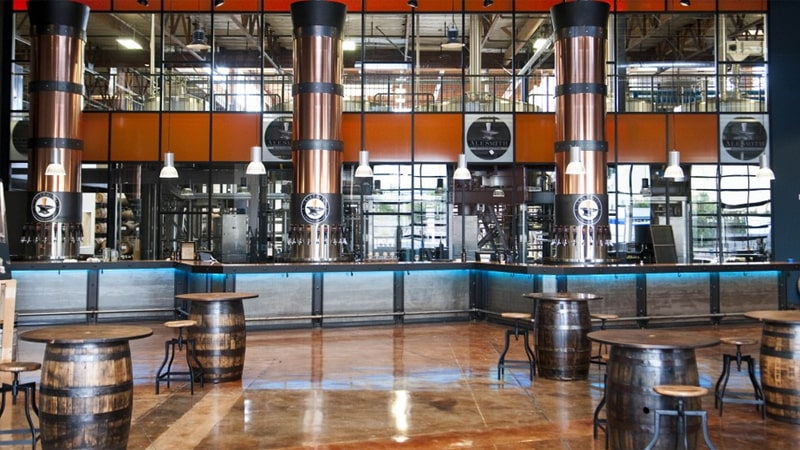 Founded in 1995, this brewery can offer some of the best ale, internationally recognized with numerous awards.
It was even voted best in the world by RateBeer in 2014.
The tasting room also includes a baseball museum and a tasting space where you can enjoy extraordinary barrel-aged beers.
And if you're a Belgian-style fan, you absolutely need to taste the Horny Devil and the Lil' Devil!
7. Karl Strauss Brewing Company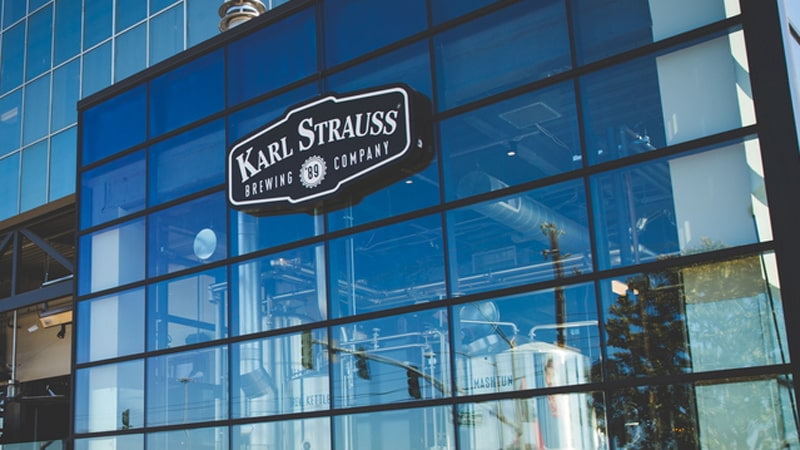 One of the oldest breweries in San Diego, starting out in 1989, it's considered to be the influencer that sparked the craft beer industry development.
Beer lovers are guaranteed to fall in love with the variety of tastes – from ambers, reds, and dark beers to juicy pale ales and IPAs bursting with flavor.
Be sure to taste the Red Trolley Amber which is the beer that made them famous as well as Off the Rails, Pintail Pale Ale, and the Aurora Hoppyalis IPA.
8. Coronado Brewing Company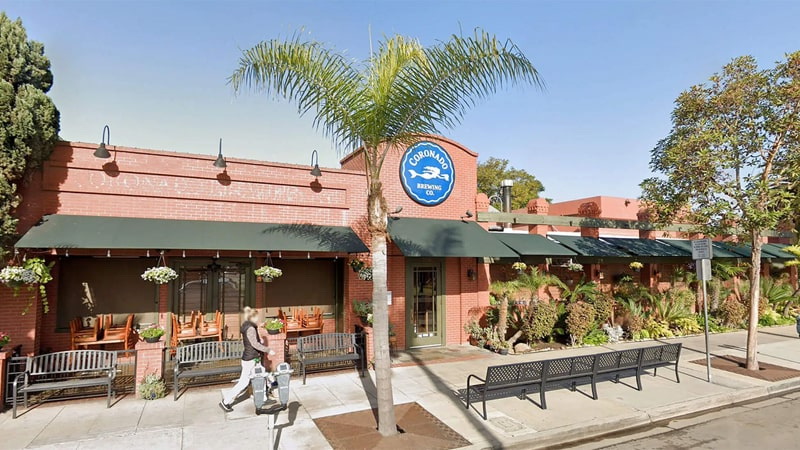 For over 20 years they've been making some of the best beers in San Diego, winning the award for best Mid-Sized Brewery at the World Beer Cup.
With a chill, relaxed vibe that celebrates San Diego's surf culture, they offer a variety of classic, perfectly executed beers with big, bold flavors.
If you choose to spend some time here, you need to try Orange Ave. Wit, the Easy Up Pale Ale, and the Early Bird Cold Brew Milk Stout.
9. New English Brewing Company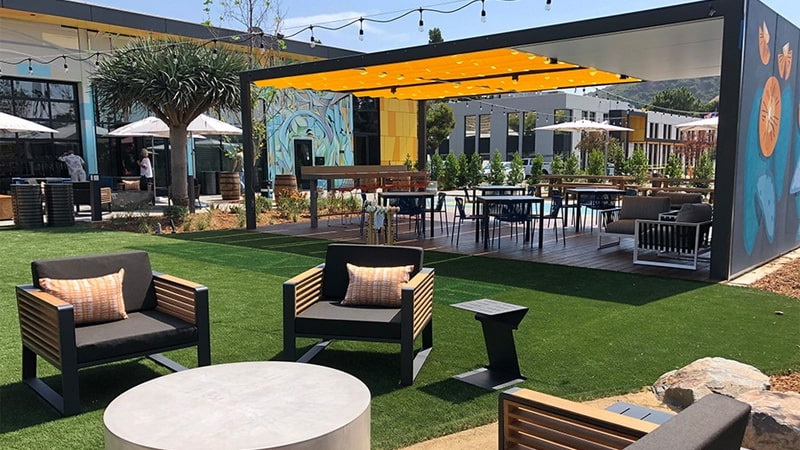 Locals claim this is the best one you can enjoy in San Diego, despite the fact that it's not as famous as its brothers mentioned above. Their beers retain a common theme of multi-dimensional, balanced, highly flavored, and gluten-reduced.
With 20 taps in the tasting rooms and nearly 50 medals standing as proof that their beers are truly something that you cannot miss. They have distinguished themselves in a number of categories, but their must-try is definitely the Zumbar, Dragoon and Explorer ESB, and Pure and Simple IPA.
10. Mission Brewery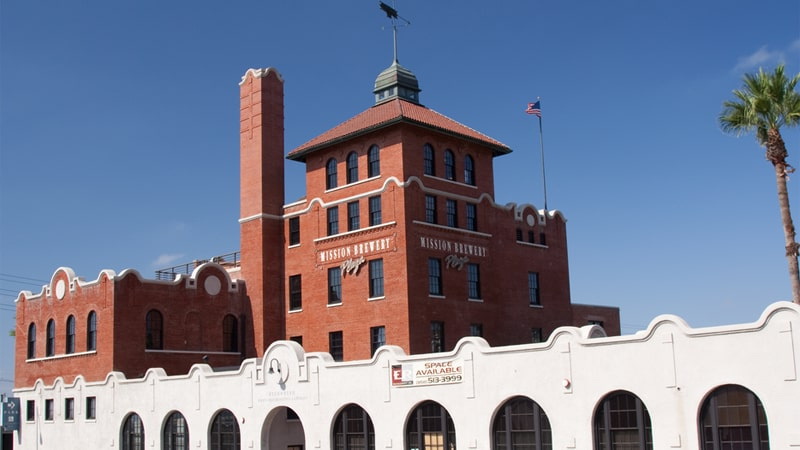 This brewery was originally established in 1913 but closed down during the first year of Prohibition. This was until 2007 when Dan Selis, an avid homebrewer, decided to bring it back to its glory.
With one of the most dramatic interiors, housed in the historic Wonderbread Factory, you can admire their cathedral-like ceilings and brick walls while enjoying some truly fantastic beers.
The Hefeweizen, Shipwrecked Imperial IPA, and Dark Seas Stout are must-tastes if you decide to stop by!
Book a Limo for a Customized Brewery Tour
Aall In Limo & Party Bus offers customized brewery tours in San Diego. Beer enthusiasts can choose from a full day of brewery hopping, tasting, and eating to a visit to one or two of your local favorites. Tours can be customized in any way you choose and could differ depending on events or specials.
No matter what you decide upon, we can make sure you get there safely and in style. The cost of beer tastings is not included in the brewery tour price. However, we do offer a FREE 6 pack of craft beer when you book any beer tasting tour.
Call and book your limo brewery tour now!