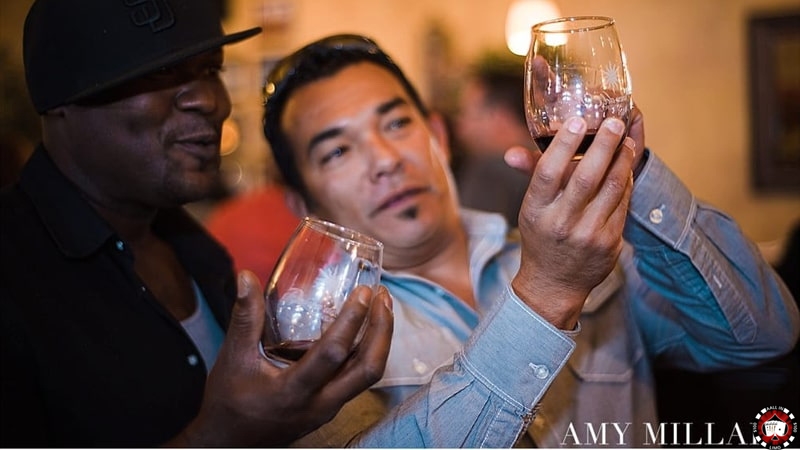 Half a century sounds a little bit spooky, but don't panic. Your 50th birthday is not the time to look back and say goodbye to youthfulness. It's the time to look ahead and embrace your new, utterly mature self.
No matter how this milestone age makes you feel, one thing is for sure. You must celebrate it properly together with friends and family. For a memorable 50th birthday party, we recommend one of the following ideas:
Go on a Beer Tasting Tour Throughout San Diego
If you always loved beer, your 50th birthday is definitely a good moment to go on a beer tasting tour with your friends.
Aall In Limo & Party Bus has you covered when it comes to birthday parties and beer tasting tours.
You can select which breweries you like most for your beer tasting tour or if you're not from around these parts, you can create a custom brewery tour. 
The following are some of the most visited breweries in the San Diego area by our clients:
Visit Some of the Best Wineries in Temecula
Now that's truly a stylish way to celebrate this golden age. Nothing's better for a great party than a good wine. And a wine tour actually implies far more than one good wine.
Aall In Limo & Party Bus can take you on some of the best wine tours in Temecula Valley Wine Country.
You'll enjoy some of the best wines and admire the wonderful landscape.
If you're not sure which wineries to visit, we recommend the following:
Go Out There and Dance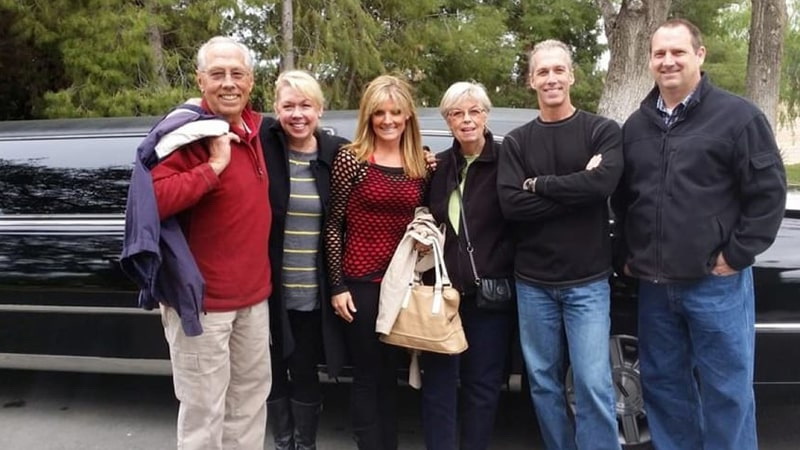 You are never too old to stop dancing. If you enjoy this activity, grab your partner by the hand and head to one of the places where you can listen to your favorite music and dance the night away. Partner dancing is a great way to celebrate 50 years of existence and reconnect with your beloved one. Some of the most reputable venues in San Diego where you can show your dance skills are:
El Cajon Elks Club's
Balboa Park Club
Cafe Sevilla
Tango Del Rey
Desert Swing Dance Club
Have a Bold Night out at a Casino
Whether you play for fun or with that endless hope to win, gambling is always an exciting experience. Besides, casinos are also a great place to spend time with friends and see which one of you is the luckiest.
Aall In Limo & Party Bus is ready to take you and your buddies on a fortune tour and drive you to and from any casinos you want to see.
If you want to try your luck for your 50th birthday, there are plenty of venues in the San Diego area that will welcome you with a glamorous atmosphere. Our top picks are:
Sycuan Casino
Pechanga Casino
Viejas Casino
Harrah's Rincon
Enjoy a Lavish Dinner at a Cozy Restaurant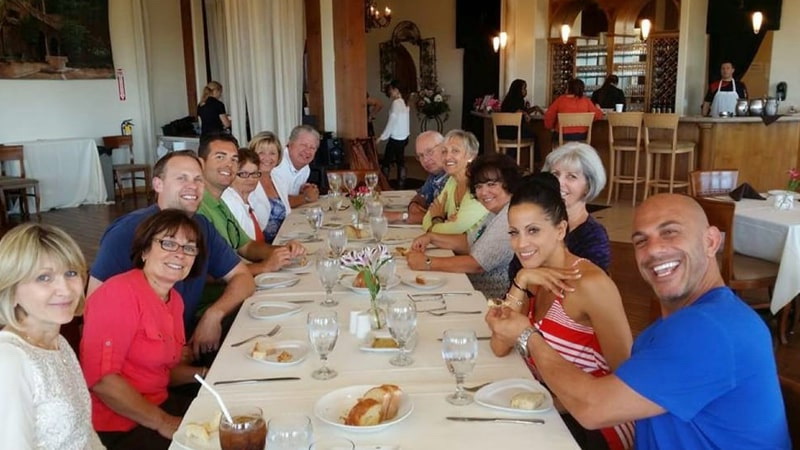 If you just want to unwind and taste some delicious dishes for your 50th birthday, there's nothing better than going out for dinner.
Aall In Limo & Party Bus can help you plan everything; you just have to give us a call and book a limo or a party bus. We will:
be there on time to pick you up
safely drive you to and from the restaurant
If you are looking for some quality dining places, make sure to check the ones below:
Arby's
The Marine Room
Corky's Homestyle Kitchen & Bakery
Denny's
El Pollo Loco
Book a Limo for Your 50th Birthday from Aall in Limo & Party Bus!
While you celebrate your 50th birthday, you shouldn't worry about having a designated driver for the day or about parking spots and traffic?
We know how important this day is, so ensuring that you have a great time is one of our primary goals!
Sit back, relax, and enjoy the ride as we take you safely to and from any location you wish to visit, whether in San Diego or Temecula.
We look forward to helping you plan a wonderful event!