If you decided to take a vacation this Christmas and run off to a place where you can really relax and enjoy the holidays, Temecula is truly the perfect spot for you!
Around this time of the year, you not only get to enjoy the wine country experience and the idyllic escape that this city offers but you also get to gaze upon all the Christmas views that are topped with beautiful lights and decorations.
We've prepared a special tour of the coolest spots where you can enjoy the Christmas lights with a cup of mulled wine or hot chocolate, and you can also bring your kids to see:
Awesome Lights Displays
Great Lights Timed to Music
Decorations with Jesus
Beautiful Christmas Lights
Mickey Mouse
The residents put their most creative ideas on display and offer an amazing holiday experience for tourists in search of that magical Christmas spirit. On the streets of Temecula neighborhoods, you can find every decoration you can imagine. They even have their own radio station that synchronizes Christmas music with the lights.
Glam Up Your Ride To The Best Events In The Area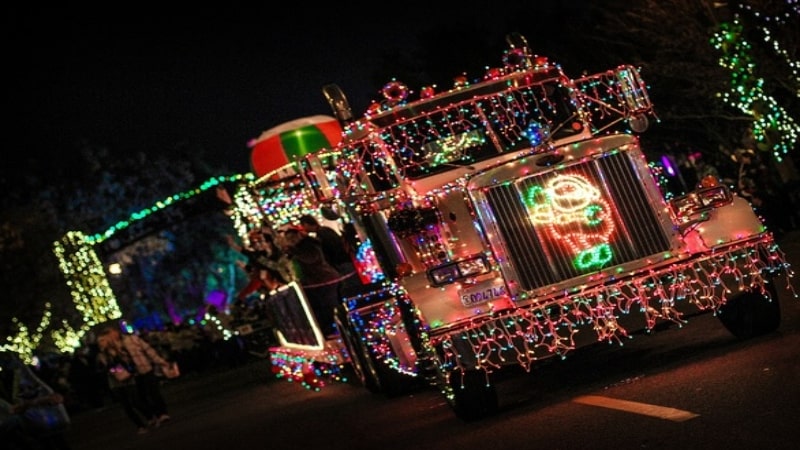 Making this Christmas special is what we're all about, so if you want to experience other events in style, we've made preparations to welcome you to our stylish limos and take you where the magic happens!
Santa's Electric Light Parade in Old Town is something you won't want to miss. Guaranteed to fill you with holiday cheer, you'll enjoy floats that twinkle and holiday music, as the parade travels south through Old Town. Kicking off its edition this year with a surprise theme, the parade is a long-standing tradition that is impossible not to love.
If you want to enjoy pure holiday fun and keep your family entertained, Chilled in the Park Fest is where you need to be this December. You can enter an ugly sweater contest, taste festive dishes from local food vendors, and, to top it all off, enjoy the firework display.
If you're enjoying the holiday with your family, The Winery Tree Lightning is something that everyone can enjoy. The kids get to meet Santa and you get to the finest wines the country has to offer. And if you've filled up on cookies or other delicious goods you can exercise a bit at the Temecula On Ice Grand Opening!
You can also enjoy an elegant Christmas night at one of the best restaurants in Temecula. Check out our services section to discover more info and make a reservation. We're waiting for you with open arms, tons of holiday cheer and not to mention…our very stylish limos! Best part of spending your holiday with us in the wine country? You don't have a wine-drinking limit.
Winery Tree Lightings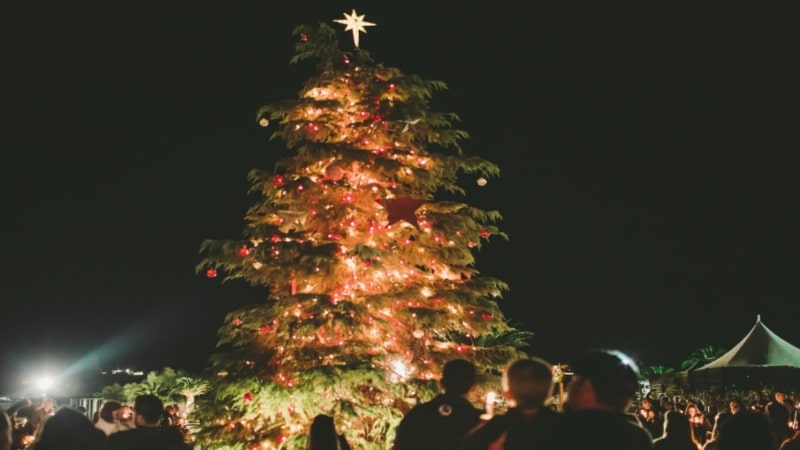 Peltzer Tree Lighting
Get ready for the Annual Tree Lighting! Book one of our limos and bring the whole family to enjoy:
Wine
Food Trucks
Tree lighting
Peltzer Ice Rink
Santa
Live Music
Holiday Market
This two-day event is fit for all ages.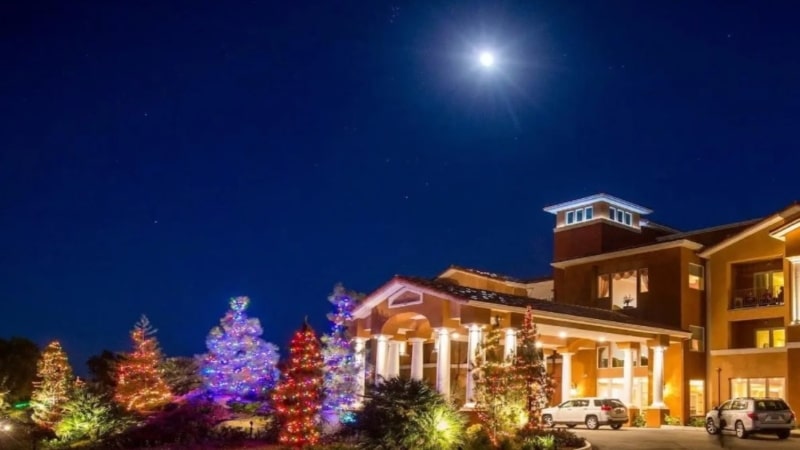 South Coast Tree Lighting
A Tree Lighting Festival full of holiday cheer and surprises for the entire family:
A variety of seasonal-inspired dishes and desserts
Hot chocolate and cider stations
Christmas carols and a DJ
There will also be tractor rides, horse and carriage rides, holiday activities, and photos with Santa. South Coast Winery Resort & Spa is an official Toys for Tots drop-off location and encourages guests to bring new, unwrapped toys to donate to needy kids. Tickets are required for this event: $50 for adults, $25 for children, free for children under three years old.
Book a Limo For the Temecula Christmas Lights Tour From Aall In Limo & Party Bus
Wine country for Christmas sounds like the perfect holiday…provided you don't have to worry about a designated driver. That's why we're here…to not only drive you safely to and from the event you're attending but to do it in style!
Check out our limos and party buses and enjoy an elegant and comfortable ride this year. We can get pretty busy around the holidays and most of the dates get booked fast.
So if you want to make sure you have your ride waiting to complete a perfect night, let's plan an itinerary together and make your holiday experience a memorable one.