Commitment to Excellence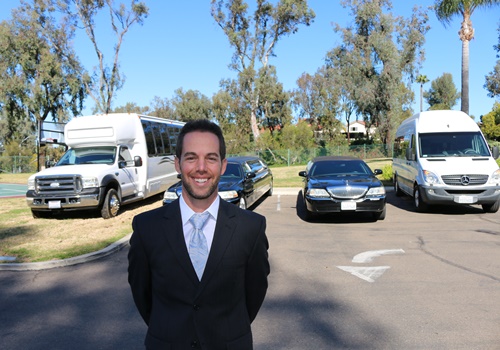 Mike was born in Chicago and relocated to San Diego at an early age. He attended high school and college in San Diego, and now calls San Diego his true home. Mike received his business degree from San Diego State University in 2001 and founded Aall In Limo & Party Bus in 2005 committing to provide VIP limo services throughout San Diego and Temecula.
Mike worked hard to build a reputation based on integrity, professionalism, and excellent customer service. He takes pride in his business and his reputation and makes sure that each and every customer has an amazing experience they will never forget.
Mike's Reviews on Yelp
Our Promise & Expectations
Mike founded Aall In Limo & Party Bus with the idea of providing San Diegans with top notch limousine service that goes above and beyond all expectations. Professionalism, knowledge and a friendly but courteous attitude are key traits of Aall In Limo's chauffeurs, starting from the moment they pick you up to the moment they drop you off back home.
Mike can help you plan your perfect event and choose your luxurious limo to accommodate your group. With safety in mind since the company's founding, Mike and his team help individuals arrive safely to a number of events, without sacrificing style. All limousines are equipped with all the necessary amenities for a safe and luxurious ride.
To learn more about Aall In Limo & Party Bus, the services we provide or to book a limo or a party bus for your upcoming event, call Mike today. He will personally make sure that you and your guests have an experience you won't forget!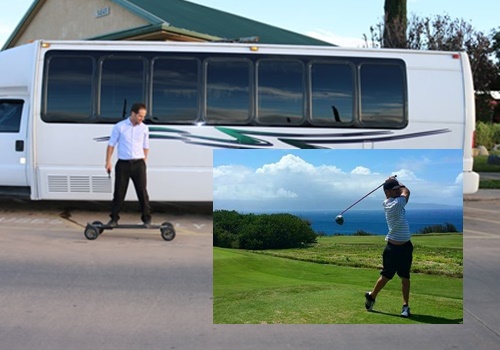 "As owner and operator of Aall In Limo & Party Bus, I have very limited amounts of free time. Though, when I manage to have it, I thoroughly enjoy to play golf or ride my Carbon Series 2 in 1 Electric Skateboard. I can easily find enjoyment in most activities but the ones mentioned above are on top of my list."