Your 60th birthday is a truly special occasion. All your family and closest friends will want to join you and celebrate together this milestone age.
Still not sure what you're going to do? Here are some excellent ideas that will help you entertain your entourage and spend a memorable day together.
Go on a beer tasting tour in San Diego
Go on an adventure with Scavengers Beer & Adventure Tours
Relax at a local spa
Go on a wine tour
Party on a yacht
Go to a stylish restaurant
Go on a Beer Tasting in a Stylish Stretch Limousine
Go on a Beer Tasting Adventure in a PINZGAUER
Relax at a Local Spa
Enjoy the Best Wines in the Region
Party on a Yacht
Go to a Stylish Restaurant
Celebrate Your 60th Birthday With Aall In Limo & Party Bus!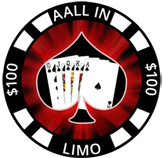 During your 60th birthday party, you shouldn't worry about having a designated driver for the day or about parking spots and traffic. We know how important this occasion is, so ensuring that you have a great time is one of our primary goals! Sit back, relax, and enjoy the ride as we take you safely to and from any place you wish to visit, whether in San Diego or Temecula. We look forward to helping you plan a wonderful event! Call us at 858.336.1894 and book your limo today!