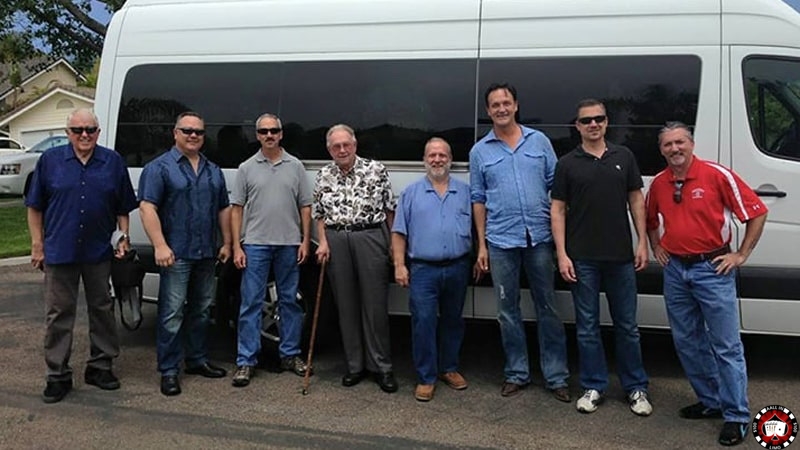 Veterans Day is a celebration to honor America's veterans for their patriotism, love of country, and willingness to serve and sacrifice for the common good.
The ceremony is held annually on November 11 at Arlington National Cemetery and is intended to honor and thank all who served in the US Armed Forces.
This holiday marks the end of World War I when hostilities ended at the 11th hour of the 11th day of the 11th month of 1918 when the Armistice with Germany went into effect. President Wilson proclaimed November 11 as the first commemoration of Armistice Day in November 1919: "To us in America, the reflections of Armistice Day will be filled with solemn pride in the heroism of those who died in the country's service and with gratitude for the victory, both because of the thing from which it has freed us and because of the opportunity it has given America to show her sympathy with peace and justice in the councils of the nations…"
Veterans Day Events in San Diego
Many people confuse Veterans Day with Memorial Day, but these two holidays are different. Memorial Day is for remembering the men and women who died while serving, while Veterans Day celebrates the service of all US military veterans.
Celebrate this year's Veterans Day by renting a limousine from Aall In Limo & Party Bus. We offer $100 off for all limo services on Veterans Day. Hurry up, we get booked fast!
Veterans Day is celebrated throughout San Diego and the surroundings! Here is a list of events dedicated to honoring our veterans:
How to Give Back to the Veterans
Our duty as friends, family, neighbors, or coworkers is to ensure that veterans feel their service to this country is appreciated by all fellow Americans. There are many tangible ways we can acknowledge their sacrifice and a simple "Thank you for what you have done for our country." can mean a lot for a veteran.
However, sometimes it can be difficult to know how you can contribute and give back to our nations' warriors. Luckily, there are many charities focused on helping veterans. Some of these organizations include:
A Special Offer from Aall In Limo & Party Bus
For Veterans Day, we have prepared a special offer for veterans and their families!
If you book a limo for November 11, you will receive a $100 off coupon!
This is our way of giving back to the veterans of this country and showing our respect for their bravery and dedication. We can help you plan the perfect day with your hero!
Take part in all these memorable activities by celebrating Veterans Day properly with Aall In Limo & Party Bus.