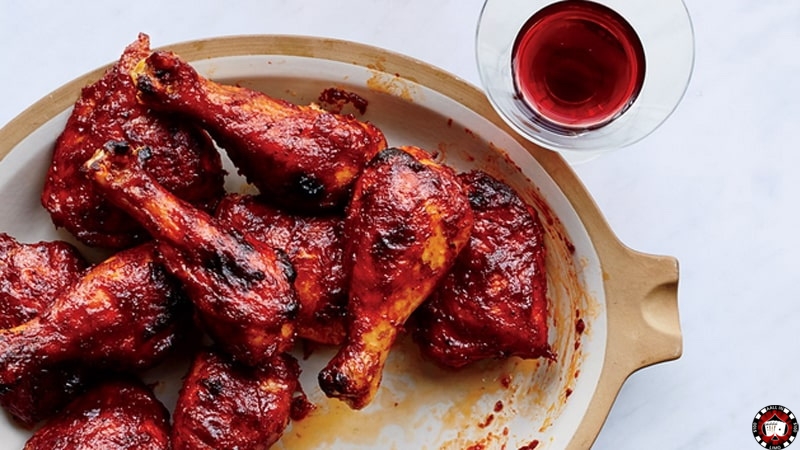 Chicken and wine are two of the most popular products we put on our table. Despite the amazing rate and quantity at which they are consumed, there is still great doubt about which type of wine goes better with a particular chicken dish.
When it comes to cooking, I am nothing but a poor dilettante. With wines, however, I do have some experience as I deal with organized tasting tours as part of my job. So, based on my knowledge of wine tasting in Temecula and San Diego and my insatiable appetite for chicken meals, here are my top 10 wine choices for chicken recipes.
But before we start...
Let me just point out that we've all been taught that the general rule when pairing wine with food is to pick:
red wines for red meat
white wines for white meat
However, this conservatory rule is no longer in use in most restaurants and wineries in Temecula Valley, where you can enjoy the boldest red wine with the finest chicken recipes. Therefore, in the following recommendations, I've included both white and red varieties and humbly included some recipe suggestions that I find more suitable for each one of them.
Riesling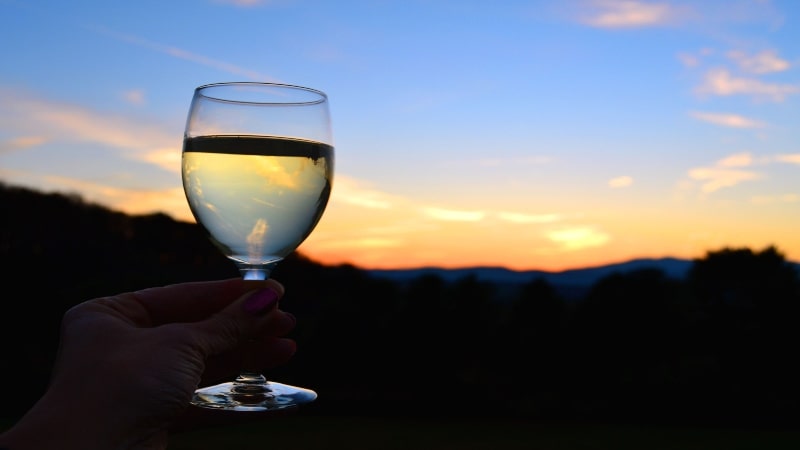 Riesling is one of the most popular white wines. You can find it on the shelves of any supermarket in a wide range of varieties and at any price.
This wine is known for its sweetness (although you can also find dry Riesling) which makes it a good alley for any spicy chicken dish. This fruity wine can become highly acidic, and it can get petrol notes as it ages. Riesling is very food-friendly and can pair well with different recipes. Suggestion - pair with:
Chicken Piccata
Chicken Satay Pasta
Sauvignon Blanc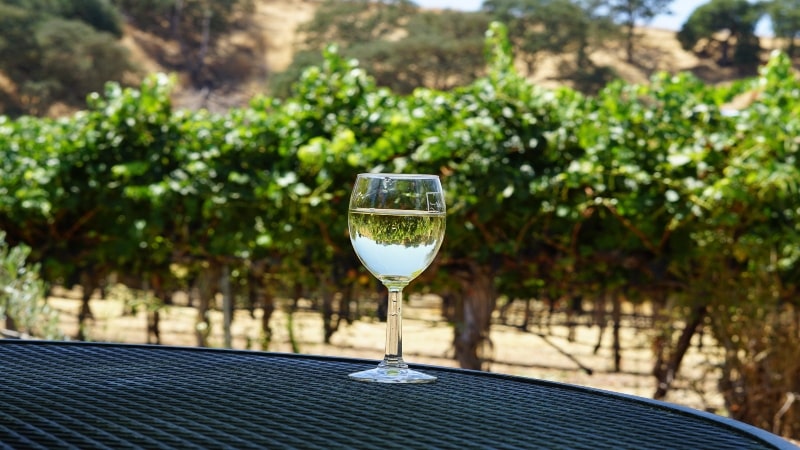 Sauvignon Blanc originates in France and has been cultivated since the 18th century. It is one of the most common varieties of white wine, outperformed in popularity and consumption only by Chardonnay.
This wine's characteristics vary a lot depending on where and how it is cultivated. Some of its distinctive aromas include apple, melon, smoke, and peppers. Suggestion - pair with:
Grilled Chicken
Thai Green Chicken Curry
Garlic Chicken
Sour-Orange Yucatán Chicken
Pinot Noir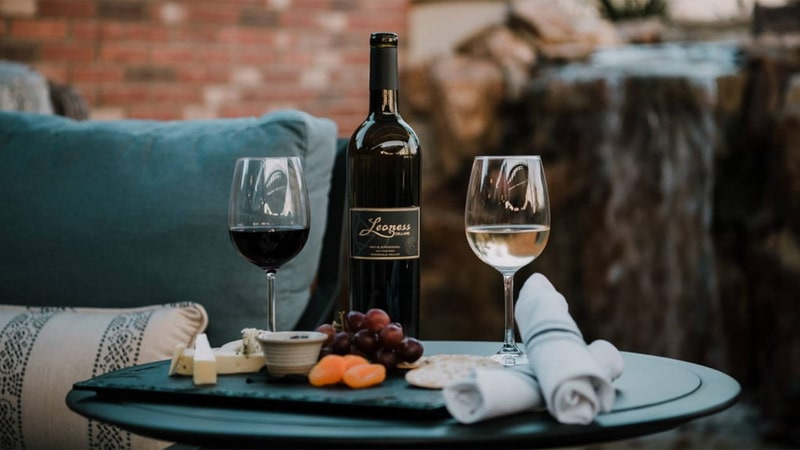 Pinot Noir is the exception that confirms the rule … or the other way around. It is typically paired with red meat, but I assure you that it matches perfectly well with chicken too. Pinot Noir is highly acidic, but it does not contain as many tannins as other red wines. It can have different flavors depending on where it was grown: plum, currant, black cherry, roses, berry, etc. It has a pale color and subtle flavors. Suggestion - pair with:
Roast Chicken
Chicken with Morels
Tarragon Cream Sauce
Chardonnay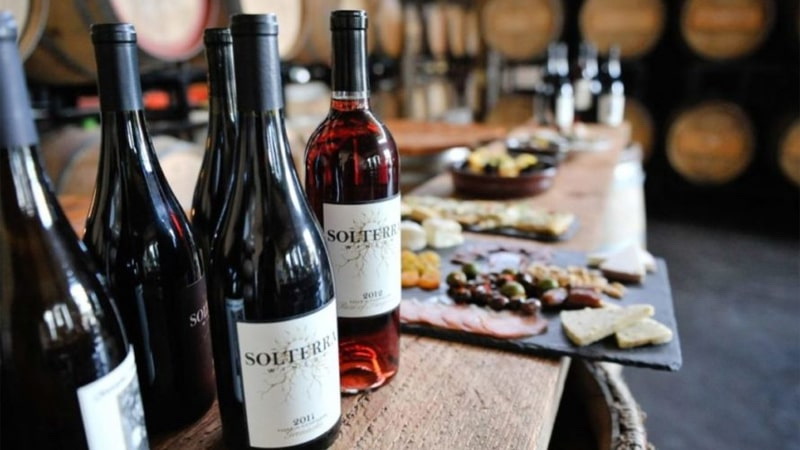 The pride of white wines, Chardonnay is the most popular variety made out of white grapes. Its distinguishing aroma comes from the fact that it ages in oak casks or is treated with oak essence or oak chips.
This wine is highly acidic, and it stands out among others due to its golden color. It can vary in style from dry to full body or velvety. Suggestion - pair with:
Roasted or Grilled Chicken
Yogurt-Marinated Apricot Chicken Skewers
Poached Chicken with Lemon Butter Sauce
Chenin Blanc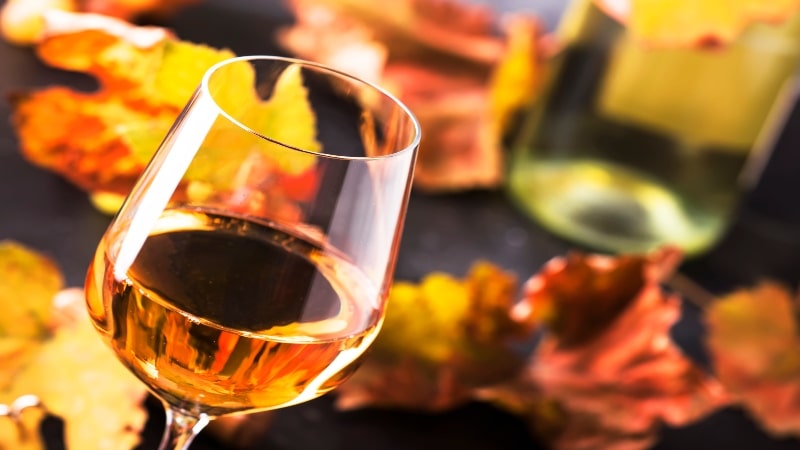 This wine is utterly versatile so, if you love to experiment, both with wine and food, this is a choice to remember. The Chenin wine has a peculiar sweetness and, whatever food you try to pair it with, it will manage to play along and provide you with an exquisite taste.
This wine can be produced in different styles: sparkling or full-bodied are just some options. It is highly acidic, and it can have any level of sweetness. Suggestion - pair with:
Roast Chicken
Chicken Scarpariello
Chicken and Mango Salad
Viognier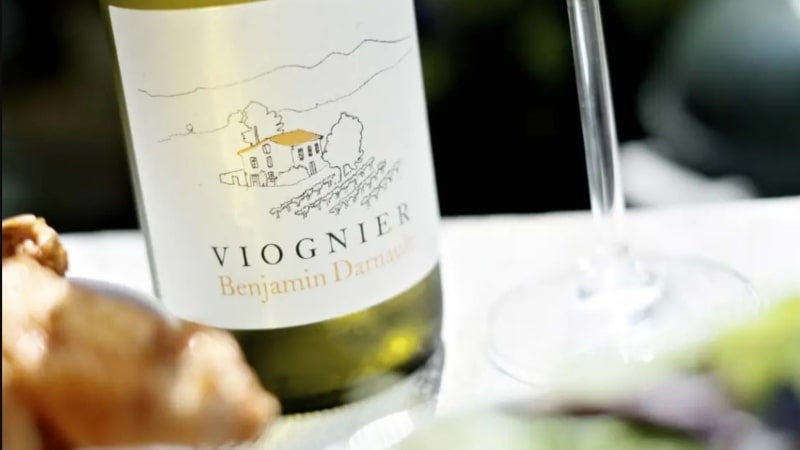 Viognier is one of the oldest wines in the world. Some say that even the ancient Romans used to enjoy its floral aroma. Some of the distinguishing notes you may find in this wine are apricot, peach, vanilla, and violets. These dry wines are famous for their creamy taste, and they pair well with spicy food. Its style can vary from full body to soft and acid.
Suggestion - pair with:
Grilled Chicken
Chicken Korma
Chicken in Ginger or Orange Sauce
Grenache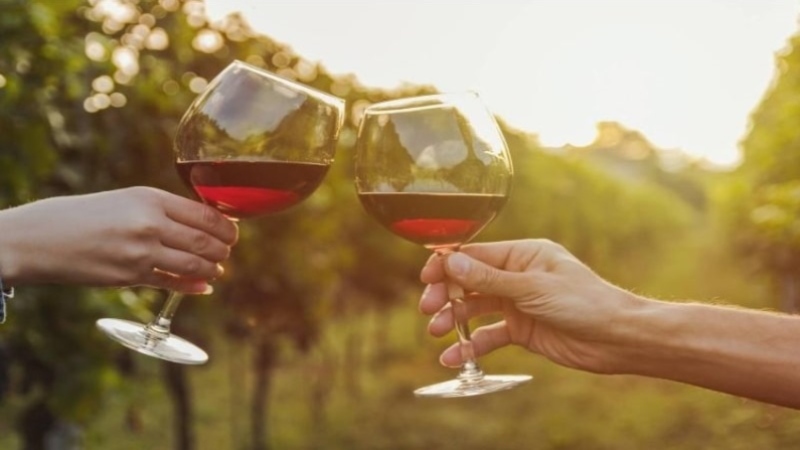 Grenache is a red wine that is very popular in Spain, but you can also find it in California. It is a wine with a very strong, aromatic taste with flavors of fruits such as strawberries, cherries, or raspberries. Its very sweet taste might make people question its position on this list, but I believe that it creates a perfect blend when paired with salty or spicy foods.
Suggestion - pair with:
Teriyaki Chicken
Garlic Soy Chicken
Spicy Chicken Breasts
Buffalo Wings
Pinot Gris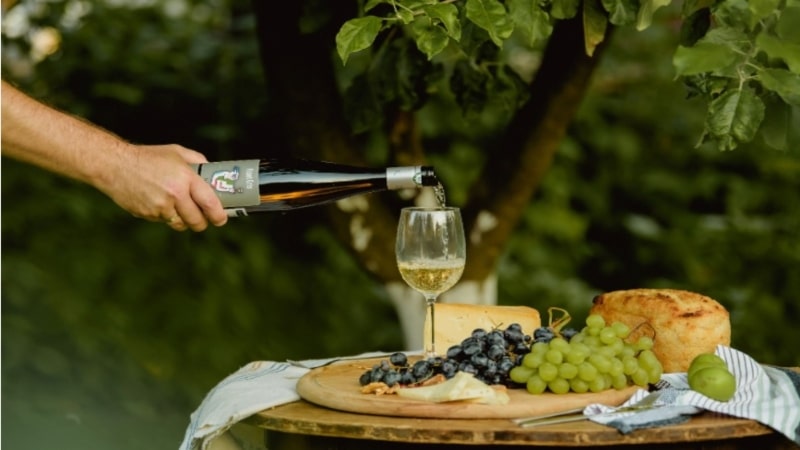 Pinot Gris wines are made from the grapes that have the homonymous name, which stands out through their greyish-blue skin and darker tint. This wine has a deeper color than other white varieties. It has a flat acidity, and it can range from medium to full body.
Pinot Gris is a popular variety both in America and Europe, where it is produced. Its versatile taste allows it to pair with different dishes, chicken included:
Chicken Tikka Masala
Thai Green Chicken Curry
Sesame Chicken
Merlot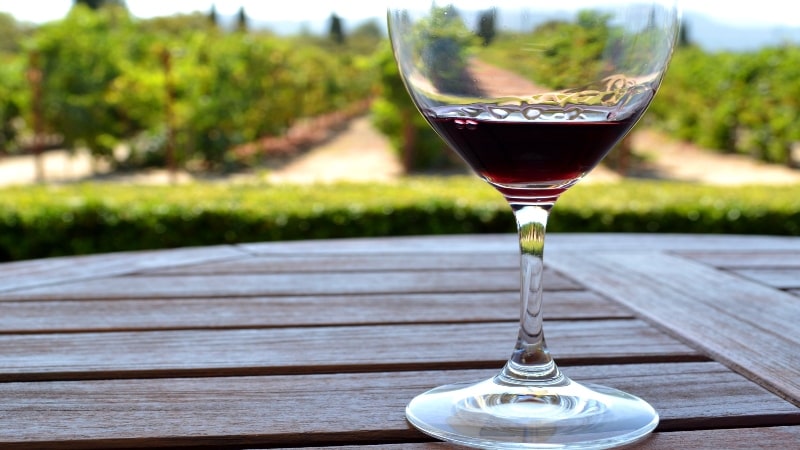 Merlot has long been regarded as the poor brother of Cabernet Sauvignon. This is mainly due to the abundance of low-quality Merlot that has been commercialized for some time now.
However, this underestimated wine has some outstanding qualities, especially if paired with the right dish. This is a fruity wine with a medium content of tannins. Suggestion - pair with:
Roast Chicken
Grilled Chicken & Vegetables
Zinfandel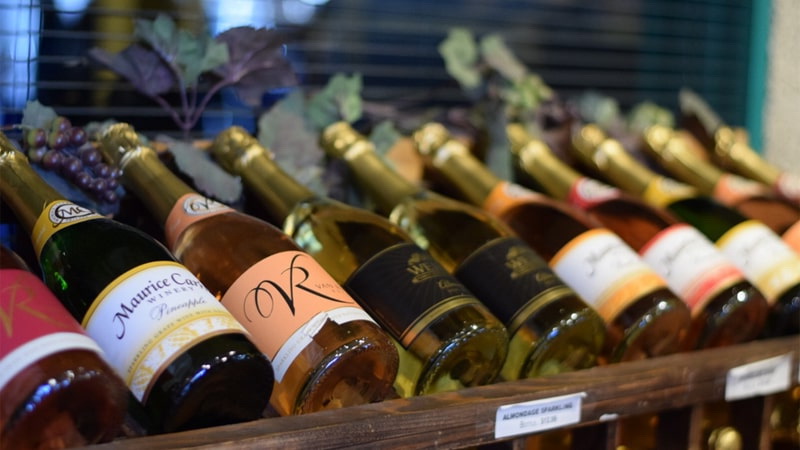 Zinfandel is a full-body wine characterized by a strong berries aroma. Zinfandel is one of the oldest and most common wine varieties produced in California, and you can taste it in many local wineries.
Some of the flavors that can perfect this wine are raspberry, dark berry, black pepper, spices, licorice. Suggestion - pair with:
Grilled Chicken Thighs
Tunisian Spice-Roasted Chicken
Honey-Mustard Chicken
Wine And Chicken - A Recipe For Success
Finally, a useful tip to keep in mind when pairing chicken with wine is to actually think of the ingredients that you are going to add to your dishes, such as sauce and spices. Basically, these extra elements are the ones that have to go along with the beverage and not the meat itself. Also, keep in mind that there are plenty of great recipes for weight loss that can pair well with wine … drank in moderation, of course.
Chicken is a less fussy option than the red meat that requires its robust red friend or fish that longs for the delicacy of white wine. Enjoy this meat's versatility and dare to pair it with more than one type of wine!