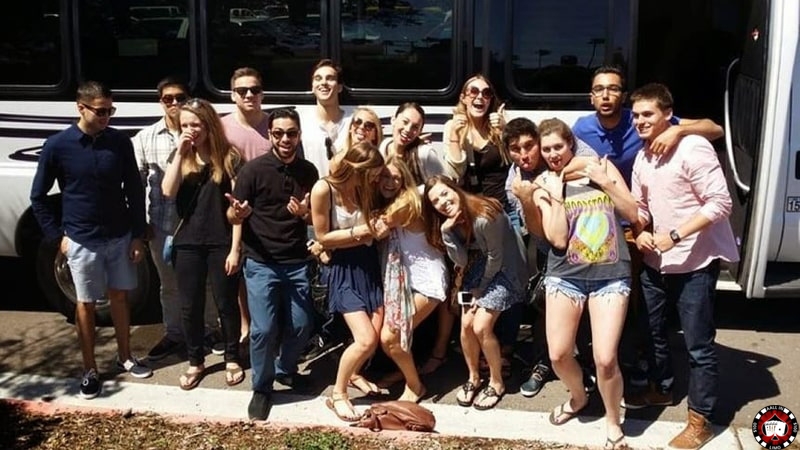 If you want a memorable party, stay well away from offices, homes, restaurants, hotels, or other recreation centers that are surely packed with other people. A fun alternative is to move away from the stationary and add a little extraordinary with the help of a party bus!
Going mobile gives you a great chance to explore your local area and have tons of fun at the same time. Split is a cost-wise decision and not overly expensive if the cost is divided amongst all party people.
Planning a party sounds fun and exciting, but you will soon find out that until you start putting the pieces of the puzzle together, it is all just fun and games. Our vehicle is provided with top facilities:
full-length leather U-seat
plasma TV
bar amities with fiber optic light
laser light show
starlight ceiling
a prime audio system with six subwoofers
Why Choose a Party Bus Theme?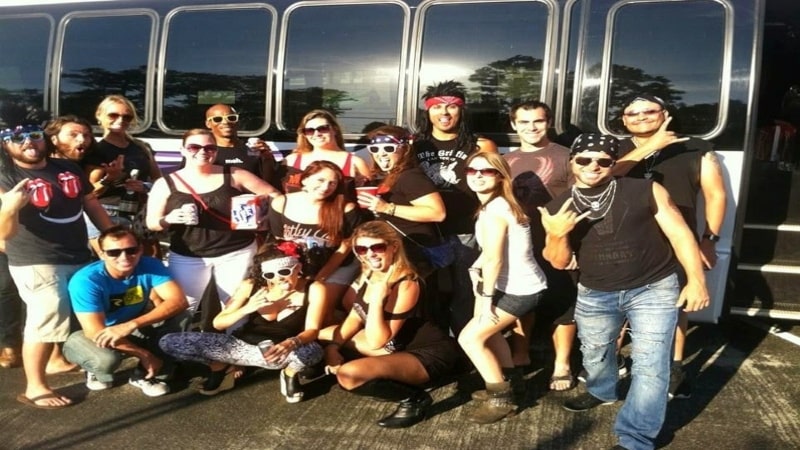 A wise party bus theme can elevate your party from fun to legendary. Even if it's not related to the event you're celebrating, an odd unifying concept-one of our actual favorites is the farmer theme; believe us when we tell you that such a theme will instantly grab the attention and result in some unforgettable photos.
A party bus can be customized when it comes to party themes. They are a wonderful way of making things more interesting, and there are a lot of options which you can choose from.
Party themes can also be included if you have decided to rent a party bus but make sure the guests are all ok with the theme (which should obviously depend on what kind of guests are invited). No matter what you pick, keep it simple. As for costumes and decorations, we recommend the following:
Costumes: Wigs, masks, hats, and customized T-shirts which are always a smart option since they can be easily removed
Decorations: balloons, banners, and streamers
Our Pick: Top 4 Party Bus Themes We Love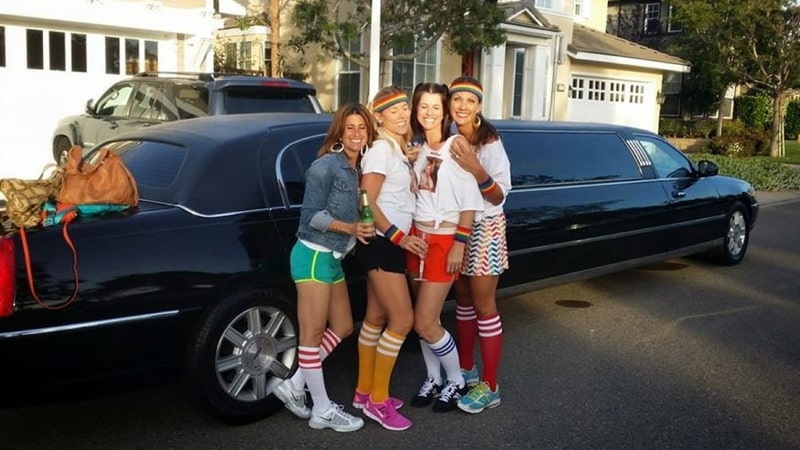 We are always excited when our clients choose a theme for their party! However, if you are not sure what theme to choose for your celebration, we are more than happy to help you plan everything in advance. Here are our top 4 picks for party bus themes that will ensure you and your friends have a blast:
The Party Bus Sports Theme
Why worry about who is going to be the designated driver during your game day? At Aall In Limo & Party Bus, we offer premier limo services to and from sporting events all across San Diego County!
Our San Diego limo drivers can take you and your friends to any sporting event in San Diego, including:
San Diego Padres
San Diego Chargers
SDSU Aztecs Football
Holiday Bowl
Del Mar Horse Races
Nobody can deny the fact that craft beer and sports go hand in hand! Luckily, San Diego is a US capital of craft brews, as breweries of all sizes and types dot the city like droplets of condensation on a cold pint glass in a county sporting over 70 operating breweries. Aall In Limo & Party Bus offers customized brewery tours in San Diego! Beer enthusiasts can choose from a full day of brewery hopping to a visit to one or two of your local favorites.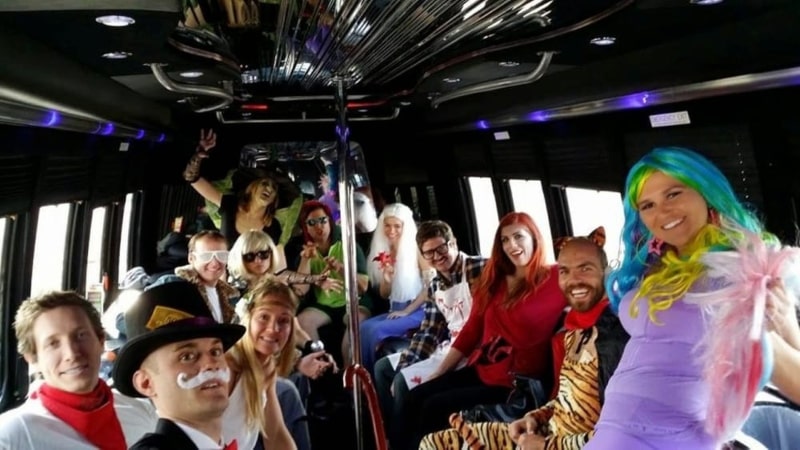 The 80's Theme Inside The Limo
Next time you decide to book a party bus or a limo, try out the 80s theme, grab some clothes, and use all sorts of decorations to make your limo or party bus totally awesome.
Our favorite 80's party decorations are:
80's Swirl Danglers
80's Party Tape
colorful neon balloons
Take advantage of your party bus and hit a couple of breweries. Most of our clients love to be inventive when it comes to party bus themes.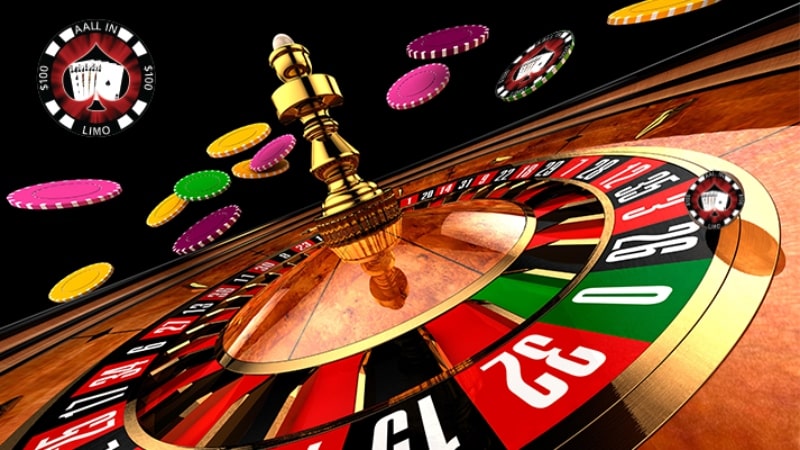 The Party Bus Gambling Theme
Whether you are hitting the casinos for the first time in San Diego or Temecula, or are a gambling regular, what better way to arrive than in a limo? All you have to focus on is relaxing, having fun, and bringing the chips home while we take care of the driving. Some of the hottest casinos in San Diego and Temecula Valley include:
Pechanga Casino
Sycuan
Pala Casino
Barona
Viejas Casino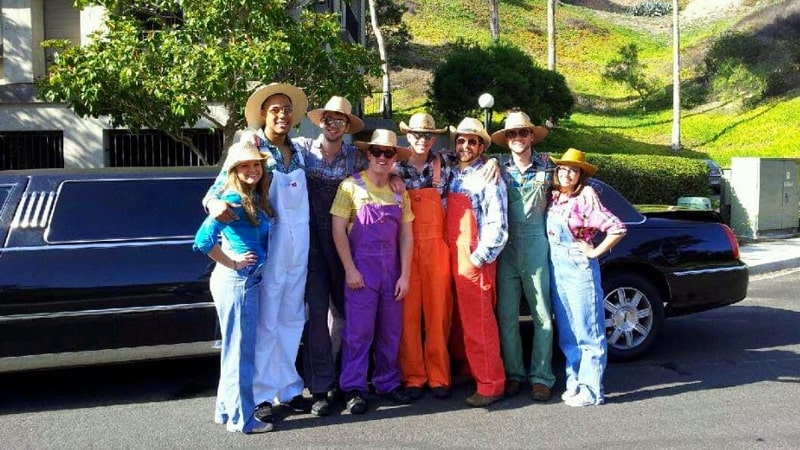 The Party Bus Farmer Theme
If you are a wine lover looking for a not-too-formal celebration, then Temecula Valley wine tours are for you!
Grab your best friends and get set for the farmer theme trip towards Temecula's rolling hills and breath-taking vineyards, where you can enjoy a day of relaxing and indulging in exquisite, world-class wines and gourmet food.
We can also put a spin on the theme by adding a drive through the historical parts of Temecula.
Our top 4 historical places are:
The Bank
The Mercantile Building
St. Catherine's Catholic Church
The Welty Store
We are more than excited to help you create your custom wine tour! This means that you have the possibility to choose everything from the time you are picked up to your wineries and everything else your perfect wine tour would include.
This is a wonderful way of celebrating family reunions, birthdays, bachelorette parties, and all kinds of events. We will take care of all the details and make your wine tasting experience unforgettable.
Book Our Luxurious Party Bus
If you are not sure where to go, we can help you choose a casino that is best suited for you and your party.
The best way to get the most out of San Diego and Temecula's dynamic hot spots is to rent a fun and exciting party bus.
No matter what party bus theme you are going for, we can help you choose the best decorations that fit your needs.
Call us and book your limo today!