Aall In Limo & Party Bus is proud to serve the LGBT community of San Diego County. We serve the entire diversity of sexuality and gender identity-based cultures in San Diego and the surrounding areas.
Every LGBT couple is special and unique, so:
All your transportation needs will be customized to meet and exceed your expectations
Our courteous, respectful, and professional chauffeurs will cater to all your needs on your LGBT wedding day and will make you feel like VIPs
From the beginning to the end of your special day together, Aall In Limo & Party Bus will help you build precious and everlasting memories with your loved ones. Aall In Limo & Party Bus embraces marriage equality! We provide quality limousine transportation services to our LGBT clients. Contact us today and we will be honored to assist you and your significant other with the planning and preparations for your special LGBT wedding.
There are so many places in San Diego to choose from and so little time. We, at Aall In Limo & Party Bus, made a list of San Diego's top activities, restaurants, bars, and nightclubs for you to consider on your night out, so here they are:
San Diego Brewery Tours
If you wish to go on a San Diego Brewery Tour we have an impressive list of breweries and can recommend you some depending on your taste. Our top 6 are:
Our clients love to go to these breweries because we are exclusively partnered with them and have special offers, plus they have awesome tastings.
Make sure to add them on your custom San Diego Brew Tour and also don't forget to book a limo from Aall In Limo & Party Bus so you can enjoy the tastings without worrying about the road.
Adventure at Six Flags Magic Mountain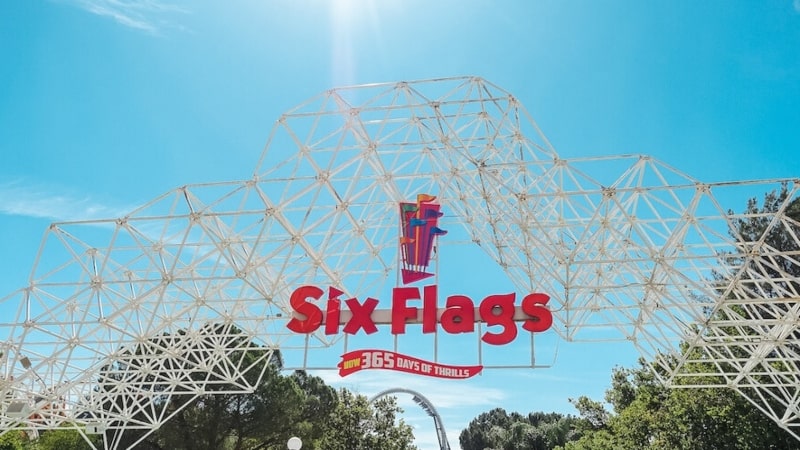 If you wish to have an unforgettable day with your soulmate we recommend you to nook a limo and go to Six Flags Magic Mountain. If you decide to go to Six Flags you will:
Experience the world's tallest and fastest looping coaster
Sit in the same seat as some of your favorite movie stars
Explore the country's best theme park
Ride the world's first looping coaster
Check out the best views of Southern California
Spiral around the track on the first 4D roller coaster
Don't forget to book a party bus, to take you to the best theme parks, safely and in style.
San Diego Restaurant & Bar Hopping
Baja Betty's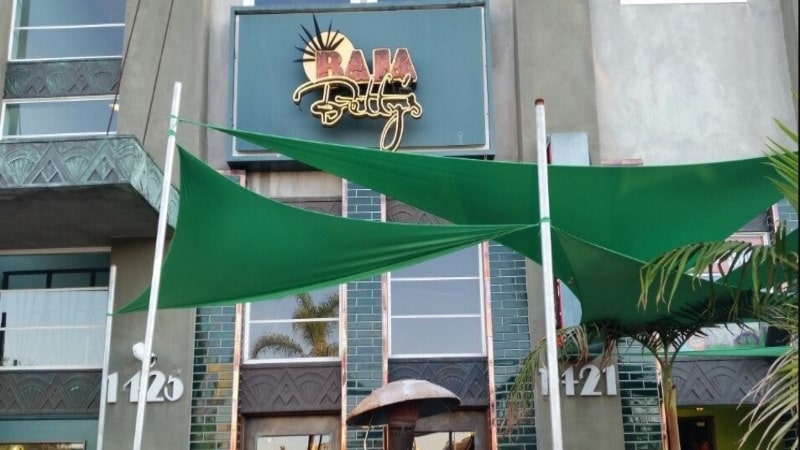 If you are looking for inexpensive yet authentic Mexican food, Baja Betty's is the right choice. Baja Betty's has the best weekend Champagne/Sangria brunch in San Diego. The main reasons why you should choose Baja Betty's are:
Over 100 tequilas
Cal-Mex fresh cuisine
If you and you're loved one wish to go to Baja Betty's we can provide a limousine or a party bus, so you won't have to worry about the road and travel safely and in style.
Cheers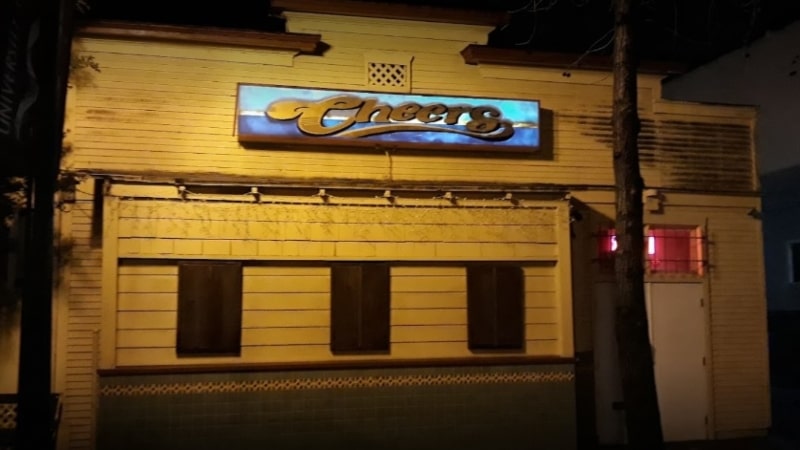 This modest gay bar, slightly off-the-beat cozy place is located in the charming neighborhood of University Heights.
Cheers hosts the following:
Seasonal events
Daily drink specials
Karaoke nights
Aall In Limo & Party Bus can help you get there without worrying about the road.
Crest Cafe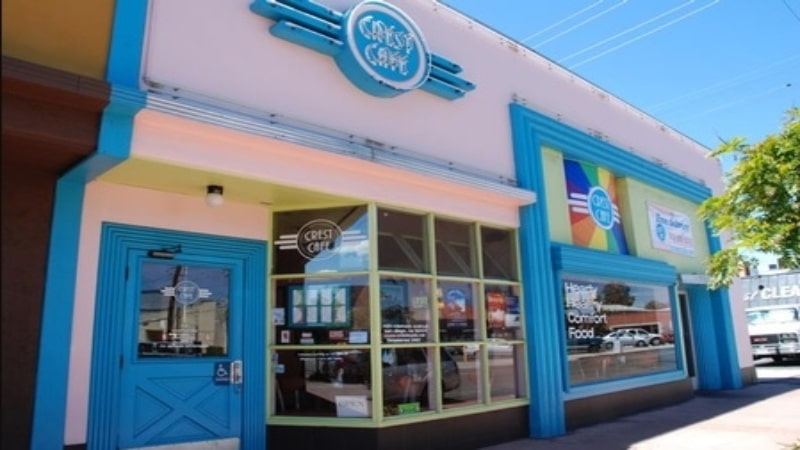 With terrific food and late-night service, Crest Café is a cheerful place with something for everyone.
Guests are always welcome with arms wide open.
The main reasons why you should choose Crest Cafe are:
American and Mexican influenced menu for dinner
Shakes & espresso drinks
Flicks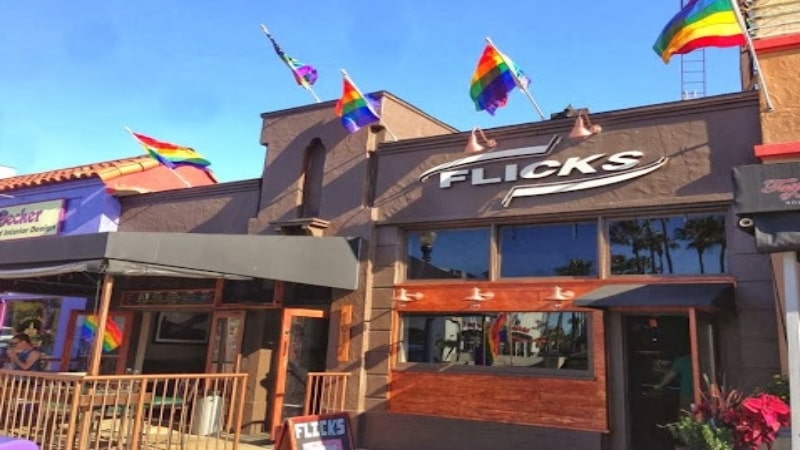 A long-standing gay video bar along University Avenue in San Diego.
The main reasons why you should choose Flicks:
More than 15,000 video clips
Patio seating place that overlooks a busy sidewalk
Fun themed nights & Karaoke
Book a limo or a party bus in advance.
Gossip Grill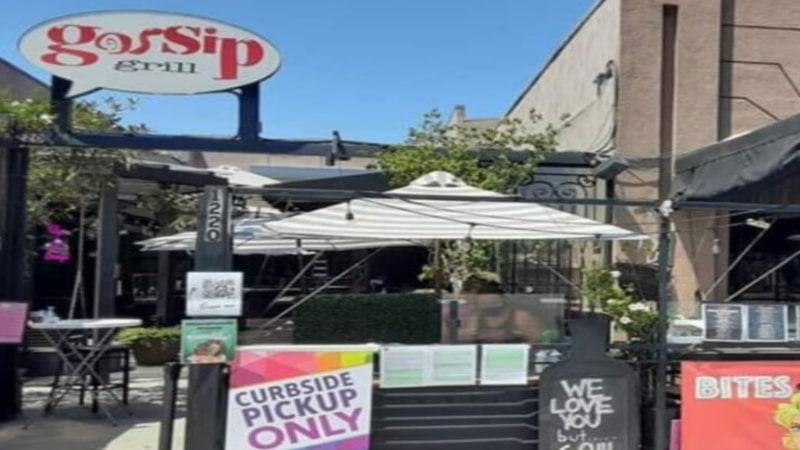 Gossip Grill is the only lesbian-oriented bar in Southern California with a welcoming environment.
If you wish to party and have some drinks in a welcoming environment then this is the place. Gossip Grill has:
Quirky cocktails, dance, music, and fun
Burlesque shows
Weekend Brunches
Make sure you book one of our limos in advance.
The Hole in the Wall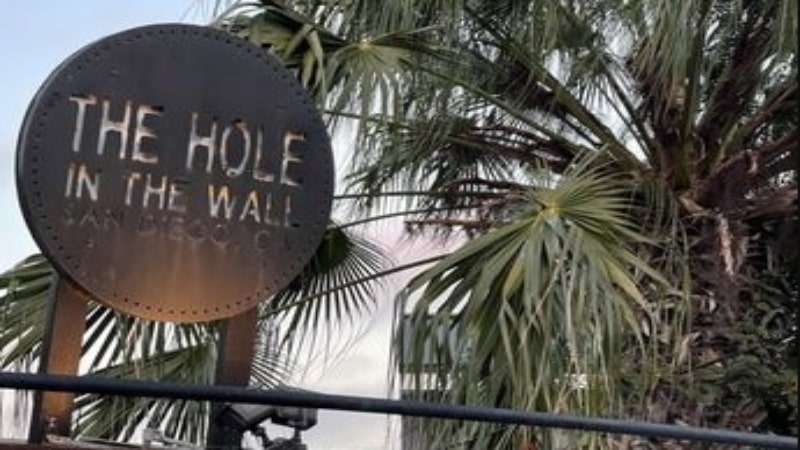 Located close to Mission Beach and San Diego International Airport, this gay cruise bar is the most popular among the Navy and military people for:
Large atmospheric patio space
Sunday afternoon parties
Eclectic crowd
Check out this cruise bar and have fun with Aall In Limo & Party Bus.
Martinis Above Fourth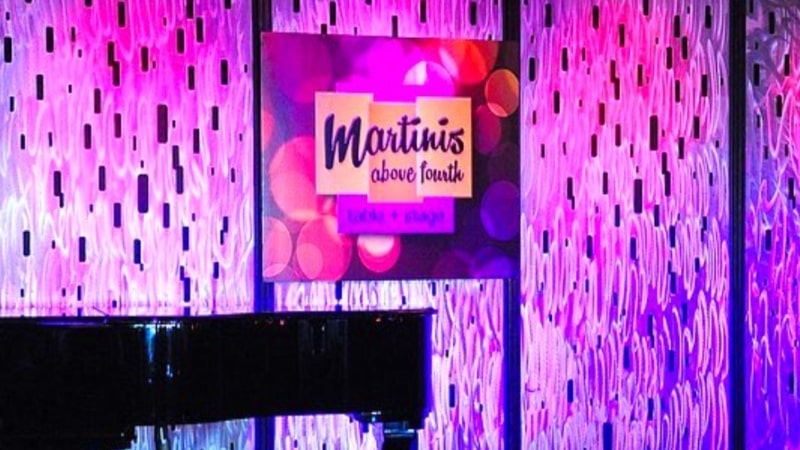 This attractive, well-lit place is well-known for live gay cabaret.
The main reasons why you should choose Martinis Above Fourth are:
Piano Entertainment
Magic & Comedy Shows
Exhaustive American menu with finest wines and beer
Number One Fifth Ave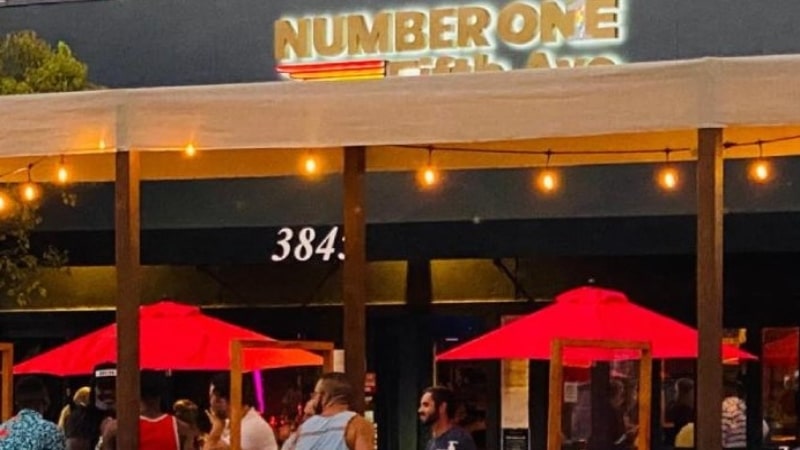 This hidden gem is just a great place to kick off your bar-hopping night.
It has the perfect balance of friendly atmosphere and an intimate ambiance that offers:
Back patio
Pool tables % darts
Gather your friends and go to Number One Fifth Ave with Aall In Limo & Party Bus.
Urban Mo's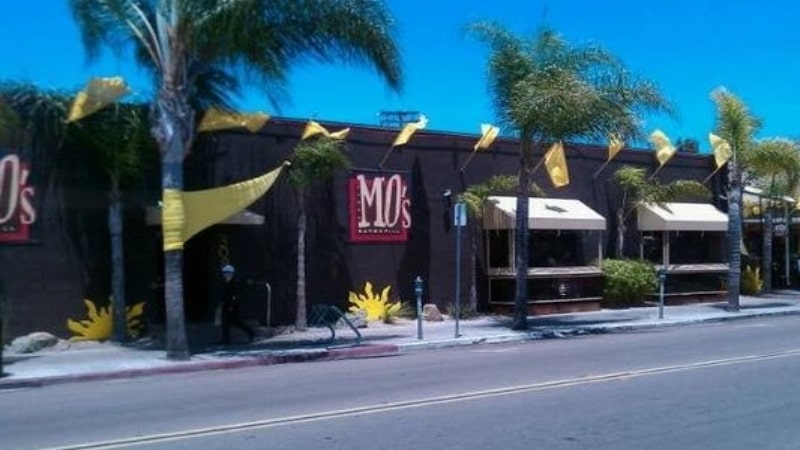 Known for its eclectic festive happenings including Latin dance nights, champagne brunches, drag revues, and Sunday T-dances, Urban Mo ensures you experience a friendly vibe and enjoy good portions of American food like:
Hefty burgers with various toppings
A long list of breakfast, lunch, and dinner items
All you need to do is decide if you need a big party bus or a stylish limo.
Redwing Bar and Grill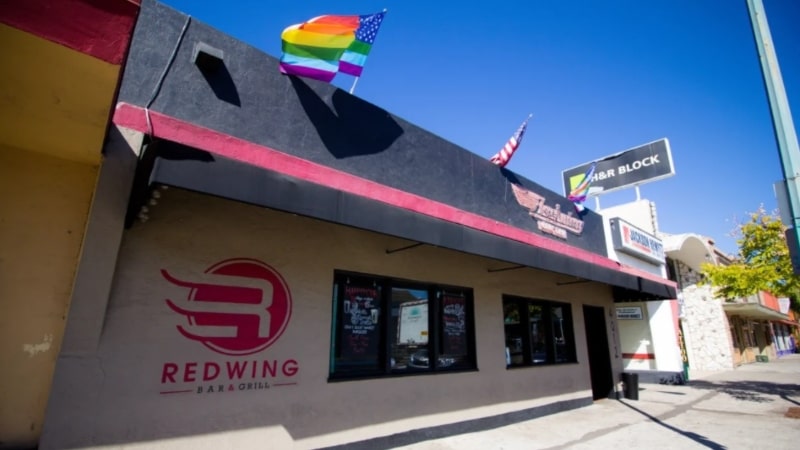 Redwing Bar in North Park makes every evening cheerful with popular karaoke and a good collection of the finest beers, cocktails, and bites. Some of its other attractions are:
Latin parties on Tuesday nights
Sports on TV & Darts
If you need transportation to and from Redwing Bar and Grill, Aall In Limo & Party Bus can provide a beautiful stretch limo or a big party bus.
The Brass Rail (The Rail)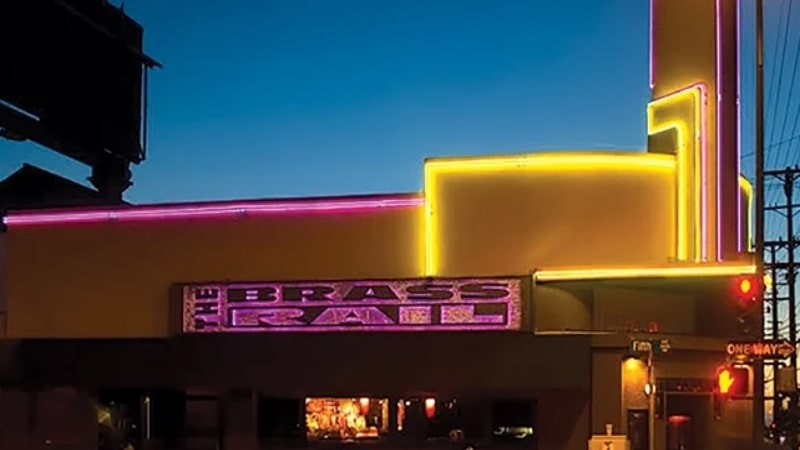 A long-time favorite gay bar of regulars, it has always reinvented itself to stay current. This buzzing gay nightclub is perfect for two lovebirds that want to have fun. The main reasons why you should choose The Brass Rail are:
Manic Monday parties and Hip Hop Fridayz
Drag show –"The Sinful Dames"
Drink and enjoy your night out with your loved one knowing that Aall In Limo & Party Bus will tend to your needs.
Aall In Limo & Party Bus: Taking Gay Nightlife to the Next Level
You can go bar hopping as late as you want or do whatever you want at your gay party, our chauffeurs will make sure you have a wonderful time! We help you choose the hottest nightclubs in San Diego where you can have a nice time with your significant other.
We have no restrictions, no matter how small or big your group is, we will be able to accommodate you. Our limos are fully equipped with outstanding equipment, superb entertainment systems, and hospitality services with complimentary beverages.