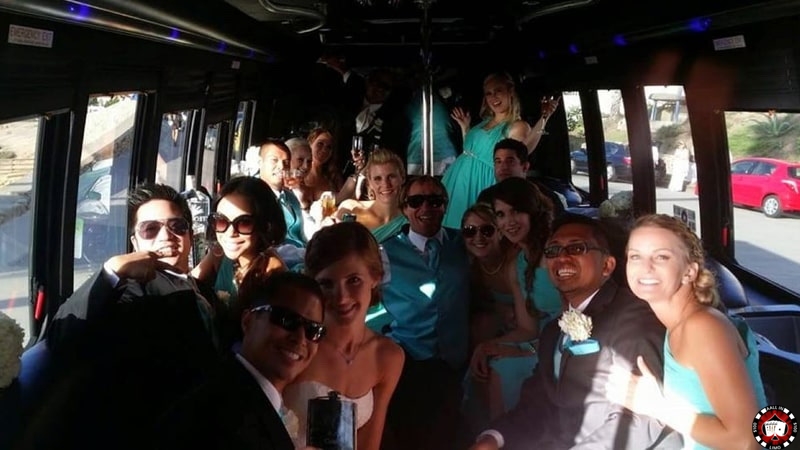 On special occasions such as weddings, people prefer to have a limo ride to and from their wedding destination, as wedding limousines:
will always be remembered by those who hire them throughout their lives
bring an elegant touch to any event, so making it perfect is very significant
But with so many companies and cars to choose from, how do you pick the right one to make your wedding truly memorable?
Licenses and Associations
All limousine services are required to have a license number issued by the State:
Verify if your driver is licensed and insured by contacting your local Public Utilities Commission for more information. California residents are advised to contact 1-800-894-9444 or visit cpuc.ca.gov.
Years in Business and Insurance
If you run across a new company while doing your limo rental research, ask about the operator's background. Business experience is very important to consider when planning such a big event as your wedding. Although some of the finest boutique companies are new, they are operated by managers and drivers with years of limo experience:
make sure you discuss with a limo company representative their experience before you decide to rent your limo
insurance is another thing to consider. Every car should have commercial vehicle insurance
a contract with the limo company of your choosing is also wise decision, as it may help avert any problems in the future if the hired service did not perform to your expectations. Require a contract before you decide to use a company's services
Budget and Planning Ahead
Depending on your bridal party, you will need to find a limo that comfortably fits everybody inside. Headcount is essential; nobody wants to be left behind to take a taxi! In order to deliver the best possible experience, a company needs to know the:
type of occasion
number of people
number of hours you will need
distance you plan for
The more details you can provide, the better the value and service you will receive.
As for prices, each limo company will generally have its unique pricing policies, many of them offering prices by the hour. All-inclusive packages may also be available. Pay attention to "add-ons" that include service fees separate from the base price.
Book Your Limo Early
For weddings, some people book 12-18 months in advance! Springtime is especially busy, as many limo companies rent out their limos for proms, so if your wedding is planned during that time of year, make sure you are not left without a transportation service. After you have selected your wedding limo service provider:
get a confirmation in writing
contact the provider a week before the event to ensure everything is settled
Best Wedding Limousine Company in San Diego
Based on reviews and feedback from brides, grooms, and wedding guests, we have been chosen as San Diego's best wedding limousine company by The Knot. They are known to offer everything couples need to plan their wedding, including the best wedding vendors.
We recognize the importance of your wedding day and will make sure that you and your new husband or wife feel as though you are on top of the world. We will be honored to be a part of your special day!