The Ocean Beach Street Fair Festival has been one of the most awaited events in San Diego for more than 30 years. This is a great occasion to get out and enjoy your time with friends and family while indulging in the festival's myriad attractions.
Join the 70,000+ people who will be partaking in fun day in the sun. Visitors can enjoy tasty festival food, beachfront entertainment, a variety of art from local artists, shopping and more. The Ocean Beach Street Fair will feature continuous live entertainment on its five stages, artwork from local artists displayed throughout Artists' Alley, a community mural project, drinks at the Beachside Beer Garden & Spirits, local restaurant fare, food from various vendors, a variety of handcrafted clothing and jewelry and outdoor fun such as an outdoor laser tag game.
Guests can also enjoy the Bloody Mary competition in which a number of local bars and restaurants will compete to create the best Blood Mary around. This year's edition takes place on the 24th of June and features a wide spectrum of fun activities. Here are some of the reasons why you should join.
Five Stages of Nonstop Music
The Annual OB Street Festival is all about feeling good in a laid-back atmosphere and enjoying the California sun. This wouldn't be possible without some good live music. At this year's edition, attendants will be able to enjoy a wide variety of different musical genres.
Whether you're into rock, alternative, acoustic, or another kind of music, you'll definitely have a good time attending this year's concerts. Moreover, the music never stops, literally, and there are 5 stages featuring different artists.
The official lineup hasn't been published yet, so stay tuned for the updates. If you need transportation to get to the concerts, Aall In Limo can help you book a party bus or a limo for you and your friends. We are rated as the number one limo company on Yelp and Tripadvisor and it would be our pleasure to drive you to this special event.
Chili Cook-Off Competition
The Chili Cook-Off Competition is one of the most exciting moments of the festival. This contest allows all those who are passionate about cooking this spicy dish compete for some super prizes. If you're good at preparing chili, this experience can be both fun and award.
The contest takes place on a large green area located between the Pacific and Newport Avenue. Here, the audience can chill while eating their chili, take a stroll down the grassy area and enjoy some quality time with friends and family.
Moreover, if you're a chili connoisseur, but you'd rather eat it than cook it, you can use your exquisite taste to help the jury decide which are the best dishes. Voting for your favorite chili isn't free of charge though. You'll have to purchase a tasting ticket that costs 2$ for one entry or you can get the Master Ticket option which allows you to taste all entries and costs 20$.
Ocean Beach Artists Alley Vendors
The Artist's Alley is another major attraction of the Ocean Beach Street Fair Festival. This part of the event is exclusively dedicated to arts and crafts.
Numerous artists apply to this section in order to exhibit their handmade products during the festival. The alley is a six square blocks area situated within the Chili Cook-Off Festival and Ocean Beach Street Fair.
If you love the artwork, you must take a chance to see this year's showcase. If you rather fancy the idea of buying a unique handcrafted gift, this is also a good occasion to shop.
The Artists Alley will welcome you with an impressive array of carefully crafted jewelry, creative clothing items and much more. Food vendors are also present in the area, so in case you get tired of roaming around and need to recharge your batteries, you'll have plenty snacks at hand.
Book a Limo for the 2017 OB Street Fair Festival!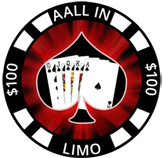 The OB Street Fair Festival is a good opportunity to unwind and get together with the people you hold dear. If you want to enjoy a stress-free day and grab a beer or two, you'll probably need someone to drive you around. At Aall In Limo & Party Bus, we're always ready to provide you top-notch transportation services.  Our limos can accommodate up to 24 guests in luxurious conditions that will wow your friends. Amenities like high-quality sound surrounding systems, ice, and beverages, are also on the menu. Our professional drivers will take care of all your needs and we can also provide you a wine or brewery tour that will complement your festival experience. To book a vehicle, contact us at 858.336.1894!