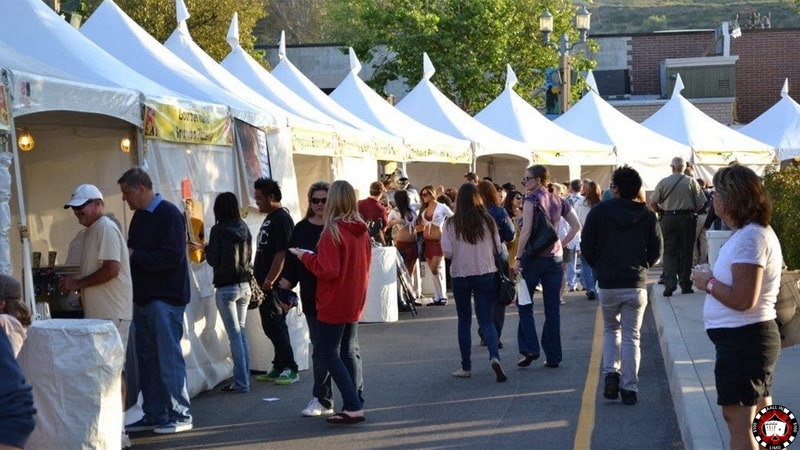 The historic Old Town in Temecula annually hosts the Taste of Temecula Valley on the first weekend of February.
The event is usually held on Saturday and Saturday from 10 am to 7 pm. The VIP Dining and Concert Experience opens the show and presents the most talented cooking artists and exquisite menus. Besides, you can enjoy many specials, including:
the traditional pint of beer
the most delicate glass of wine
special Gothic-style activities
On Saturday, you can take your kids to the specially created Fun Zone, where they will find a wide range of entertainment. All kinds of beverages are available just for you, and the cuisine offers its best, including Rustico Ristorante & Pizzeria, Crab boil Catering, or Nothing Bundt Cakes.
Taste of Temecula Valley - Event Overview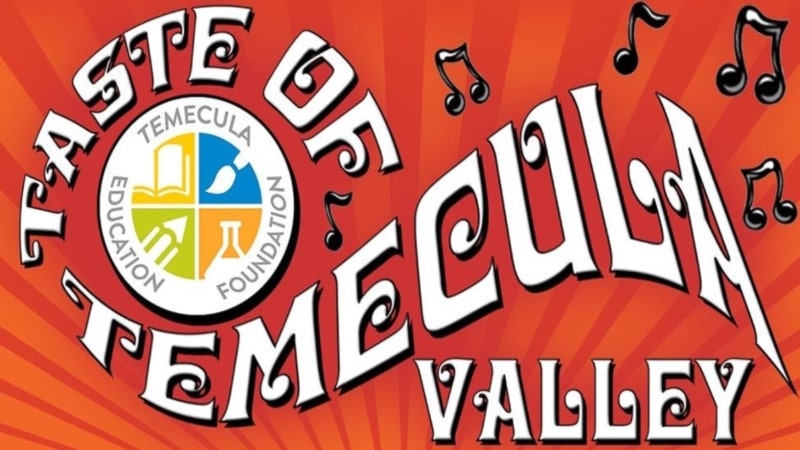 When: February 5-6, 2022
Where: 41000 Main Street, Temecula, CA 925910
Phone: 800.316.8559
Admission price: $79-$89
We have to admit that this year's edition of Taste of Temecula sounds very promising, with great music, delicious food, refreshing beverages, not to mention the fact that we love the location of the event, a place surrounded by antique stores and charming boutiques.
Delicious Foods and Beverages
As we mentioned before, music is not the only thing that we will find at TOTV, as the organizers promise that we will be delighted by the wide range of delicious foods and beverages. If you are a foodie, like us, you will be happy to learn that among some of the food providers at TOTV, you will find:
Devilicious Eatery
Rustico Ristorante & Pizzeria
Crab Boil Catering
Bluewater Grill
Nothing Bundt Cakes
Hajia's Ghanaian Cuisine
Additionally, for those of us who enjoy a glass of wine or a pint of beer, we will be served by:
South Coast Winery Resort & Spa
Hangar 24 Craft Brewery
Coldcock Whiskey
Wiens Family Cellar
Joya Sangria
You probably think that this sounds more like an event dedicated to grown-ups, but don't worry, Saturday is family day, and the youngsters will also have a lot of fun, as they will be entertained by the guys at Jolly Jumps, who will provide bouncy castles, carnival games, and other activities.
The organizers don't recommend bringing lawn chairs, as they are not permitted, and dogs are only allowed if they are certified service animals. Also, it is important to remember that this event is a community fundraiser, and all the proceeds from this event will be invested in curriculum support for Temecula Valley Unified School District students. You can find more details on the Temecula Education Foundation's website.
Book a Limo for the 2022 Taste of Temecula Valley Event!
At Aall In Limo & Party Bus, we can be at your service for the Taste of Temecula Valley event if you want to travel in style.
You can choose one of our three different rides, and we will make sure that you will feel comfortable and have a great time from the moment you leave your house to the moment that you arrive at the event.
If you have already booked your limo, we thank you, and we will see you soon; if not, get in touch with us today.