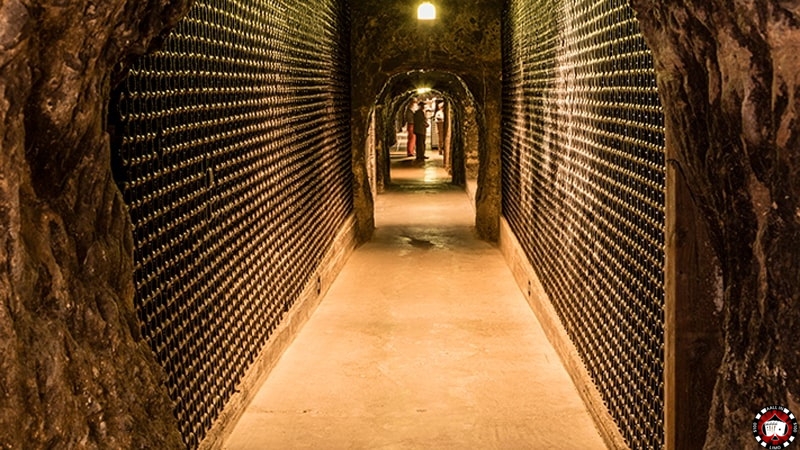 In 2018, your journey is about to start from right here, with Aall In Limo & Party Bus, as we are ready to drive you deep into the heart of the gorgeous Temecula Valley, a land of splendor and savor, where local, delicious award-winning wines go hand in hand with the irresistible charm of breathtaking panoramas.
This time, you will get the chance to discover a Cave Tour Experience like no other: fun, relaxing, full of flavor, and, why not, educational – at Oak Mountain Winery.
A Natural Heritage
Nestled atop the northeastern hills of Temecula Wine Country, on the De Portola Wine Trail, Oak Mountain Winery provides a unique destination for tasting tours, especially that it is also the home to Southern California's first mined wine caves.
The winery is also well known for its famous Raspberry and Strawberry Champagnes, for its Cave Café, and for the climate-controlled Vineyard Pavilion that offers spectacular views of the nearby vineyards, fountains, and gardens, thus being a great place for photography enthusiasts.
Following a natural heritage, owners Steve and Valerie opened the doors of Oak Mountain Winery in 2005 and, due to a lot of passion and hard work, they have never stopped expanding the business since then: while Steve is currently busy creating all the delicious wines Oak Mountain Winery takes proud in, Valerie's son and daughter-in-law stepped in to manage the tasting room.
The Private Wine Cave Experience
After the demand for more win continued to rise, Oak Mountain Winery opened a tasting room just off the De Portola Wine Trail in 2005, but when that began to grow out of space as well, the only option that the owners saw available was expanding in – the reason why Temecula's first subterranean wine cave was born.
The project took over two years to complete but now allows the winemakers to better exploit the land since vineyards continue to grow above the construction. Another plus is that, because of specific cave temperatures and humidity, perfect barrel aging conditions are created naturally.
The Private Wine Cave Experience presents the opportunity to taste a special selection of six wines that represent four different vineyards: Temecula Hills, Temecula Valley, Morera Vineyards, and Oak Mountain. The visit itself will start in the estate vineyards, after which you will be escorted 104 feet underground, into the 10,000 square foot Wine Cave, where you will receive information on how the cave was built and about the wine's aging process.
The Hauntingly Beautiful Echo of the Wine
All the wines that Oak Mountain Winery has to offer possess a unique and somewhat decadent flavor. The exquisite winery holds a smart selection of smooth, classic Mediterranean sortments such as Mourvedre, Syrah, Zinfandel, Viognier, Sangiovese Brunello, or Grenache, but also has some unique varieties like Tempranillo, Primativo and Grenache Blanc.
With wine tasting prices ranging from $12 during the week to $20 on weekends and special Blind Tasting Events priced at $35, there is no chance you can miss the fun and refinement that only this spectacle of flavors can generate.
Let Us Be Your Designated Driver!
Allow our professional chauffeurs to drive you to this magnificent winery, whether your wish is to relax or you're just looking to find the best glass of wine you have ever had.
Enjoy the luxury of your own private Limo, while falling in love with the genuine, timeless wonder that is Temecula Wine Country!