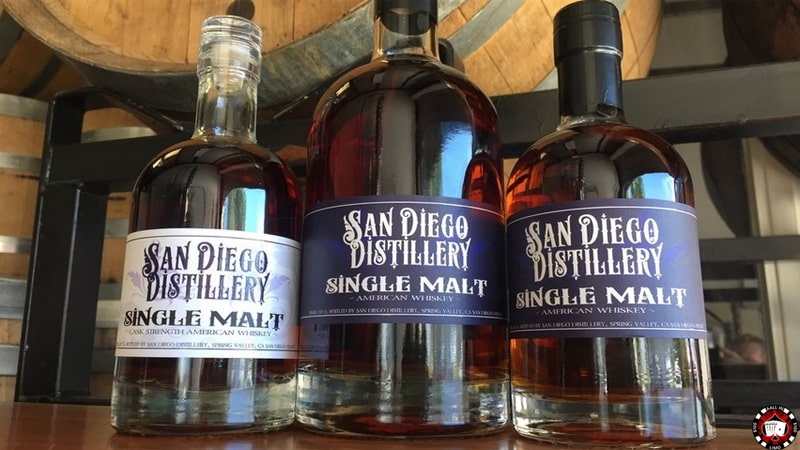 What happens when passion is combined with professionalism? San Diego Distillery happens. And what happens when the passion for spirits meets creativity and enthusiasm? Unique whiskeys are created.
In 2014, Trent and Maria, along with their partners founded San Diego Distillery. Trent has over 15 years of experience in brewing, then he began to take an interest in distilling. Their goal is to:
create unique whiskeys
merge the world of craft beer with the world of craft whiskey
Their passion for whiskey and beer along with their professionalism results in a unique set of craft whiskeys. The San Diego Distillery whiskeys are produced:
entirely in-house
from grain to glass
using first-class ingredients and special recipes
applying a unique production process
Trent's love for whiskeys and for the whole whiskey-creating process is simply contaminating. When he talks about his whiskeys you could listen to him for hours and you want to savor all those wonders they have created, immediately.
Aall In Limo & Party Bus partner with San Diego's finest breweries and wineries to offer the best experience possible on our tours. We are proud to announce that San Diego Distillery is our new partner. If you want a unique and super-fun whiskey-beer tasting, savoring Peated whiskey, Rye whiskey, Bourbon whiskey, and ultra-unique craft beer whiskeys, this place is what you need.
Premier Whiskey Tasting Tour with Aall In Limo & Party Bus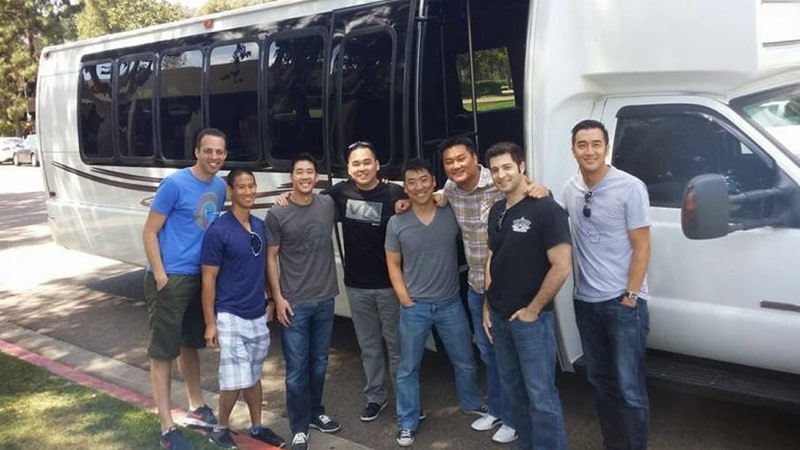 Drinking and driving never go well together, so if you want to enjoy your whiskey tasting at San Diego Distillery you can rely on San Diego's top limo service to travel in safety and in style.
Savor San Diego's finest whiskeys on our premier tour, whether you want to have just a fun day with the guys or you are planning a celebration:
a birthday party
a bachelor party
a retirement party
The professional staff and the friendly drivers at Aall In Limo & Party Bus will help you plan your whiskey and craft beer tasting itinerary. This special whiskey tasting tour is excellent for experienced spirits enthusiasts and casual drinkers as well. Our chauffeurs do the driving and you do the drinking!
You'll really enjoy your time in this local, family-run distillery with a knowledgeable and fun guide. You'll learn a lot about the history of the distilleries and about the process of creating these special San Diego craft whiskeys. We help you choose an itinerary for your tour and we will take you there in our stylish limos and party buses. All you have to do is relax, and enjoy.
Book a Limo for the 2021 Waste Management Phoenix Open
By choosing Aall In Limo & Party Bus for this year's Waste Management Phoenix Open, we promise to offer you the highest standard of limo transportation services in San Diego.
With our fully-stocked vehicles and a staff that is professional and friendly, you will be delighted that you chose us to transport you to the 2021 Waste Management Phoenix Open.
You can bet that this year's WMPO will be an unforgettable one.