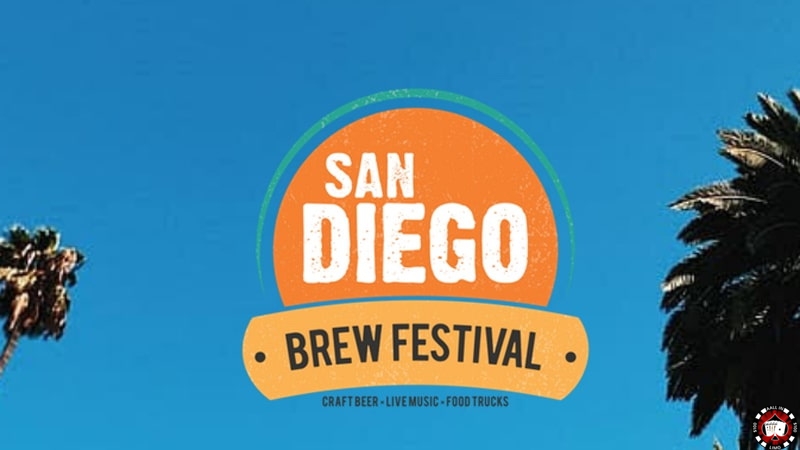 San Diego is known as the home of more than 100 breweries, which attracts tourists from all over the world. The 8th edition of the San Diego Brew Festival returns to Liberty Station this year and promises another fantastic day filled with beer, food trucks, and fine music.
The annual Brew Festival is like Heaven on earth for any beer fan and offers an extensive selection of breweries. The San Diego Beer Festival offers you the chance to taste rare, limited-edition beers, and also gives you the opportunity to speak with the brewers and representatives.
A unique setting and time to talk with professionals about something you both have in common! You can learn a lot of things about their brews and the beer-making process, and besides that, you will discover that many of these guys are some of the finest people that you could ever share a beer with.
The event will present lots of local but also international craft beers and some of the most popular food trucks in San Diego (food will be sold separately). If you like to enjoy multiple beer samples on January 13th, 2018, then this is an event you would not like to miss!
General Tips about the San Diego Brew Fest
Entrance at the event is set to $45 for general admission (from 1 pm to 4 pm) and $55 for VIP (noon to 4 pm). They both include unlimited beer tastings, the only difference between the two is that the VIP admission offers an extra hour. An important thing to remember is that this event is limited to attendees who are 21+ and pets are not allowed.
The profit from the event will go towards Noah's B-ark Pet Rescue Inc. Their aim is to rescue dogs from shelters and find them permanent and loving homes. The earnings from the event will assure food, shelter, and veterinary bills for the saved pets.
The Beer Festival gives San Diegans the chance to taste a diversity of local and international craft beers, plus the opportunity to discover what the craft beer community of San Diego is all about. Aall In Limo & Party Bus is here to provide transportation for you and your loved ones to and from the San Diego Brew Fest.
The names of some of the participating breweries this year are:
Aztec Brewery
Lagunitas Brewing Co.
Inland Empire
Helm's Brewing Co.
Thorn St Brewery
You can find a complete list of breweries that will take part in the San Diego Brew Fest HERE.
Arrive at the San Diego Brew Fest with Aall In Limo & Party Bus
We will make sure you get there safely, in time, and ready for tasting!
Gather your friends, choose a stylish limo or pick a luxurious Party Bus in case you need more space, and enjoy your ride!
Call us at 858.336.1894 for more information and booking!