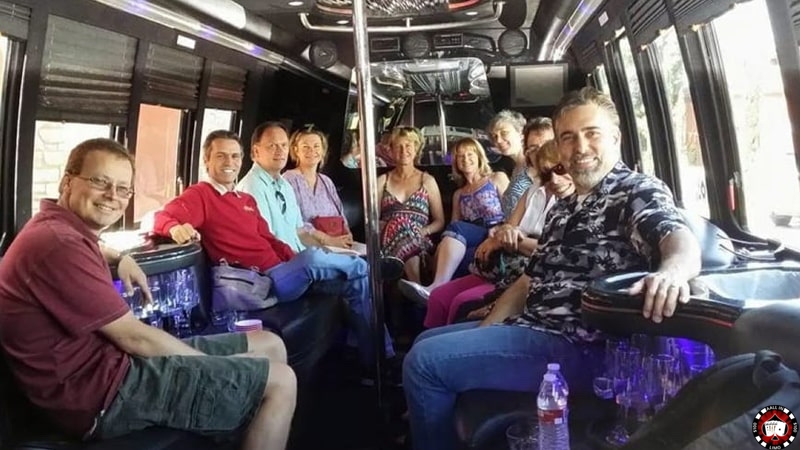 A party bus is a whole new level of fun and excitement for passengers, mainly because they provide added space and amenities that make them highly sought after when it comes to large parties.
The Utilities and Transportation Commission (UTC) regulates safety for charter bus companies, which also includes party buses.
The purpose of numerous conducted studies is to:
determine to what extent party buses exist in the country
explore options for increasing the safety of party busses, for both passengers and chauffeurs
identify problems specific to each state in which limo companies operate
Not every limousine company offers party bus services, as some focus only on providing limousine or luxury car service, and some might focus only on charter bus service.
Party bus companies and party buses under UTC regulation meet the following criteria:
the party bus can carry more than 14 passengers behind the driver
the company that operates such a vehicle advertises itself as providing party bus services, or words to that effect
the vehicle's interior has been altered from its original factory condition by adding amenities
UTC Safety Rules
UTC safety rules parallel federal safety rules for all passenger bus companies, whether charter or auto transportation companies. UTC rule WAC 480-30-191 applies for vehicles with a seating capacity of 15 or fewer and requires the company to obtain and maintain insurance levels of $1.5 million, and for vehicles with a seating capacity of more than 15, insurance levels of $5 million are set.
In addition, the UTC has adopted federal safety rules in WAC 480-30-221. Thus, each regulated company must meet those federal safety regulations for the following:
commercial driver's license standards
driving motor vehicles, including hours of service
drug and alcohol testing programs
preservation of records
safety fitness procedures
training requirements
safety requirements for vehicles operated, including parts and accessories, inspections, repairs, and maintenance
California Under-21 Safety Law and the Leslie Bill Act
In 2011, the state of California passed bill AB 45, which contains laws specific to charter bus companies that operate party buses. Among other things, these laws regulate the consumption of alcohol by minors on a charter bus. Specifically, a charter bus company that will serve alcohol or allow alcohol to be served must require the chartering party to provide a designated chaperone to any member of the charter party under 21. The chaperone must:
sign a form that outlines the chaperone's responsibilities
check the identification of all passengers to determine if any are under 21
read a statement that alcohol is prohibited for any person under 21
notify the driver if, at any time during the trip, a person under 21 consumes alcohol
The law also holds the chaperone liable for "any reasonably foreseeable personal injury or property damage that is proximately caused by the consumption of alcoholic beverages by a person under 21 years of age."
If you wish to know more about party bus alcohol laws in California and underage drinking check the following blog.
If a passenger under 21 has consumed alcohol, the chauffeur must immediately stop and return to the pickup point. Also, if the chauffeur finds that passengers are consuming alcohol and did not make prior arrangements, including the appointment of a chaperone, he or she must stop the trip immediately and return to the pickup point. Failure by the driver to follow the law is a misdemeanor. According to our Drugs and Alcohol Policy:
NO ILLEGAL DRUGS CAN BE CARRIED OR USED IN OUR VEHICLES. If any illegal activity takes place inside the vehicle, the chauffeur may terminate the trip with no refunds and has an obligation to call the police.
SMOKING IS STRICTLY PROHIBITED IN OUR VEHICLES. Failure to comply will result in a $120 fine, and the chauffeur may terminate the trip with no refunds. Feel free to ask the chauffeur to stop for smoke breaks as many times as you need. A minimum $200 cleanup fee will be applied if smoking occurs in one of our vehicles.
NO UNDERAGE DRINKING OR POSSESSION OF ALCOHOL IS PERMITTED. In case this occurs, the chauffeur may terminate the trip with no refunds, and the minors will be dropped off in a safe location.
As required by state law, the driver will have all minors sign The Leslie Bill stating they will not bring or consume any alcohol in the limousine. READ THE AB 45 ASSEMBLY BILL ANALYSIS HERE
Party Bus Safety Advice for Company Owners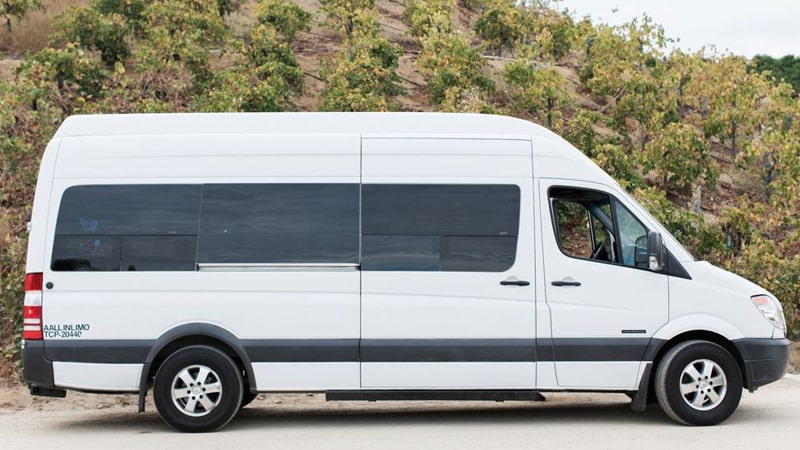 Although 80 to 90% of the operators are compliant with all the regulations set, there will always be that 10% that gives the industry a black eye.
Many companies attempt to fly under the radar, thinking that the Federal Motor Carrier Safety Administration does not have the necessary resources to inspect all limousine companies out there.
Rogue operators eluding the laws with unsafe vehicles and careless actions damage the industry overall and endanger the lives of their clients and the rest of the traffic participants.
These fly-by-night operations undercut the prices of legit operators by avoiding the costs related to safety.
To obtain a Department of Transportation number, an operator must carry proper insurance for the vehicle he operates and must meet all safety requirements, including keeping records of periodic vehicle maintenance and inspection. But how do you send a clear message that you provide transportation services while complying with all rules and regulations set in this industry?
Here are seven tips:
Safety comes first. Educate your clients about the risks they are assuming when they choose to pay less when renting a party bus. Clients are often not informed at all regarding the wide variety in limo bus quality. Make sure you put great emphasis on marketing safety so that clients will rest assured knowing your company complies with all regulations.
Operator name and vehicle number. The company's name and vehicle number shall be displayed on each side of the vehicle and must be readable at 50 feet in daylight.
Passengers under 21 and alcohol. The driver must ascertain whether any passenger is under the age of 21, and if any passenger is a minor, the driver shall read to the passengers a statement, which must be signed by every minor and retained for three years.
Minimize movement. Encourage passengers to remain seated and use safety belts while the vehicle is moving. For the safety of passengers, this should be enforced by all operators. Imagine making a hard stop while the passengers are not seated - definitely not a great start to any party.
Paperwork and periodic vehicle inspections. All respectable operators should be able to provide their clients (when requested) proof of registration, TCP number, and any other information regarding the status of the company to prove it complies with all regulations. Make sure all your vehicles are kept in good functioning order to ensure safety for your passengers and other traffic participants.
Hire trustworthy drivers. Background checks are a must for any operator who hires to ensure the driver is experienced and capable of managing a group of people, whether sober or rowdy.
Be open to clients when being asked about your company. Whether you are requested safety information, general facts about your vehicles, terms, and various policies, make sure to answer in a professional manner, without hiding information or lying to your customers.
Party Bus Safety Advice for Clients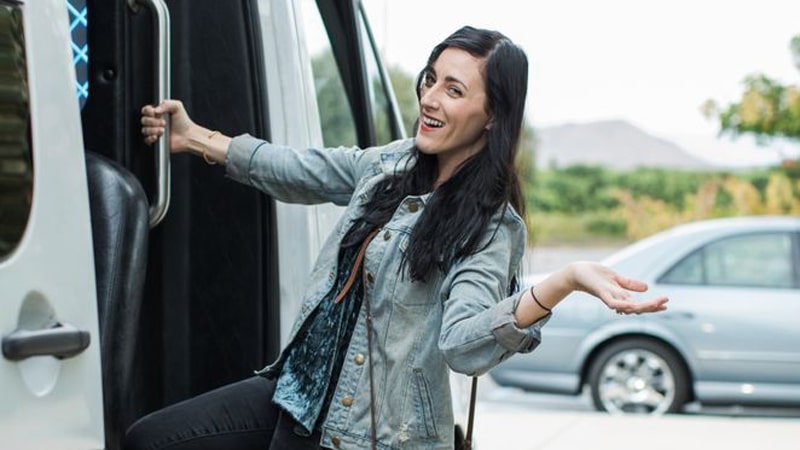 When browsing around for a limo company to get the most out of an event with your friends, it is highly probable that you will feel overwhelmed one way or another.
The truth is, there are currently over 9,000 passenger carriers registered in California, all competing against each other and offering competitive prices and packages.
From weddings, wine tours in Temecula, brewery hopping in San Diego, to proms, airport shuttle, and special events, all operators will try to get your attention.
How do you choose the perfect company for your event without putting your life at risk or spending a fortune on transportation? Check out our tips below:
Price for services. When shopping around for the best deal, make sure you do not choose the lowest rate. You may be getting $50 an hour cheaper from another company, but take a moment to think about the risks you take while doing so.
Educate yourself prior to hiring a limo company. You should be aware of the different levels of chauffeur training, fleet quality, insurance, and other basic rules that apply to limo operators. This will make it easier for you to tell the differences between a respectable operator and a scammer. We encourage people to compare everything before deciding whose services they should use.
Check the operator's license on the Internet. You can do so by checking California Public Utilities Commission's Transportation Carriers Lookup application HERE and entering the name of the operator you are interested in. The application will provide you with basic information such as carrier ID, carrier status, carrier name, carrier DBA, contact name, carrier phone, mailing and physical address, a list of authorities for the carrier ID, and a list of insurance policies for the carrier.
Ask to see the vehicles prior to booking. A respectable company will allow you to see their vehicles and will provide you with basic information about them to ensure you book the right vehicle for your needs.
What does the price include? The operator must inform you about the final price for your booking, what services it includes, and what you need to pay extra for. Always check your contract before signing - the final cost of your booking should not differ from what is written in the contract.
Double booking. Unfortunately, many ghost operators double book their limousines in the race for profit. There have been cases in which people found another group of clients in their party bus after returning to the vehicle, although their booking time was not finished yet. This is illegal and potentially dangerous for your group. Know everyone who gets on your bus and doesn't let any strangers ride with you.
Aall In Limo & Party Bus Complies with All Regulations
We aim to provide nothing short of excellent customer service through our limousine transportation services.
We do so by abiding by all the laws and regulations that apply to our industry.
As San Diego County's best limousine service since 2005, we take great pride in what we do and hope to inspire others to act accordingly and always abide by the laws.
Call or text us for bookings and quotes!