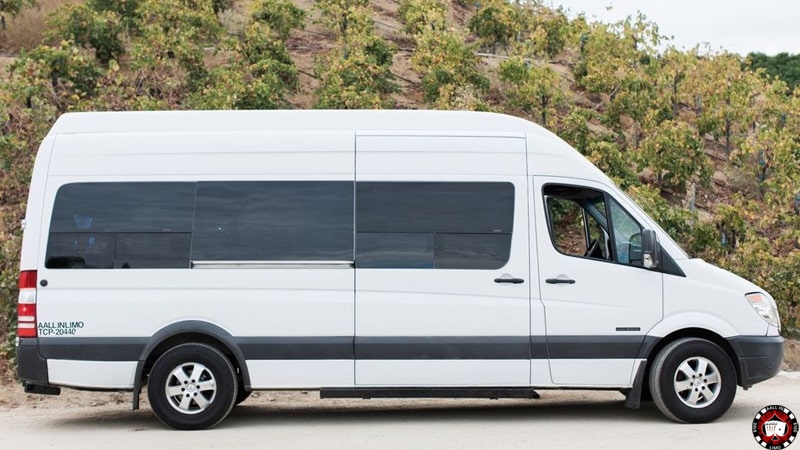 Safety is one of our major priorities and top concerns when we are on the road with our clients.
At Aall In Limo, we ensure a safe drive for our chauffeurs and customers by paying particular attention to:
the latest regulations
valid technical requirements
Therefore, we thought it would be useful to provide you with a quick overview of some essential tips and vehicle features that can enhance your driving security.
Safe Driving Tips
Whether you're driving or lying comfortably in the back seat, here are some basic safe driving tips you should consider before getting on board:
Get a traffic information GPS if you can - they are more expensive, but they are worth every dime. This system is constantly updated with information like traffic incidents and roadworks.
Make sure you've got your essential gear with you:
first-aid kit
tire change tools
jumper cables
flashlight
flares
Always keep the useful items at hand - distractions are the leading cause of car accidents. So, stay focused on driving and avoid searching for things like garage passes while you're at it.
Always mind the other drivers - this is the golden rule of safe driving; watch out for your fellow drivers. Try to anticipate their moves and be ready to avoid any sudden actions.
Create a space cushion - try to have a 2-second cushion between you and the vehicle in front.
If you have been involved in a car accident, the first thing you need to do is get in contact with a law firm as soon as possible. It is essential to have a good car accident lawyer, and we know just the right people who can help you in such a difficult situation. The Law Offices of Sean M. Cleary and O'Brien & Zehnder Law Firm are two trustworthy law firms that we strongly recommend. We have worked with them in the past, and the first great thing about them is that you don't have to pay unless you win the case. So, don't hesitate to contact them in the case of a car crash.
Prior Vehicle Inspection
At Aall In Limo, we thoroughly inspect all our vehicles before allowing our drivers to embark on a new journey. This puts us at ease and helps us ensure a safe and worry-free ride for our clients.
Vehicle inspection is still necessary even if you're not a rental car service provider because technical flaws often lead to accidents and personal injury cases. So, here are some fundamental aspects you should consider:
perform a prior vehicle inspection every time you go on a long journey
always check to see if you have a spare tire and jumper cables
the first aid kit and extinguishers should always be there in case of emergency
quickly check if your locks, lights, windows, and air conditioning unit are working properly before you set off
Legal Regulations
Legal regulations are vital for passengers' security. They are also essential factors in the case of a car accident claim. Every driver must be well aware of these rules that are meant to protect all of us while we're out there driving.
In our domain, we deal with a specific set of regulations established by the US Department of Transportation that we strictly follow:
driver's qualification and medical exams are compulsory
driver's qualifications have to be recorded and updated
chauffeurs must comply with the allowed driving time limits
they all have to be able to present records of their duty status
all inspection, maintenance, or repair proofs have to be kept
Security Features
Last but not least, here are the best security features most modern vehicles provide:
driver seatbelt reminders
child seat anchorages
curtain and side airbags
car crumple zones
tire pressure monitoring systems
traction control
auto emergency braking
electronic stability control (ESC)
gear shift indicator
strong cabins fit for severe impacts
Our passengers' well-being and security are our top priority. We're sure you feel the same when you offer someone a lift, so remember to be cautious and drive safely!
Ride Safely and in Style with Aall in Limo & Party Bus!
Let us be the ones to drive you safely to a special event or anywhere you wish to go.
Aall In Limo & Party Bus is the top limo company in San Diego, and we live up to that. We always give our customers the best limo experience possible.
We provide limo transportation service for any occasion and event, and we can also help you plan all the details.
If you have not booked your limo yet, contact us today.