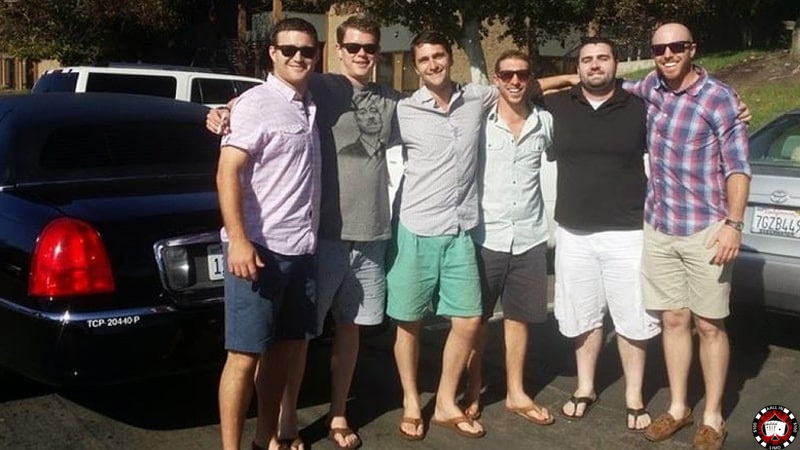 Planning to go out with the boys but you are still looking for the right place to hang out? We are here to help you! San Diego is studded with spots where you can have the time of your life with your friends.
The beautiful large beaches and amazing surroundings make San Diego a city where you can't get bored, regardless of the time of the year.
You can even rent a fancy limousine and just go out and about, observing this city's magnificent nightlife, especially if you are looking for something cheap and super fun to do with the boys. However, if you were struggling to choose between going people-watching in a cafe, having a cold beer, or picking up some girls in a club, we have made a short list of some places that might sound appealing even to people that are not keen on going out.
It is important to choose a location that can make even a bunch of lazy introverts go out of their houses and these spots are bound to make your night out with the boys an unforgettable one, filled with good music, excellent drinks, and great memories.
Club Crawl San Diego
Club Crawl San Diego is the perfect place for you and your friends to dance and jump all night to really good music. As the name suggests, it actually embodies more clubs, four to be exact. One great thing about this spot is that you only have to pay for one to experience all four of them - the price is $25.
So instead of going to four different clubs in one night, you can choose Club Crawl San Diego and save your money for something else.
For example, there's a variety of drinks to choose from if you feel like you need one to make you feel more confident. Also important to know: you must be 21 years old or older in order to enter the club and you have to put some effort into your outfit, sort of "dress to impress".
Interested in a club crawl with your best buds? Aall In Limo & Party can take you to the best one in San Diego!
National Comedy Theatre
If you're looking for a good laugh with your friends, National Comedy Theatre is the spot for you. It is definitely one of those places that will make you wonder how you have lived this long without knowing of its existence.
National Comedy Theatre organizes improvisation shows based on the suggestions of the audience, which has a great role in the show overall, as there are more teams that get points based on how much they make the audience laugh, and the team that has the most points wins.
More than 300 shows are performed here annually. Each show costs 10$ and lasts for approximately an hour and a half.
Keep in mind that the seating system is first to come, first served so you'd better get there early if you want to sit close to the stage. Excited about a show at the National Comedy Theatre? Aall In Limo & Party Bus will gladly help you book your ride there.
Bootlegger
If you and your friends feel like going for a plentiful dinner, Bootlegger is the perfect place for that. This is a restaurant with a wonderful atmosphere where you can have a delicious, consistent meal, brought to you by great service. There are a lot of plates to choose from and they have a lot of special offers and discounts. For example, on Thursdays, you can build your own burger and get a beer for $10.
What makes Bootlegger a special restaurant, besides the incredibly mouth-watering food and impeccable service, is that it hosts various events such as Comic-Con Trivias. These events are posted on their website and you can even subscribe to their newsletter to stay updated.
Reservations can be made online and, more than this, home delivery orders can be placed on the restaurant's web page. Enjoy a great meal at Bootlegger and turn your night into a special one by renting a fancy limo from Aall In Limo & Party Bus.
Koi Bar & Lounge
Koi Bar & Lounge is definitely one of San Diego's hidden gems. With great daily happy hour offers and more than reasonable drink prices, this is the perfect place to enjoy exotic drinks, and food as well. It is very popular for the food of Asian inspiration and also famous for its dim sum.
Their menu includes meals for everyone's taste, wine bottles from all over the world, and a great variety of beers.
The place also has trivia nights, so you can have fun with your friends while you are there, and enjoy low prices, as trivia nights also mean happy hours all night. So get there early, grab some delicious food and exotic drinks and get ready to win some great prizes on the quiz.
The bar setup, lighting, and whole atmosphere are simply awesome so if you feel like going out to a rather quiet place with small crowds, Aall In Limo & Party Bus can take you to this amazing spot.
Triple Crown Pub
Triple Crown Pub is the treasure of places where you have all sorts of fun things to do to choose from, there is something for everyone: multiple pool tables, ping pong, darts, video games, shuffleboard, and TVs, and a great jukebox. Also, the staff is amazing and they will always make sure that you feel at home, among friends. The drinks are cheap and include a wide range of beer and wine. The food, however, consists mainly of some in-house-made finger food.
Triple Crown Pub it's a great place to spend time with your friends so make sure to bring all of them. You will all have a great time playing trivia games, dancing, and singing. Moreover, the relaxing atmosphere makes it extremely easy to meet new people, maybe some girls?!
If ping pong, trivia nights, and lots of fun sound appealing to you, book your ride with Aall In Limo & Party Bus and get going!
Book a Limo and Plan the Perfect Night out with the Guys!
Start planning your night out with the boys by choosing the perfect place for you and leave the matter of transportation to us.
Whether you want to book a nice limousine or a spacious party bus for larger groups, Aall In Limo & Party Bus will make sure that you and your friends will have a great night.