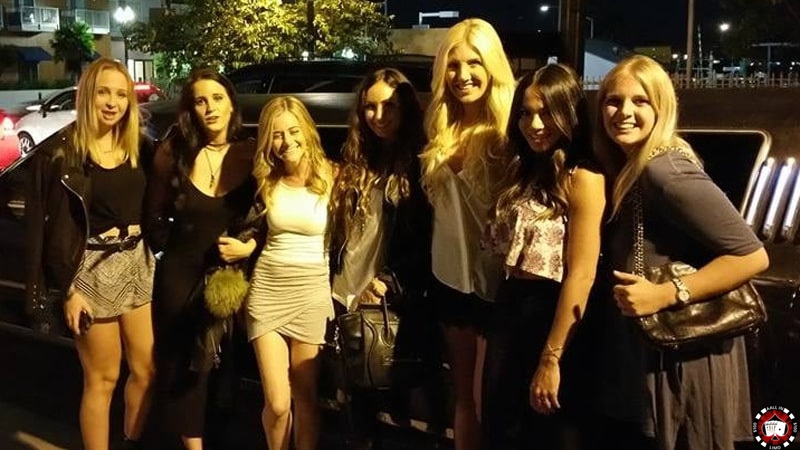 If you want to find a place to hang out with your girls and have the time of your lives, stop looking. Luckily, San Diego is the perfect city for a night out, filled with a variety of locations to entertain yourselves:
pubs
nightclubs
restaurants
Moreover, San Diego is a rather cheap place to have fun. You can see and do a lot of enjoyable things for free, thanks to the amazing beaches, great weather, and beautiful surroundings. Therefore, you can use the unspent money to rent a limousine and have a perfect getaway with your ladies.
However, if you decide to go the traditional way and start with a fancy dinner followed by a wild night at the club, don't worry. San Diego's nightlife is present at any time of the year. Whether you want to keep it classy with a wine tasting or go for a feast at the best restaurant in town, we have rounded up a few of the most popular spots in the city to help you plan your flawless night out with your girls.
Belly Up Tavern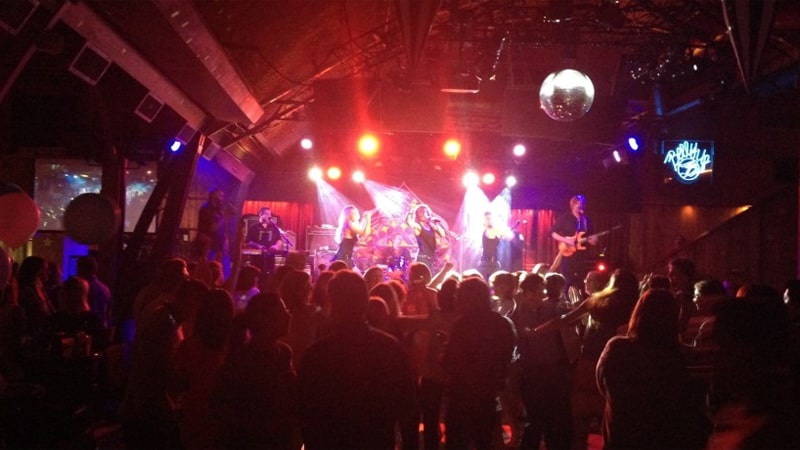 This spot is well known for its never missing live music and what people love the most about it is that:
it's an award-winning location
it has a very casual vibe
there is room for a lot of people
the atmosphere is very intimate
All kinds of artists perform here, starting from up-and-coming singers to musical legends like Red Hot Chili Peppers or the Rolling Stones.
The genres vary from rock to jazz or even Latin and no dress code is enforced. However, wearing comfortable shoes is recommended because you are going to be on the floor all night, dancing and jumping. If you are interested in spending your night with the girls at the Belly Up Tavern, Aall In Limo & Party Bus can take you there. All you have to do is choose between a fancy limo and a big party bus.
Oxford Social Club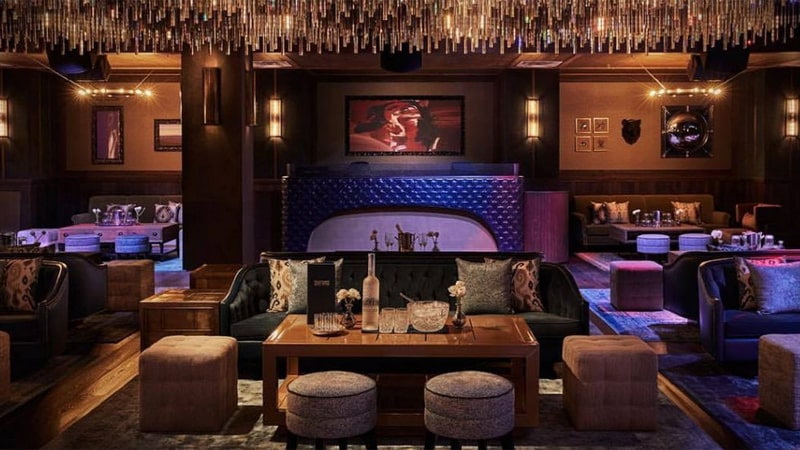 If you are looking for a luxurious nightlife experience, you should head to Oxford Social Club. Located beneath the glamorous Pendry Sab Diego Hotel, this club is the place to delight yourself with great cocktails and amazing surroundings.
Whether you recline on plush furnishings or dance the night away, the incredible energy of the nightclub will keep your batteries charged. You will be impressed by:
the attentive and experienced service
the wide range of music genres and playful lighting vibe
The spot is very spacious and the atmosphere is intimate and relaxed. Not to mention that there's even a photo booth to make sure you'll have some photos to remind you of that special night out with the girls for the rest of your life.
Feeling eager to party at this sophisticated nightclub? Aall In Limo & Party Bus can offer you and your ladies a ride there in a stylish limousine to keep it classy all night.
Madison on Park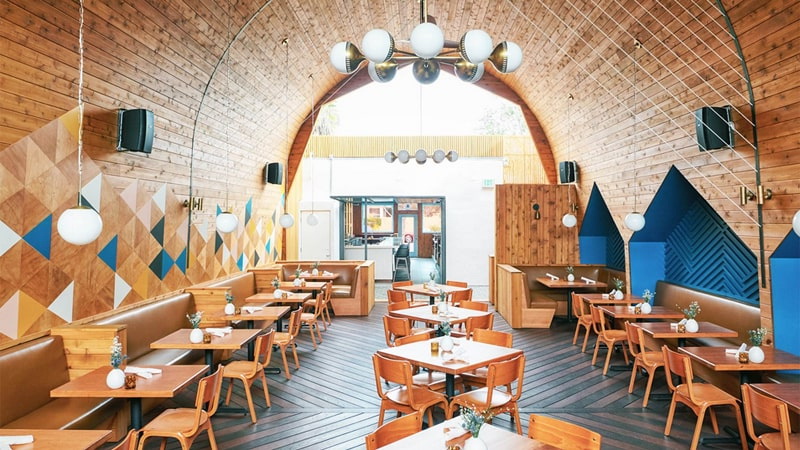 If you want to go out for a deluxe dinner, this is the place for you. With a modern but warm atmosphere, Madison offers an upscale menu with:
a great list of cocktails
delicious plates of Mediterranean and Californian inspiration
You can opt for share plates for you and your girlfriends along with some original drinks. The indoor-outdoor aesthetic and the high ceiling make you feel like walking into a giant place filled with fresh air.
The mellow colors of the wood create a simple yet elegant decor and an inviting ambiance that is perfect for a get-together night. The music is also special and makes you feel like you are on vacation in a different country.
Madison is definitely a hidden gem of San Diego. The beautiful decor and attentive service make it an extraordinary place to visit. Do you want to try the amazing food at Madison? Choose the right bus/limo for you and Aall In Limo & Party Bus will take you there.
The Shout! House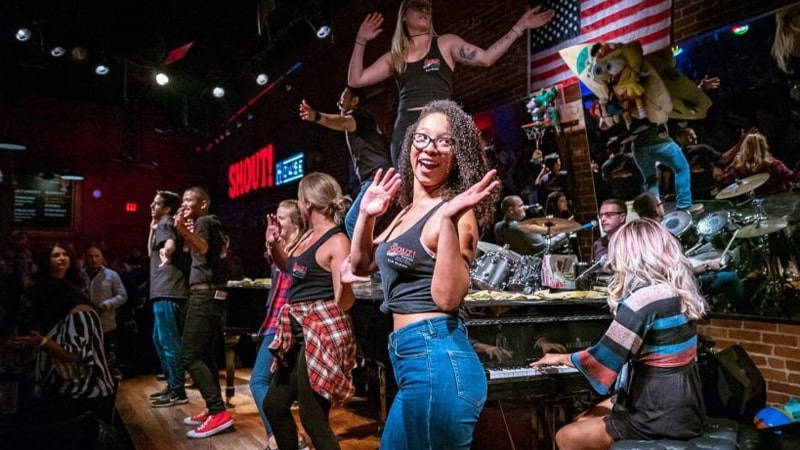 This is the perfect spot for people who like the piano and usually listen to any type of music. Loud and fun, The Shout! House is exactly how you imagined that a dueling pianos bar would be:
There is a stage in the center of the place where the pianists perform and the rest of the spacing is just great for dancing.
The dueling artists who take requests know a remarkable range of songs, varying from country to the nowadays top hits.
The Shout! House will make your night with the girls a really fun one. The servers and security agents ensure a skilled and safe experience. Moreover, going there in a group can be helpful in having your songs played by the pianists.
A place where everyone dances and sings along, ensures a very interactive and fun night with your girls. If you want to enjoy some quality music and dance all night, Aall In Limo & Party Bus can take you and your ladies to this amazing place.
The Rooftop by STK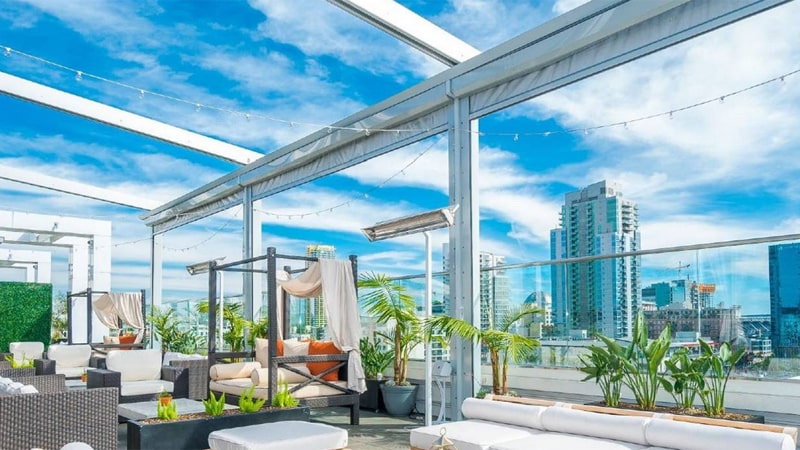 Located on the top of the Andaz Hotel, this spot offers:
incredible city views
extraordinary food
great cocktails
The place is a new poolside lounge whence you can admire the beautiful Downtown San Diego skyline. The Rooftop by STK is perfect for a sophisticated night out with your girls. The handcrafted cocktails and delicious plates will make your experience unforgettable.
This high spot above the city is the place to enjoy San Diego's starry sky and dance endlessly to live music played by great DJs. Open any time of the year, it successfully combines classic cuisine and a modern lounge in a cool and sexy package.
An outstanding location for any kind of event, The Rooftop by STK always delivers the classiest night crowd of San Diego. It is the perfect place to spend a great night with your girls.
Book a Limo for Your Next Night out with the Girls!
Once you have decided which is the venue you want to go to, Aall In Limo & Party Bus can help you plan your wild escape and choose the right transportation.
Whether you're thinking of a spacious limousine or a party bus, our experienced and knowledgeable drivers will turn the ride to your selected location into a great pre-party.
Let us plan the perfect night out for you and your girls so you can focus on nothing else but good fun and quality moments.